Secure, Self-Sufficient Tropical Safe Haven Estates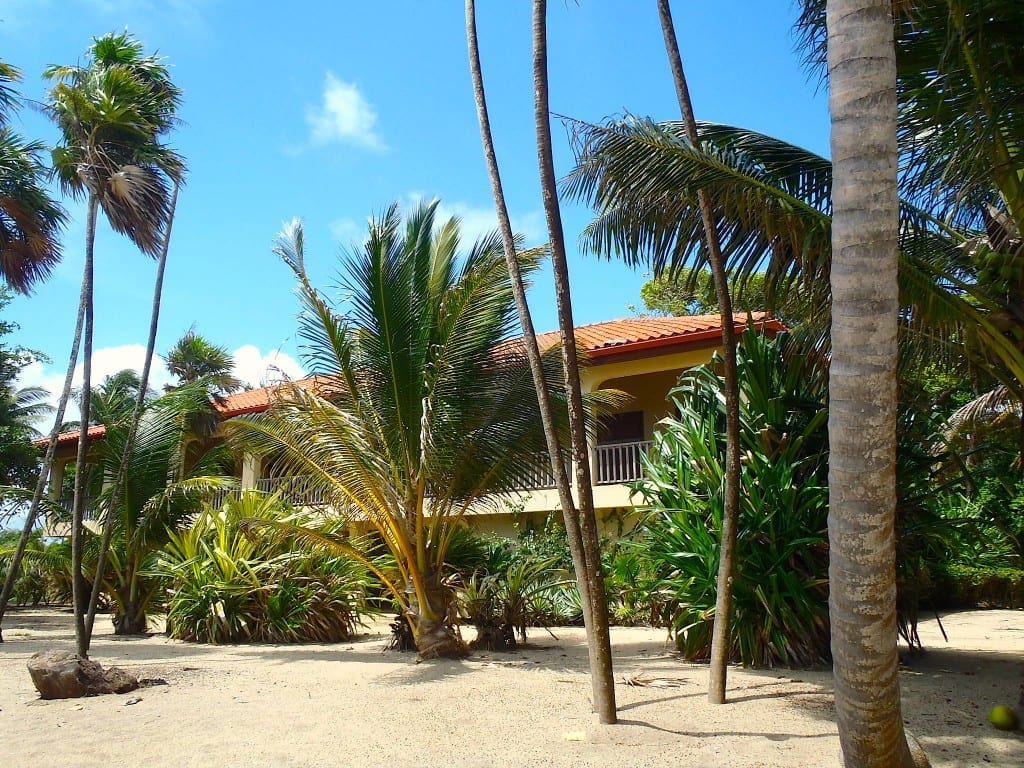 The definition of "safe haven" is: "a place of refuge or security".   For eons people everywhere have been creating secure, Safe Havens. This is where their personal, legal, and economic rights & assets are most secure; in stable, peaceful countries with beneficial financial systems; low taxes; and bountiful agricultural conditions allowing them to grow and catch food. These are in beautiful, secure locations where owners come & go as they please – by boat, vehicle or air. In Belize, Dominica & Costa Rica they benefit from a pleasant sub-tropical climate, and a hurricane risk significantly lower than the coastal USA.
Abundant Fresh Water & Rainwater Harvesting
Mature Kitchen Gardens
High-Production Fruit Orchards
Twice-Yearly Harvests
Row Crop & Vegetable Production
Grazing Pastures
World Class Fishing
Secure Docks
Gated Roads
Private Airstrip
Appreciating Property Values
Crazy Low Taxes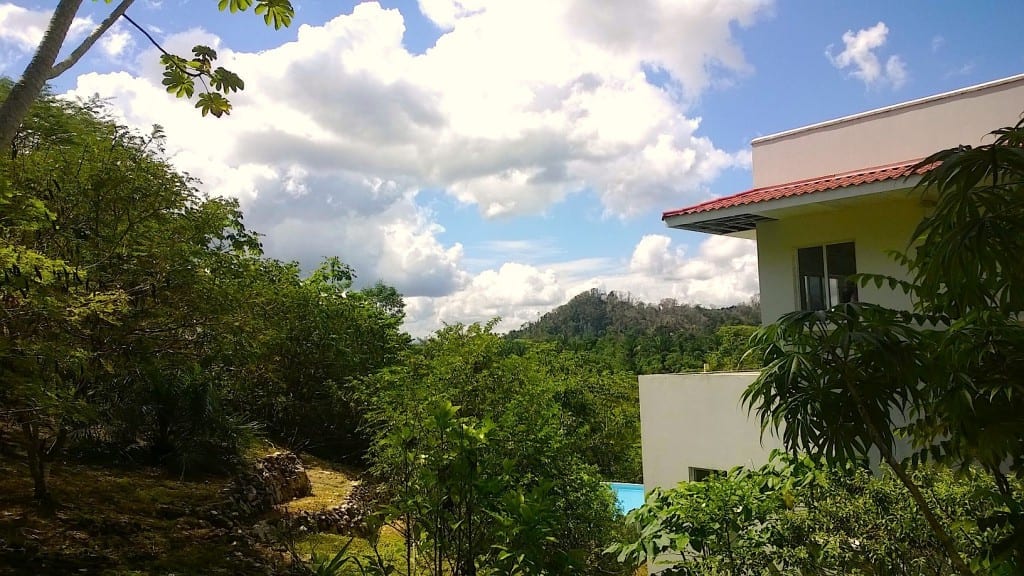 InTheTropics offers a number of luxury "Safe Haven" estates, featuring completely self-sustaining, off-grid power/ water/ communication/ & food production. See our best turnkey properties, below. They are equipped and staffed for serious 24/7/365 security, yet are inexpensive to maintain. They feature state-of-the-art communications & entertainment systems, and are accessible by road, by air, and by sea ~ from anywhere in the world. With ample freshwater, rainwater-collection & filtering systems, creeks, and trustworthy solar/wind  /hydro power systems with computerized generator backup.
Live in air-conditioned comfort – safe in our planet's most pristine tropical environments.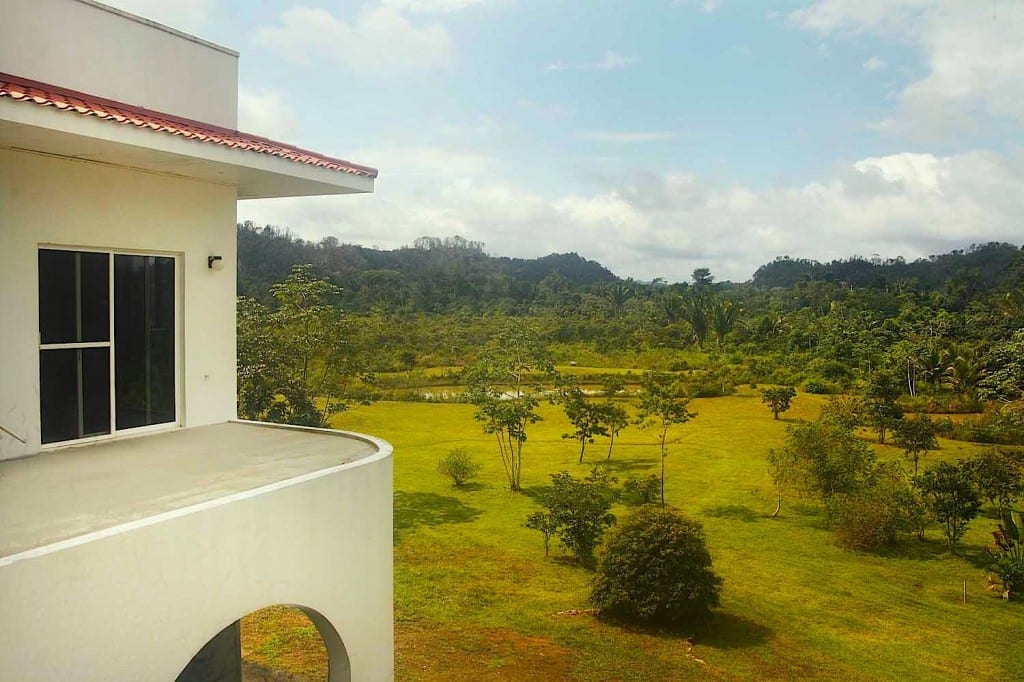 In your safe haven, you will need food: Our gardens, orchards and farms yield at least two harvests each year. They are in lush, fertile areas noted for high-producing fruit orchards. Several properties have well-managed commercial fruit orchards and/or row-crops now yielding profits with little effort on the owner's part. Some have cattle, horses, chickens, ducks and other animals. Several are oceanfront with private docks & piers for ocean-going boats, yet elevated for safety in all weather. Others are in defensible mountain locations. Totally private and secure, most are within easy access of the international airport with daily flights from Cancun, Los Angeles, Houston, New York, Toronto, Miami, Atlanta ~ and the world. Most of our favourites are in Belize – a friendly, English-speaking, British commonwealth country, with British troops, stable currency & government, and a laid-back Caribbean lifestyle. Another estate is in the Costa Rican mountains. The island of Dominica has excellent benefits you'll want to know about for foreigners relocating there. We have pulled out of Honduras. Ask us about passports.
Why Belize? It is a small, tropical, British Commonwealth country with a culture of self-reliance. It is protected by British Troops. Its rule of law is based on the English legal system. Foreigners here may own freehold land title. Taxes are ridiculously low. It harbours one of the largest & healthiest reef environments on the planet. Its Population Density is one of the lowest in the Western Hemisphere. Farms and gardens can grow two or three harvests per year.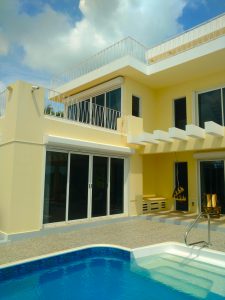 Did I Mention Taxes? Taxes in Belize are crazy low. Property taxes for most beachfront properties ~ even with luxury houses ~ are well under $200 per year. Most agricultural land is taxed at about $8 per acre. Yes, "eight". Businesses are taxed at a very low rate of gross revenue. There are no capital gains taxes. I am not a qualified tax specialist, so beyond what is mentioned here you should consult a tax professional with a thorough knowledge of Belize and your home country. I can recommend such professionals who can help you discover what a great tax haven Belize might be for your circumstance.
We are now creating off-grid, ultra-secure, safe-haven estates,
in spectacular locations.

Craftsmanship and technology
are right out of Architectural Digest® and WIRED®
with embassy-grade security & communications.

We will help you find yours – what are your specifications?

Check out these existing Safe Havens,
and our undeveloped lands ideal for off-grid living below: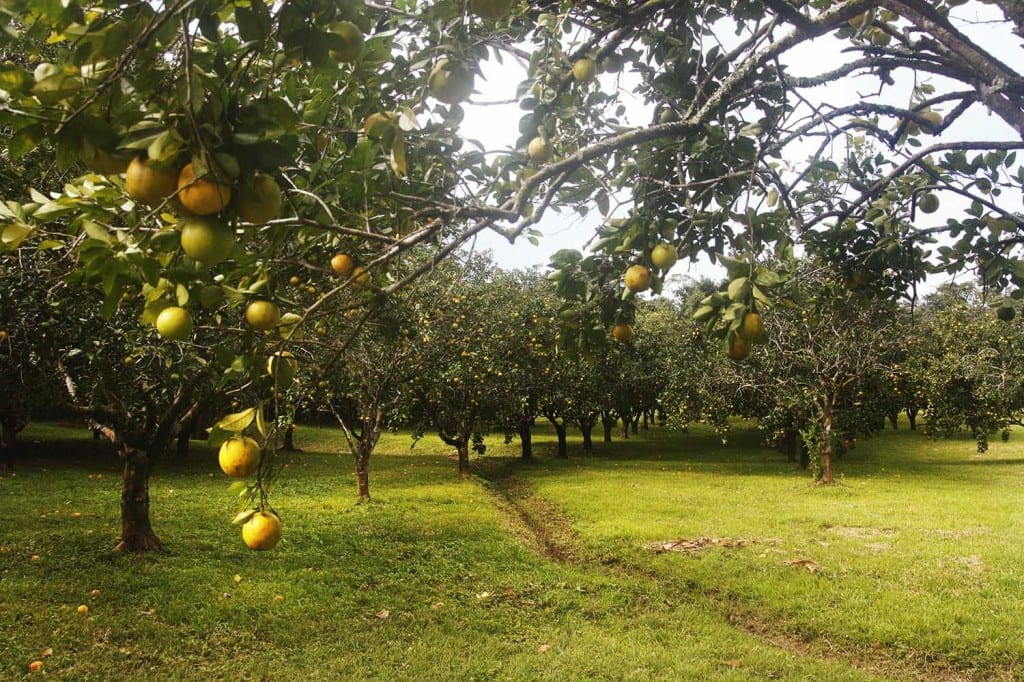 An owner may come and go here whenever they please. Each home has on-site watchmen who keep the property running smoothly and secure in the owner's absence ~ at an economical cost. Most have internet, cellular coverage and workshops; some with vehicles and boats. Several are income-producing properties with vacation rental and/or farm income.  All continue to appreciate in value, inexorably, decade after decade.
This is where you will want to be WTSHTF.
In case 'TS' doesn't 'HTF', you'll hold freehold title to an epic tropical retreat,
in a verdant, laid-back place ~ with low taxes and sustained high value.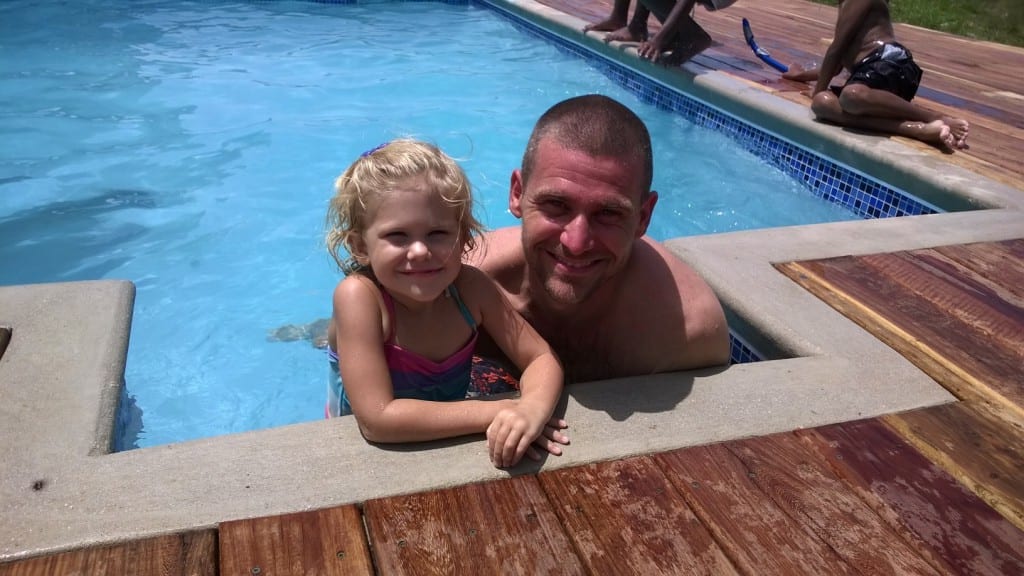 As you can see, we have thought this "Safe Haven" idea out carefully. Having built and equipped such a coastal safe-haven estate ourselves, we can provide unique insight. When I am coming in-country, my watchman picks us up at the airport in my 4WD vehicle. Beer is cold and dinner is ready when we get home. Our solar & wind power system works so well that our back-up propane generator rarely comes on except for maintenance checks. Our off-grid home is air-conditioned. We have a modern kitchen, laundry, a luxurious swimming pool, outdoor showers, and a workshop.
Leave many USA airports in the morning, and be in Belize by noon, with a boat or SUV waiting.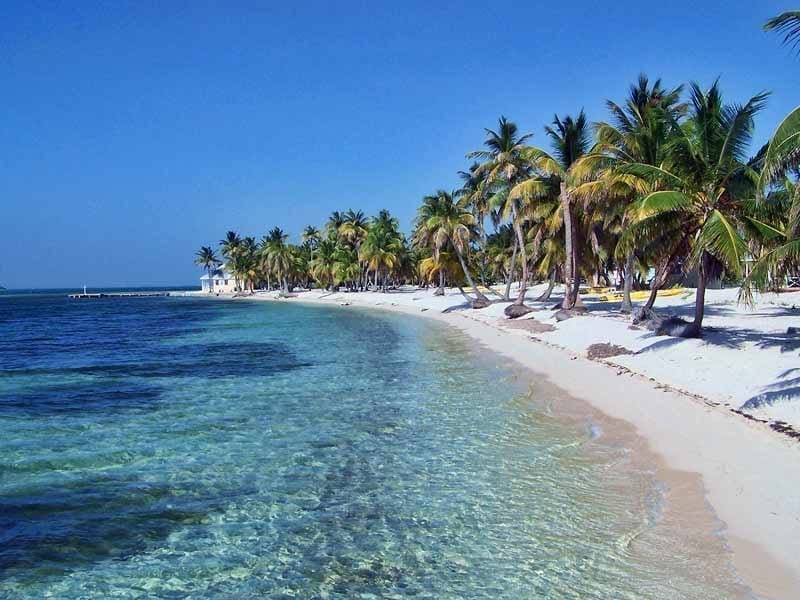 Sitting on the dock at night, we see the Milky Way in incredible detail. The fishing is world-class. The MesoAmerican Barrier Reef is nearby for fantastic snorkeling, diving and sailing. Miles of private, untouched Caribbean beaches are close by.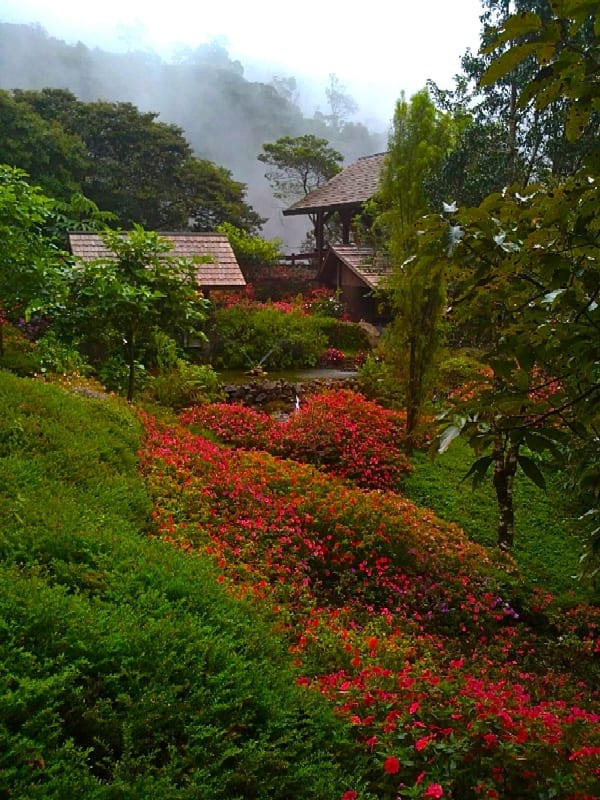 We offer secure, self-sufficient properties of 5 to 1,800 acres, and more. Most are off-grid with their own power, water, and food production. Most have full-time, on-site security. Some are ocean-front. Some are mountain properties. Several are coastal mountaintop properties with spectacular Caribbean views.

For security reasons, many properties are not identified publicly nor pictured here.
Please contact us for locations, photos ~ and to schedule a visit.
Here are just a few examples of turnkey Safe Haven properties:
• 90 ac. Secure Jungle River Retreat: This is an exclusive, private listing, not shown on the internet: Located near Belize's border with Guatemala, this luxury property is self-sustainable. It is accessed only by boat or private river ferry.
With the utmost privacy & security, yet it can be quickly accessed from 'civilization'.
With 1,000 ft. of prime river frontage, it sits amidst primordial rainforest ~ surrounded by flora & fauna in wild natural abundance. A horse-riding trail will take you to one of Belize's premier Mayan Ruins national parks nearby. For true 'farm-to-table' dining, it has extensive fruit orchards, kitchen gardens, and fish ponds.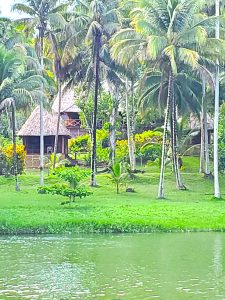 It features a spectacular 3,000 sq.ft. luxury Owners Home; 2,400 sq.ft. Main Lodge with commercial kitchen, dining & bar; large in-ground masonry & tile Swimming Pool & Pool House; Numerous Luxury 1-BR Cabanas; several Riverside Suite Cabanas; a Wedding Chapel, a Guard House with secure parking/vehicle storage; a private welded-steel River Ferry; and much more. Fully furnished with broadband internet, AC, cable TV, and more. Fully staffed; armed security. Contact us for photos and details.  $1.7mm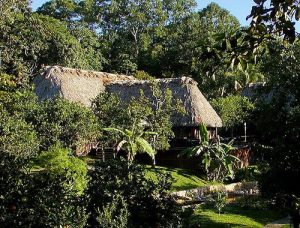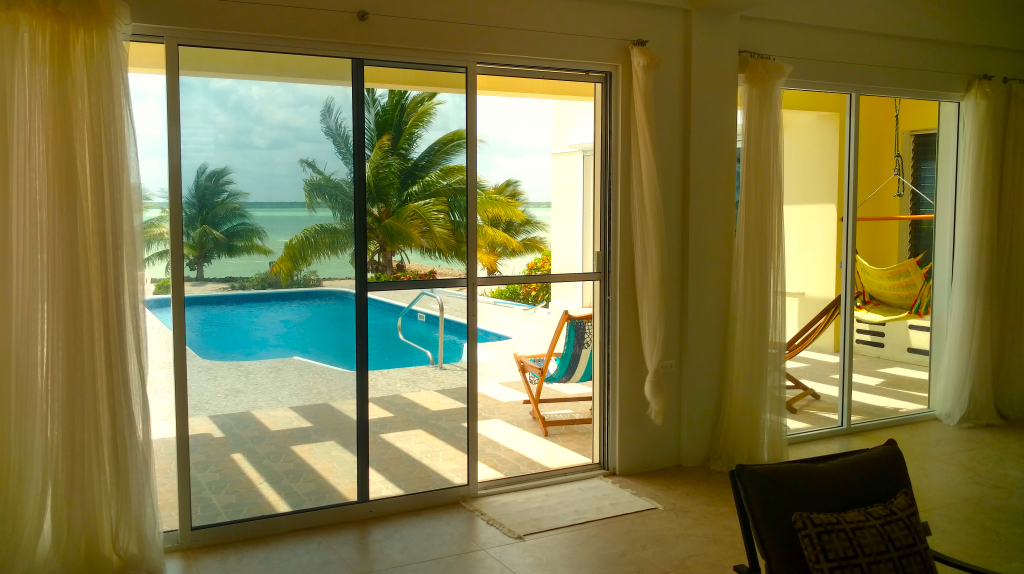 Sueño Caribe Beach House On a peninsula in Northern Belize, is this magnificent, off-grid, luxury home. This is a three-story, beachfront home, on the Caribbean. It is a 15 minute boat rifde from Chetumal, Mexico, and 13 miles by road from the scenic town of Corozol Belize. With a chef's kitchen, 2 large bedrooms plus a Medias Room, an open floor plan, natural ventilation, and a large- salt-filtered swimming pool. Full 2-car garage with workshop. State of the art solar power and water filtration system, with 17,000 salon rainwater catchment cistern. This home must be seen to be believed.  Priced at $699,000
• Spectacular, 28-Acre Caribbean Beach Estate in Belize, with two very-private beach villas, and 1/2 kilometer of  beautifully landscaped, high-sand, Caribbean swimming beach, 1-mile private gated road; completely off-grid & secure. The wiring needs work, and the solar system is due for upgrade, which can all be easily accomplished and suited to your specific needs. Perfect for epic entertaining: SOLD
• Stunning Views from this 50-Acre Mountain Estate ~ completely off-grid, self-sufficient & secure ~ with panoramic views deep in the heart of Belize's lush Chiquibul Forest; with a spacious, three-bedroom, craftsman-built home. This will fit your family and friends with separate quarters and a stunning foodservice/ bar/ lounge overlooking the world; separate guest quarters for many additional guests; large workshops w/full-power; garages; storage; state-of-technology power/ water/ communications/ security. This is now an income producing property, licensed as a commercial B&B. Much more, clear-title, turnkey: Price Reduced to $495,000
• 125-Acre Western Lagoon Estate in Belize, built for epic water sports. It has two private homes plus a watchman's cabin, fruit trees, and an a large boat dock. Also 1,000 ft frontage on Belize's scenic Western Lagoon, with road access from the Coastal Road and an airstrip nearby. It is within an IUCN Marine Wildlife Sanctuary. No neighbors for miles. Water ski and jet ski off the dock. Surrounded by some of the best sport fishing in the world (Tarpon!), plus quick ocean access! Bring your guests here from a marina in Belize City for the jungle river trip of their lives, through seaside-lagoon wild-bird sanctuaries. Must be seen to be believed. Owner financing available:  Price Reduced to $375,000
• 223-Acre Estate with a 6,000 sq ft reinforced concrete villa (see photo above), fruit orchards, gardens, pasture, hardwood trees, beautifully set in the spectacular Maya Mountain foothills near Belize's coast; with freshwater creeks, ponds, ducks & chickens, & many extras; embassy-grade communications & security including cameras, and metal detector at front gate of mile-long driveway.: Bring your designer!  $799,000 ~ owner financing ~ obo ~ make an offer 
•  2,020-Acre Caribbean Beach Property. Almost two miles of private, prime Caribbean beach; Property extends west into the dramatic karst foothills of the Maya Mountains; Magnificent Caribbean panoramas; Potable mountain streams run year-round; Citrus & fruit groves; Aqua-culture ponds; Private ocean-access canals; Frontage on both sides of Coastal Highway along which runs grid power; Private, paved airstrip accommodates any aircraft licensed to fly in Belize; Seventeen miles by road (13 mi by sea) to nearest supply town; 24/7/365 security; Eleven miles offshore is MesoAmerican Barrier Reef; Deepwater ocean access; $- Under Contract-$
•  1,000-Acre Belize Mountain Stronghold, Overlooking the Caribbean Sea, with unbelievable Coastal Panorama from this Maya Mountaintop to the coast and islands below! It has frontage and private entry roads on Belize's strategic Southern Highway, with choice building sites across the rolling savanna, across freshwater creeks, and up onto the mountain.  Rushing mountain streams; high-canopy rainforest; two houses on site. This property is adjacent to the Cockscomb Basin Jaguar Reserve. Much more: $ Low Per-Acre Price ~ Call us $
For security reasons, many of these properties are not publicly identified on the internet.
We hope you appreciate our attention to security and safety.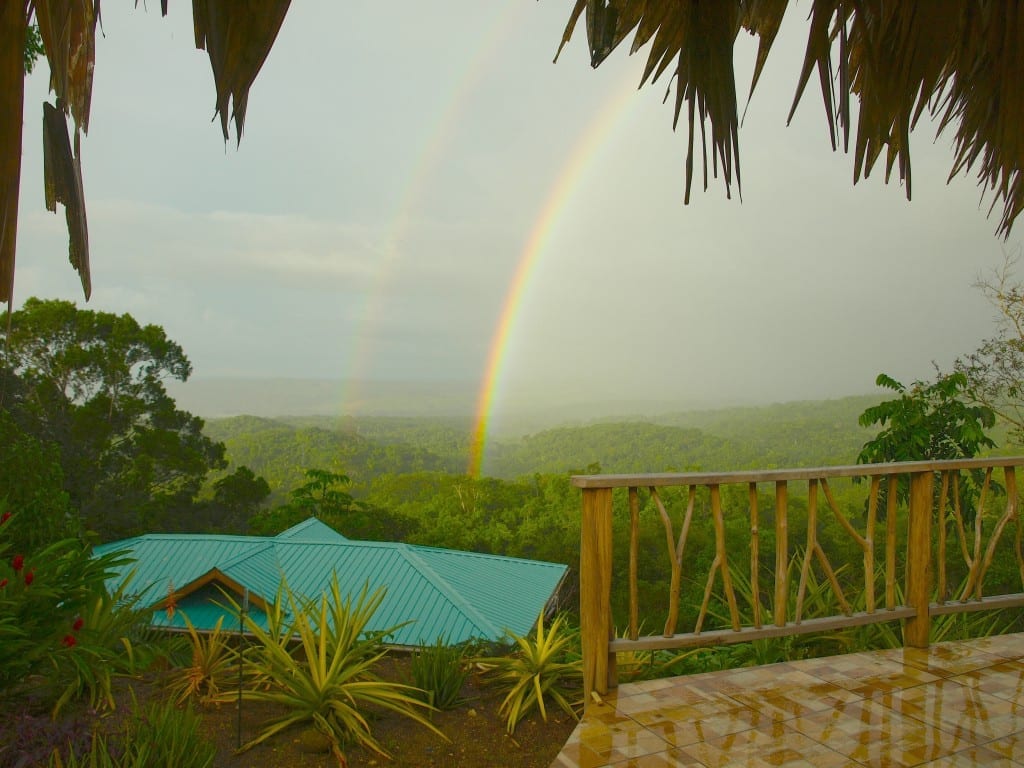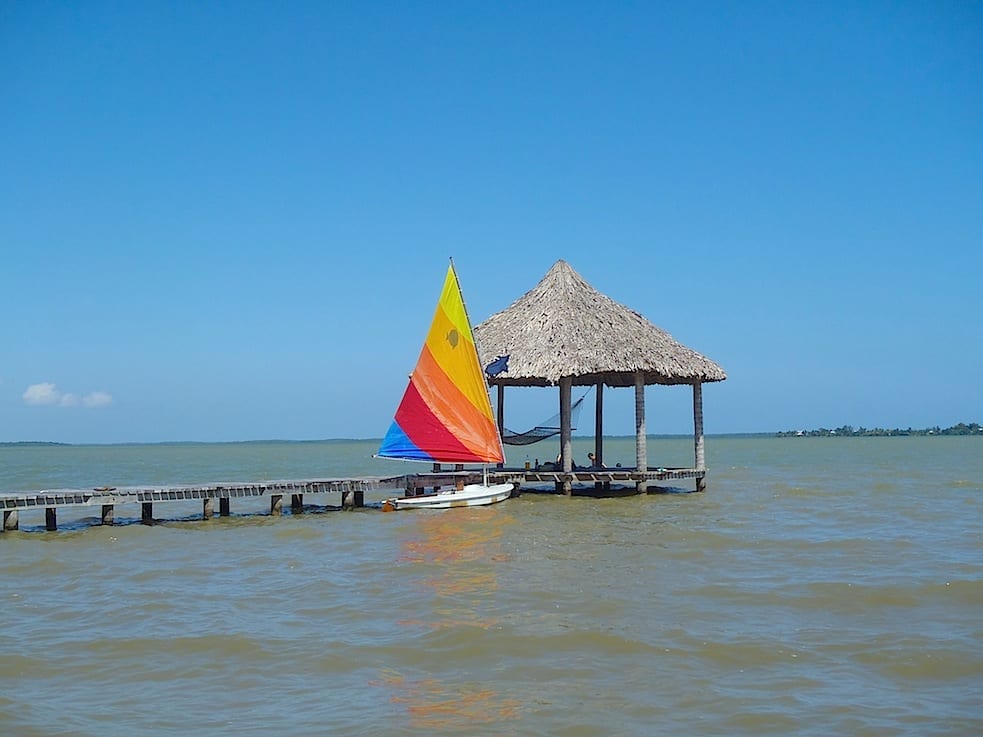 CHECK OUT THESE BUILDING SITES :
within two Safe-Haven Residential Communities which are being independently built in Coastal Belize:
All are private & secure. All have public road access, and some are right on Belize's finest Caribbean beach. Dock permits are available. Entry roads are built.
• Three-Acre Caribbean Building Sites 195 ft of high-sand Caribbean beach, well-elevated and forested with mature coconut palms & hardwoods; entry road & drainage culvert in place.  SOLD
• Five-Acre Caribbean Beach Site with 328 feet of high-sand Caribbean beach, well-elevated, cleared land with several coconut palms. A cul-de-sac entry road has been built, already subdivided with 6 separately-titled beach and beach-view building lots .SOLD
• Coral Reef Island Lot: This lot is part of a well-planned, off-grid  eco-development on Long Caye at Lighthouse Reef. Lighthouse Reef is one of very few true "coral atolls" in the Western Hemisphere. It is a 1/4-acre lot, near the reception dock and not far from the island's restaurant & resort.  In one of the most famous scuba diving locations in the world, directly facing some of this planets premier dive sites, and almost within sight of the Blue Hole, this island has scheduled water taxi service from Belize City. It is by far the closest residential or resort accommodation location to Lighthouse Reef, The Blue Hole, and Half Moon Caye national park: $36,000
• Seven-Acre Caribbean Beach Resort with 600+ ft of groomed Caribbean beach, and an off-grid 12-unit beach resort.  $SOLD$ (this resort is currently being re-built to become a world-class dive resort with a brew-pub, pool, beach cabanas, and residential beach condos.)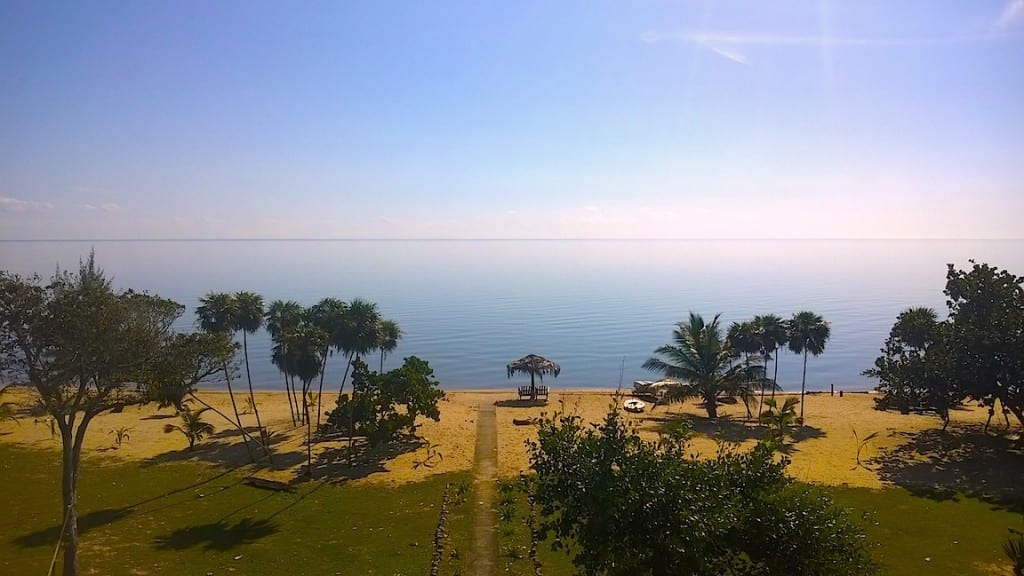 •  Ten-Acre Caribbean Beach Site with 328 feet of high-sand Caribbean beach, well-elevated, cleared land with coconut palms. A cul-de-sac entry road has been built, with excellent building sites on this fine beach. SOLD
•  Fifteen-Acre Arabu Ranch Site near the sea, at Mile #19 of Belize's strategic Coastal Highway. Situated on open savanna surrounded by the exotic Maya Mountains, where these spectacular jungled hills come closest to the sea. Locked, gated entry driveways are built. $SOLD
•  Nineteen+ Acre Caribbean Beach; this boat-access only property has 420 ft. of beautiful, elevated sand Caribbean Beach. It is just north of the mouth of the wild & scenic Manatee Bar River, about 3 miles from Gales Point. $195,000
•  Twenty-Acre Arabu Ranch Site near the sea, at Mile #20 of Belize's strategic Coastal Highway. Situated on open savanna surrounded by the exotic Maya Mountains, where these spectacular jungled hills come closest to the sea. Locked, gated entry driveways are built. $90,000
•  Twenty-Five-Acre Mountain View Estate in Arabu Ranch; near the sea, at Mile #20 of Belize's strategic Coastal Highway. Spectacular home is being built with panoramic mountain views where these spectacular jungled hills come closest to the sea. Locked, gated entry driveway leads through high-canopy forest to the hilltop home site. $90,000
•  Forty-Acre Arabu Ranch Horse Farm near the sea, at Mile #20 of Belize's strategic Coastal Highway. With dramatic hilltop views, freshwater creeks, and cleared pasture. Locked, gated entry driveway. $SOLD$
•  490-Acre Caribbean Beach Property. Natural high-sand Caribbean beach, forested with mature coconut palms & hardwoods; with public road access. Several freshwater ponds to provide water, 1 km of ocean frontage to the east, and Southern Lagoon frontage to the west.   $ Inquire $
•  178-Acre Caribbean Beach Hide-out.  Enjoy Caribbean sunrises in this airy, off-grid beach house. It is on a private, natural high-sand Caribbean beach. Directly offshore you will experience some of the world's best tarpon fishing.  Beyond the beach it is forested with open savanna, mature coconut palms & hardwoods. It has public road access from Belize's Coastal Highway. Several freshwater ponds on-site can provide household water. 400 ft of ocean beach is on the property's east, and 1/4 mile of seaside lagoon frontage to the west – this property extends across a mile-wide isthmus. Boat access from anywhere!   $1,200,000 ~ ask about owner financing $
•  950 acres of Prime Caribbean Beach.  with over two kilometers of beach ~ on Belize's finest natural, high-sand beach ~ with a great Maya Mountain backdrop! This property extends from the Caribbean Sea, inland about a mile. It then borders on pristine Tooths Lagoon – part of the Southern Lagoon estuary system, which is a protected harbour with quick Caribbean boat access. Completely undeveloped, with public road access from the strategic Coastal Highway. This property is beautiful ~ off-grid and sustainable. A number of international investors are creating large safe-haven estates in this vicinity; it is close to the international airport; it is very private and secure; and has some of the best sport fishing (tarpon!) in the world.  It is just off the newly-paved Coastal Highway. Subdivision is possible. This location is the closest mainland demarcation spot to the famous Lighthouse Reef (The Great Blue Hole) and the southern half of Turneffe Atoll. $8mm ~ will divide
Contact us directly for details, GPS locations, pricing,  photos, and to schedule a visit. 
If you are considering establishing a private safe haven, our special skillsets can help.
We also have listings of undeveloped coral-reef islands, profit-producing farms, as well as river-front, creek-side, mountaintop, and ocean-front properties ~ ideal for the development of a private, sustainable safe-haven for your family & friends. We can show you how. "Off-grid sustainable" is our specialty. Ask us.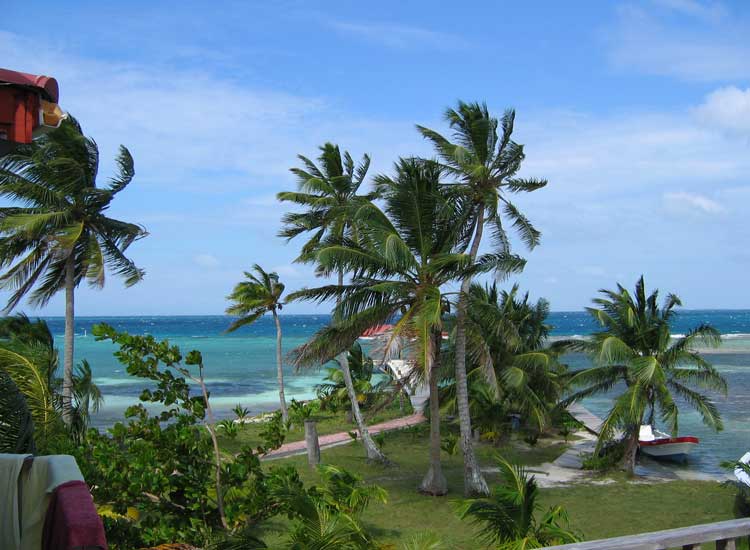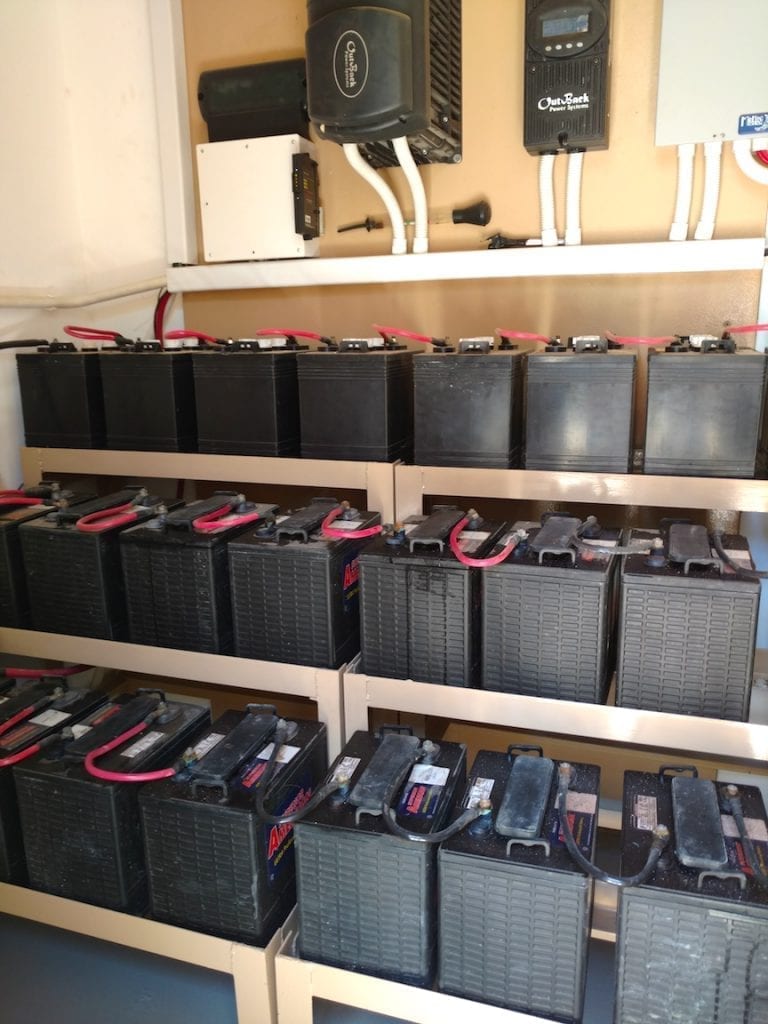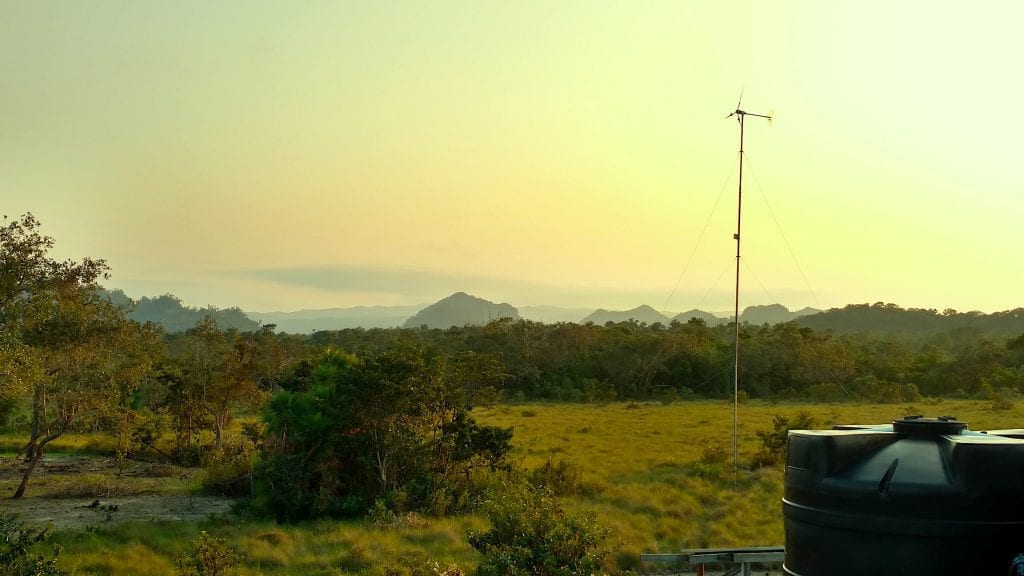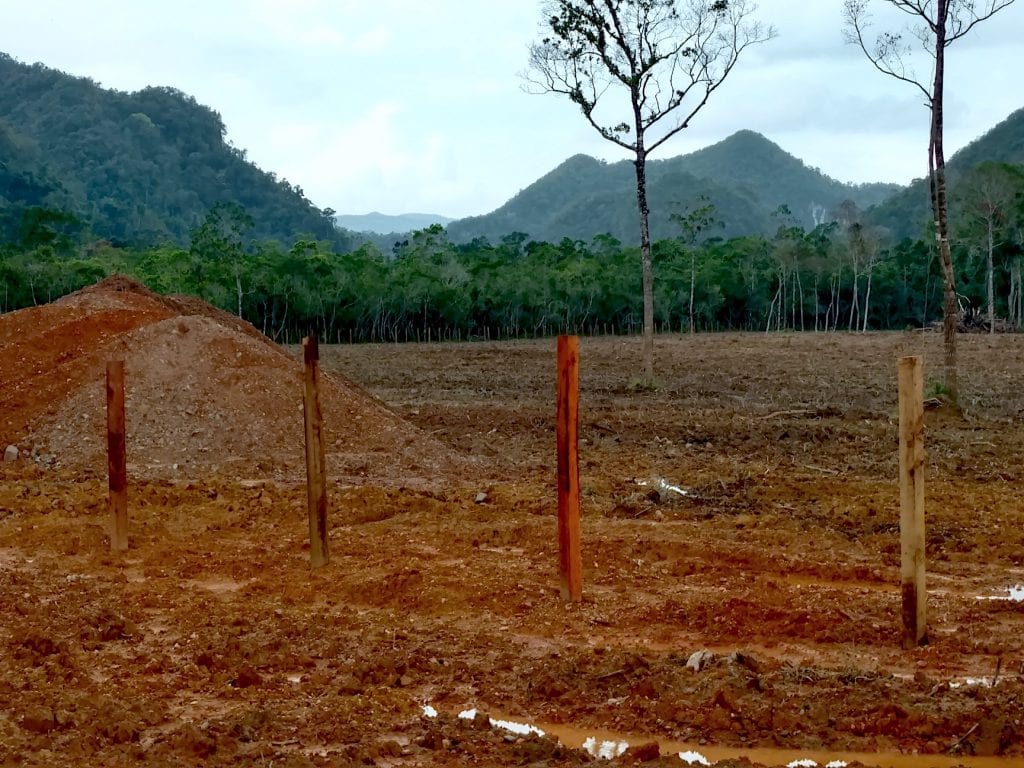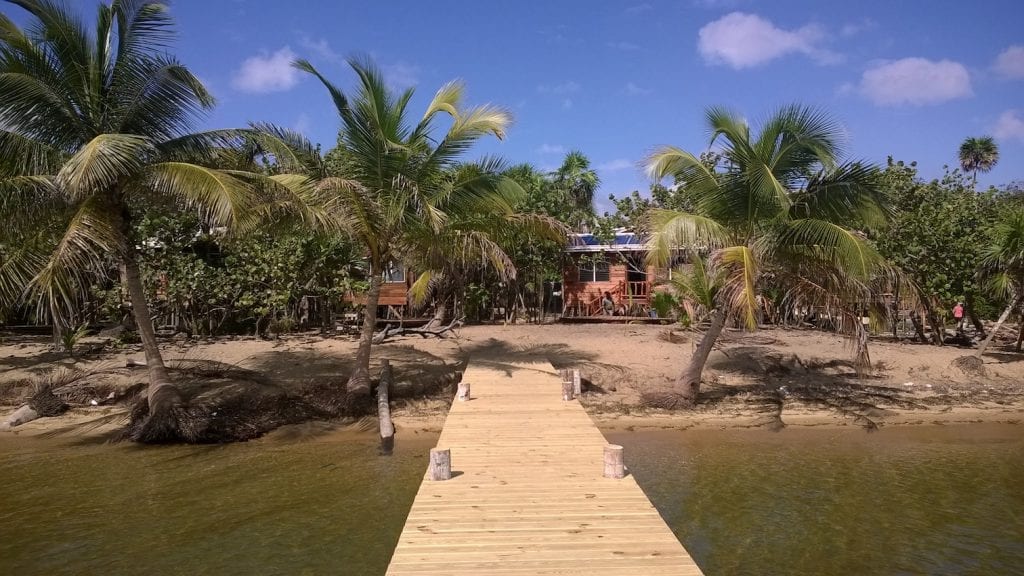 Please contact InTheTropics Network  for details and GPS coordinates.
mark@inthetropics.net
US Cell & WhatsApp: 1-952-486-1721
Belize Cell: +(501) 665-8111