Known as "Sueño Caribe", this Belizean beach house is truly a Caribbean Dream. Magnificent.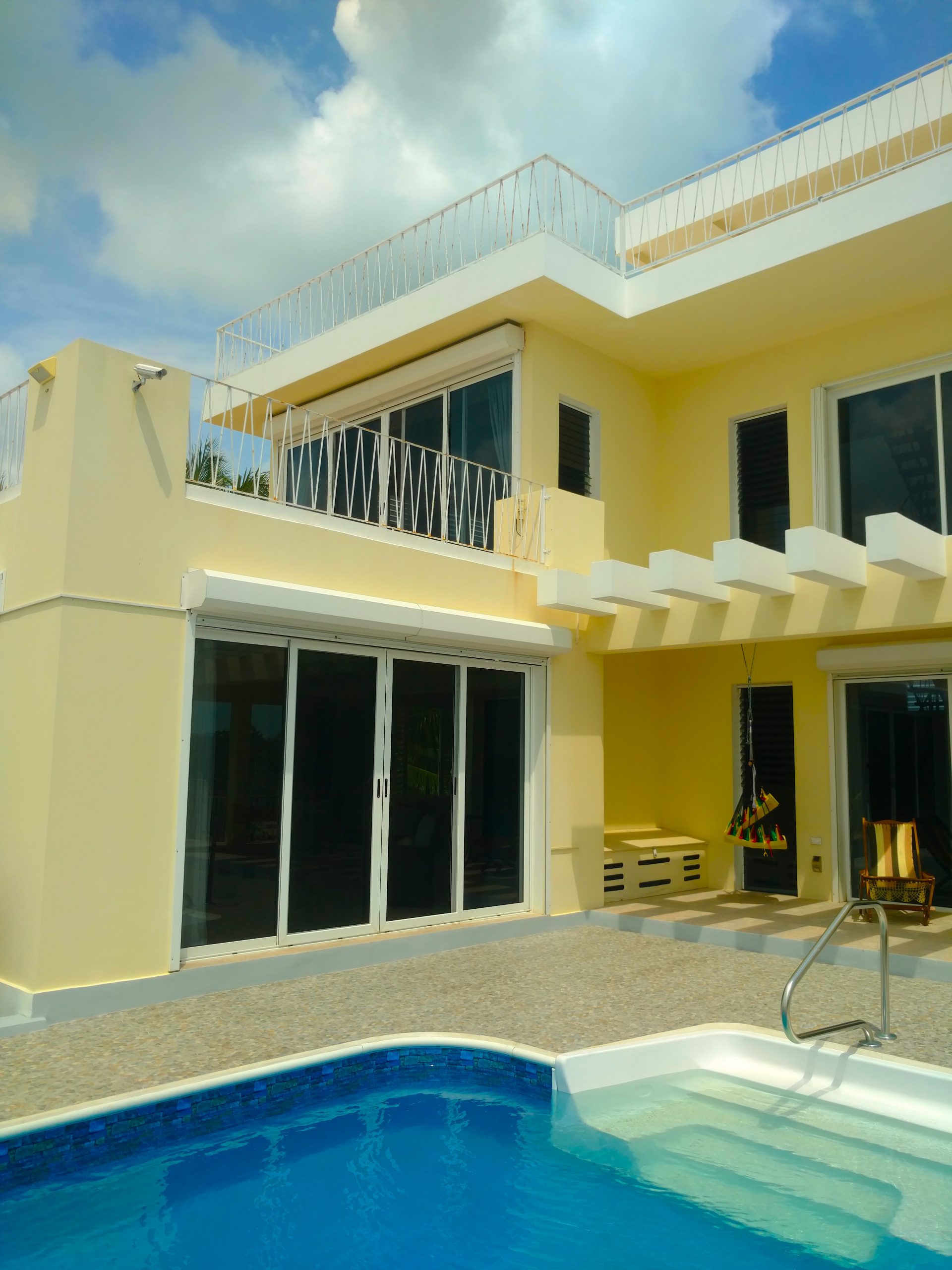 My wife says, "this is the nicest house I have ever seen" ~ and she knows about such things.
In a word, it is "magnificent". It is also well-engineered; totally sustainable; secure; craftsman-built;
and it is accessible from anywhere by boat, vehicle, and air. This luxurious, off-grid beach home is
right on the Caribbean Sea, in Northern Belize, close to Mexico.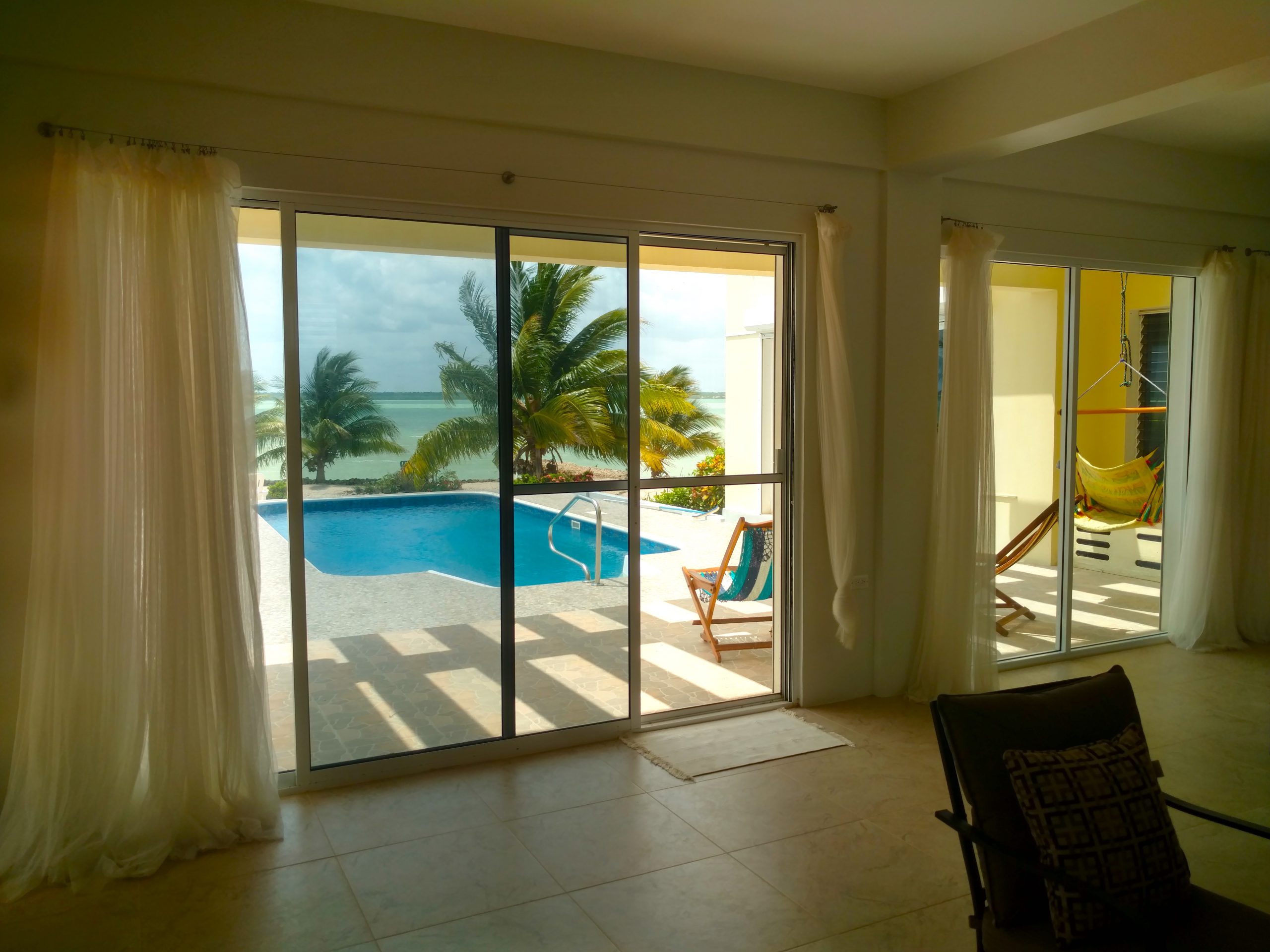 Off Grid Luxury:
Located in Northern Belize, near the scenic town of Corozal (13 miles by road), and the Mexican border city of Chetumal (14 minutes by boat), this spacious, off-grid home is private and secure. It is within a secure, gated community. This region is popular with North American and European retirees because of the its dry, insect-free climate, and low population density. The house and its neighborhood is on the Cerros Peninsula, jutting into the Caribbean Sea from Belize's northern shore. A regional airstrip is nearby in Corozal. This area is about a two-hour drive from Belize's international airport in Belize City. 
Ancient Mayan ruins, national parks, fishing villages, white-sand beaches, historical and cultural sites are all around.
Fantastic sport fishing, birding, sailing, boating, and jungle adventure are right outside.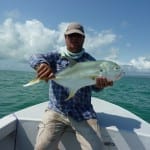 Inside is well-appointed, spacious luxury:
This is a three-story, open-concept home, with spectacular views of the Caribbean Sea. It sits on a .3 acre landscaped, waterfront lot with 140 ft of ocean frontage. Built in 2015, it is designed to take advantage of the ocean breezes with cross-ventilation via ample windows, high ceilings, open stairways, and sliding doors. Because of this natural ventilation, air conditioning is not necessary – however AC connections are in place. Natural light is plentiful with skylights, ample windows and doors, and it is well shaded by overhangs and decks. The main floor includes a foyer and hallway, with a well-appointed Media Room which can double as a guest room. The wide hallway leads to an airy dining room and a well-equipped modern kitchen. The living room is on the ocean-side of the dining room. All are served by tiled decks with terraced steps. There are walkways around the house, across the landscaped yard, and down to the sea and its white-sand beach and concrete pier.
The house has 2,877 sq.ft. of interior space (1,569 ground floor; 1,100 second floor; 208 enclosed rooftop landing), plus 2,612 sq.ft. of tiled veranda, deck, and patio on three level, including its large rooftop deck. It is well elevated from the sea.  The detached two-car garage has a tool room and work space. The garage and house can be fully protected by retractable, lockable, steel Hurricane Shutters when the owner is away.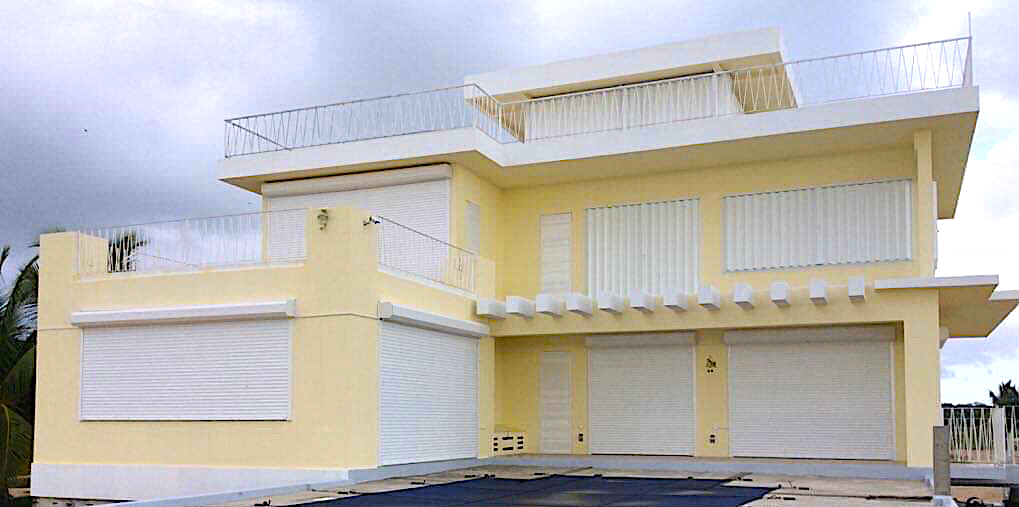 Built To Last A Lifetime, No Matter What:
You would not know this luxurious house is off-grid and self-sustaining unless you noticed the rooftop solar panels. It has a robust state-of-the-art solar power system, solar hot water heater, and sophisticated rainwater harvesting system. Its Solar Power System consists of: twelve 260W panels on the roof; four commercial 48 volt lithium ion batteries; 6V Magnum Pure Sine Inverter; 4.4KW Midnight Solar Charge Controller, all in a well-lit control room.
The Rainwater Harvesting System keeps its 17,000-gallon cistern full, with an additional underground 1,981 gallon tank for the garden and landscaping. Household water goes through triple-stage filters to keep out minerals and impurities, is chlorinated, then purified with ultra-violet light.
The entire house is made of reinforced concrete, including the roof. Anti-slip ceramic tiles are throughout the house. All interior doors, cabinets and woodwork are handcrafted from Belizean hardwood. The house is offered for sale fully furnished.
The house is secure within an established, off-grid, gated, waterfront community. It provides for a safe, self-sufficient, Caribbean lifestyle ~ with freedom from electric and water bills.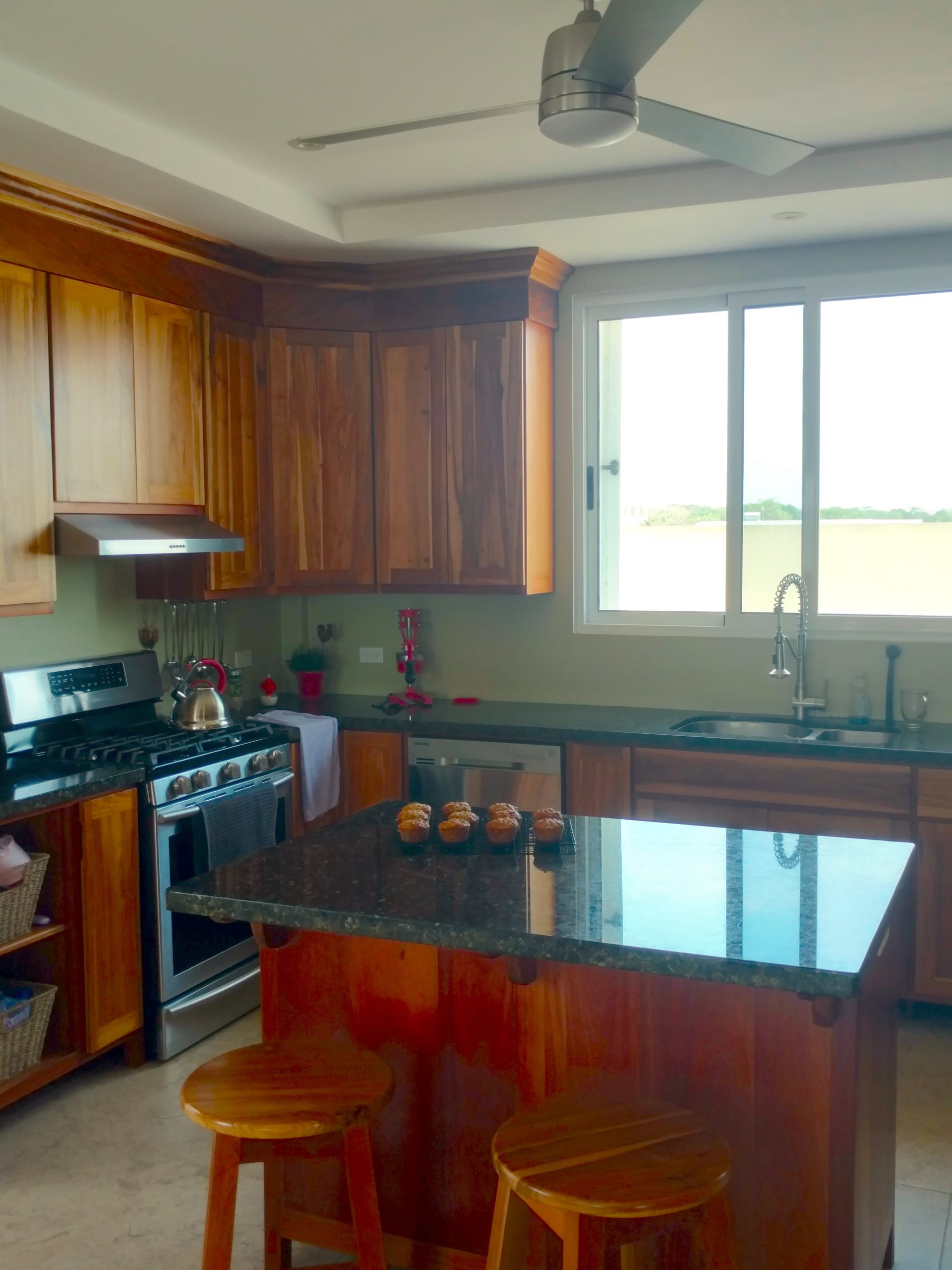 The spacious Custom Kitchen will appeal to chefs. It has abundant storage inside custom-crafted, local-hardwood cabinets, cupboards, and shelves. Countertops are granite. A propane, 6-burner stove, with convection oven and stainless vent hood, is placed for an efficient work flow, as is the stainless-steel dishwasher. A stainless steel, double-door, refrigerator with freezer on the bottom, is built into the cabinets.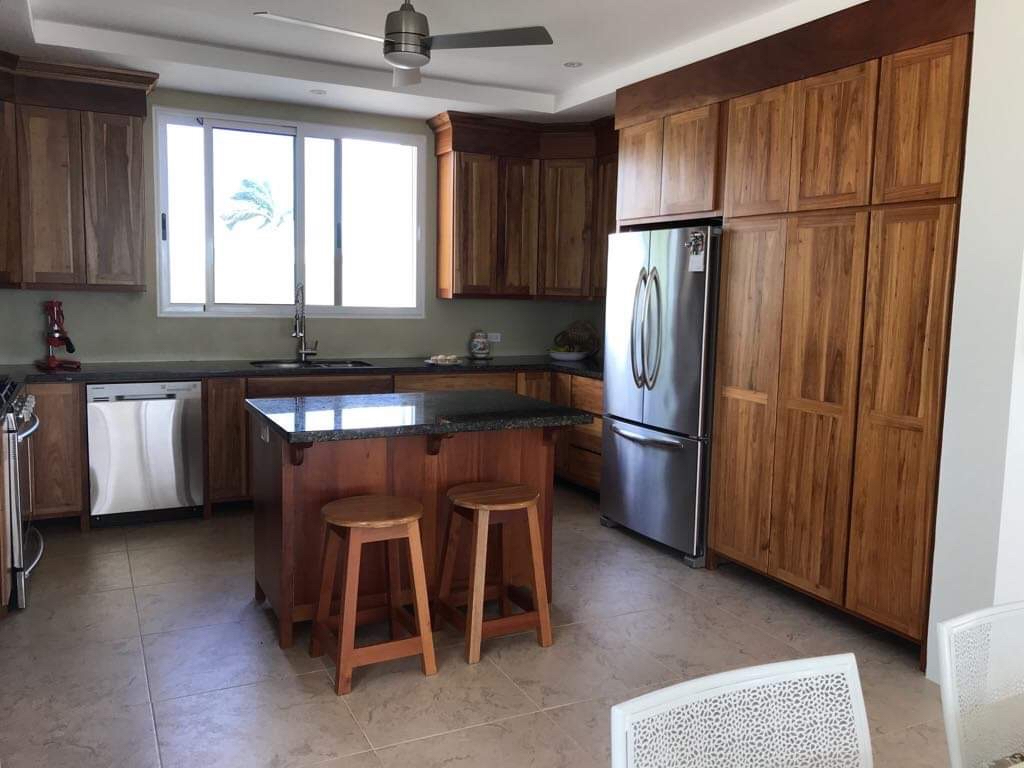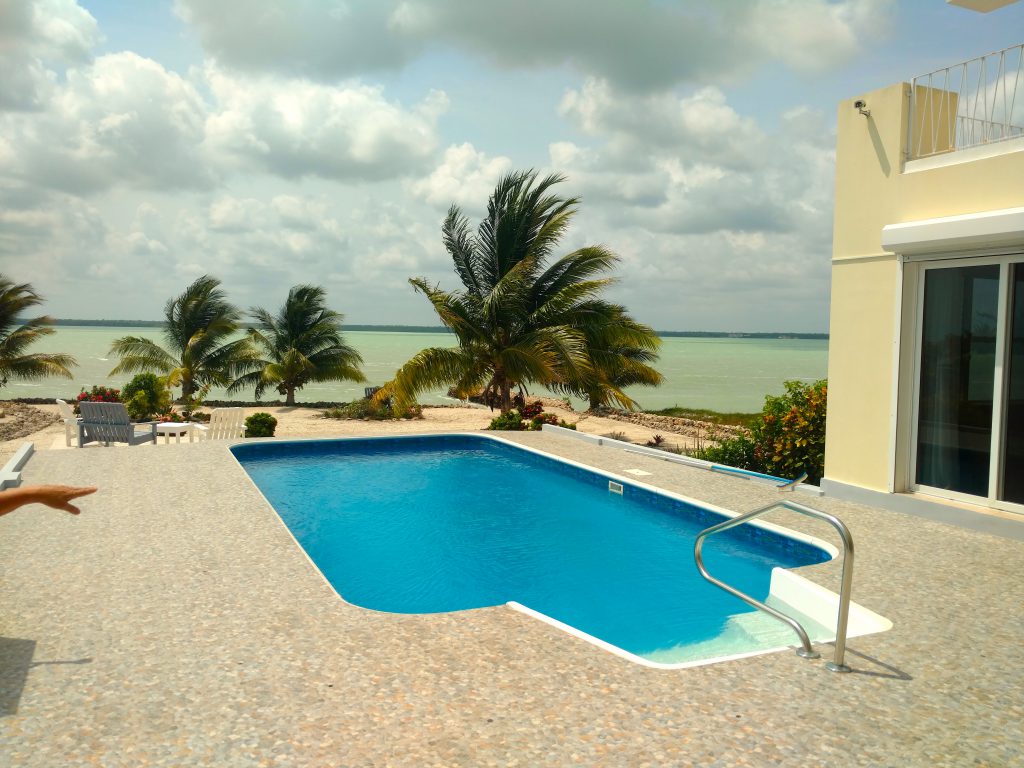 Beachfront Swimming Pool:
A beautiful salt-filtered swimming pool (14,000 gallons) and patio offers a commanding view of the ocean to the east and north, in a private setting. The pool's Pump House is in the short basement, and includes a Hayward pump, and an IntelliChlor system to generate the salt into barely-discernible chlorine for an enjoyable daily swim. Completely solar powered, the filtering system operates automatically on sunny days for 6 hours. This pool & filter system are easy to maintain for clear, taste-free swimming water.
The pool averages 5 feet deep, with easy-access steps, a stainless steel railing, and lighting. A large patio surrounds it with anti-slip tile. A freshwater outdoor shower compliments your daily swim.
Work From Anywhere:
As we recently discovered, you can work from anywhere! All you need is internet and an airport, right? This house is off-grid – but not off-line. It has line-of-sight Broadband Internet service, with enough bandwidth for all your communication needs including streaming. WiFi covers the entire house, and follows you to the pool patio and verandas. It is within cellular coverage; It is equipped with Canadian-based Satellite TV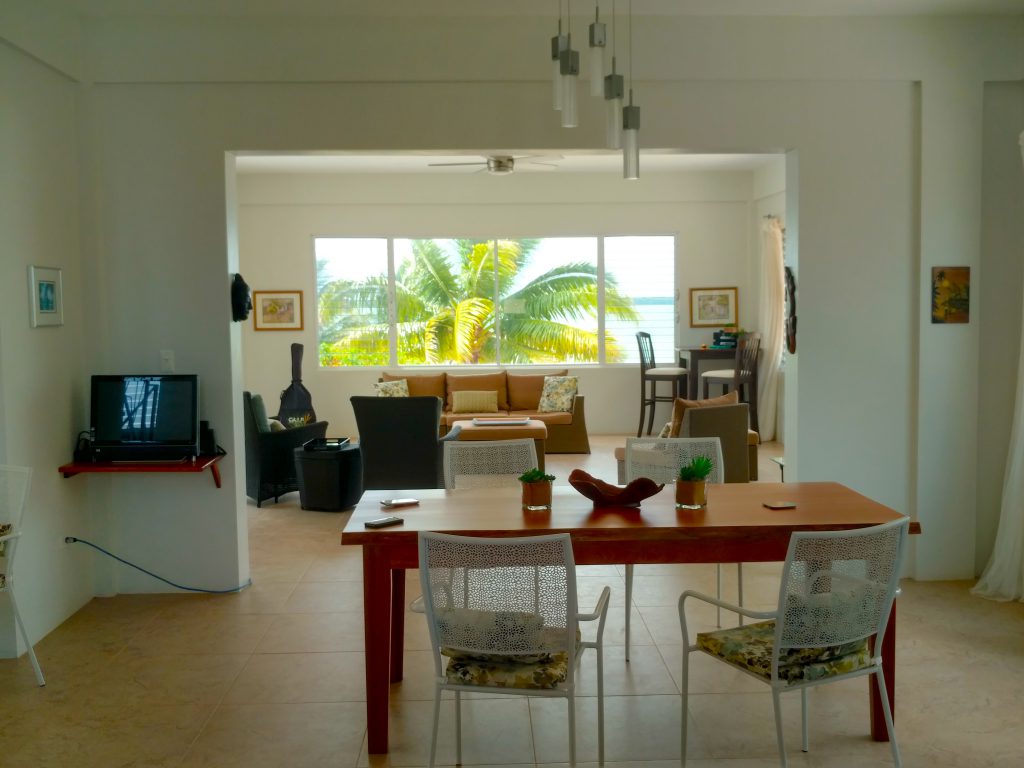 $699,000
Ocean-Access Dock:
Ask us about our additional, canal-front lot,
where you can build a second house and a protected ocean-access dock.
TURNKEY: This property comes fully furnished.
Do you need a 4WD Vehicle in that garage? Ask us about our additional vehicle.
"Ah. . . but what about the TAXES?", you might ask.   $14 / year !
That is correct, property taxes are fourteen US dollars per year.
Belize taxes are crazy low, which may appeal to people who care about such things.
Business and other taxes are similarly crazy low, making this a great place to do business.
This is a clear-title property, capable of title guarantee.
In Belize, foreigners may hold title to oceanfront property.
HOA fees are $500 per year.
Click on images to get a larger view: