The Most Verdant Coral Reef Island in the World.
This epic location has an exclusive eco-community,
on one of the most spectacular living coral atolls on earth.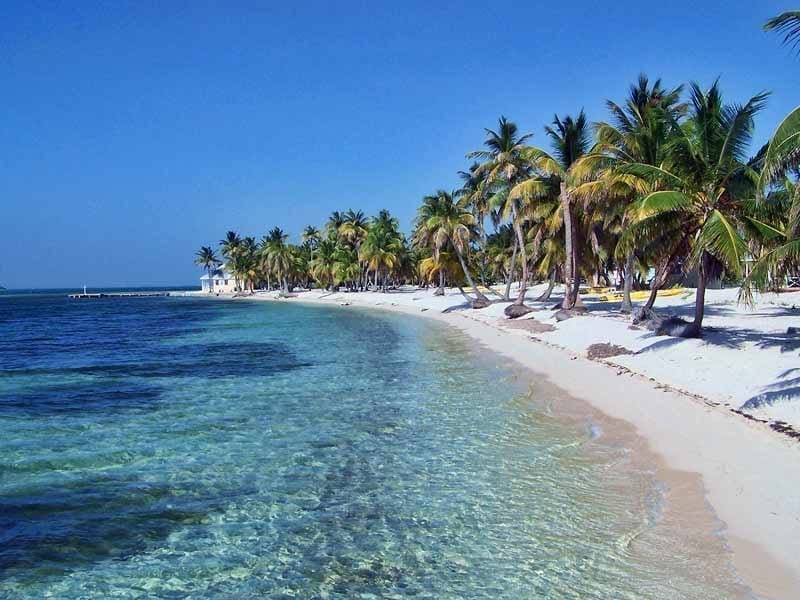 Lighthouse Reef is home of the world famous "Blue Hole". It is a Unesco World Heritage Site, and is administered within Belize's Half-Moon Caye National Park. Part of Belize's vast, 185-mile-long MesoAmerican Barrier Reef system, this coral atoll – on the eastern edge of the Continental Shelf – is considered by many to be home to our planet's premier dive sites.
Long Caye is the largest island (600+ acres) within this vibrant, pristine atoll. It is within sight of the famous Blue Hole, and  almost within swimming distance of over a dozen of the world's most magnificent dive sites, including Quebrada, Eagle Ray Wall, Half Moon Wall, Elk Horn Forest, Angelfish Wall, The Aquarium, the Blue Hole ~ and a dozen others.
Exclusive sections, lots & building sites are available,
on select white-sand beaches of this island.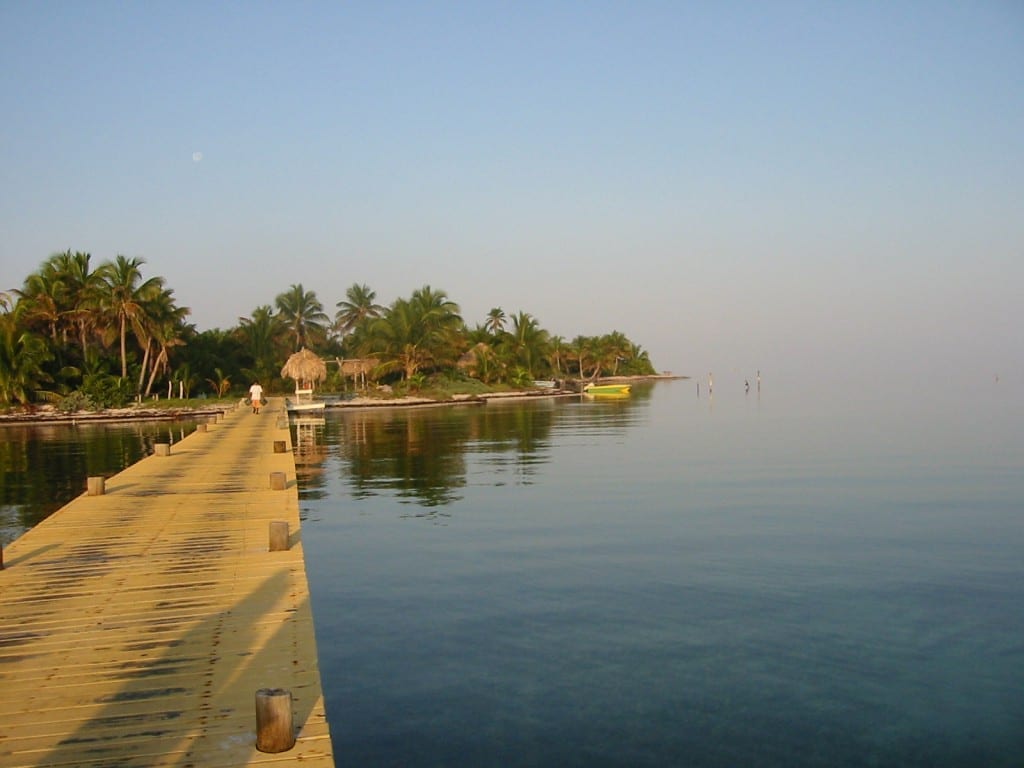 Other than this island – Long Caye – there are no lodges, resorts, or residences within many miles of LightHouse Reef or Blue Hole. This fact requires other visitors and divers to stay in expensive resorts hours away, then hire commercial boats to access this exclusive location within the National Park, which allows only a mimimim number of divers per day.
This island has been carefully sustained and preserved by its owners for more than 4 decades.
With an intelligent, low-impact development plan, they have created a secure, eco-community for like-minded families & adventurers, committed to long-term environmental preservation.
Did I mention the Hotel and Restaurant? A 24-room Beach Hotel is by the pier, with an excellent, full-service restaurant!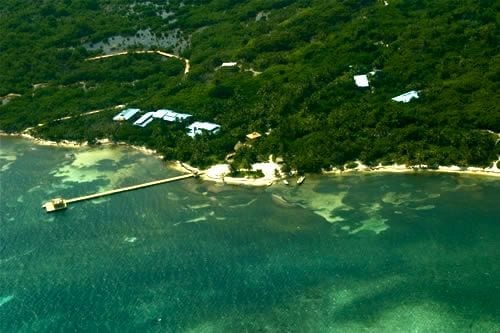 This is not a "future" development – it is now a quiet community, with a small group of divers, investors, families, adventurers, and expats from around the world, enjoying an idyllic Caribbean safe haven. This community is off-grid, with state-of-technology solar power & communications. It has regularly-scheduled transport to & from the mainland. It has on-site maintenance & security. It is safe, peaceful, quiet, and secure ~ worlds away from crowds ~ and personal privacy is paramount.
Property is owned via clear, freehold title.
Building resources are readily available.
Property taxes are ridiculously low.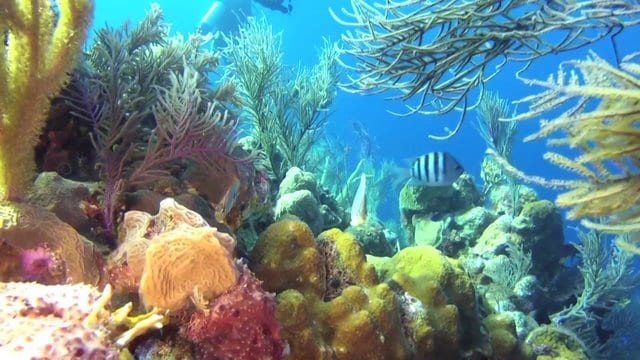 Here you can create your own private retreat or safe haven where you, your family and friends can come and live –  and enjoy diving, snorkeling, fishing, and relaxing in this famous Caribbean coral reef paradise.
Much of our island is off-limits to development, but choice beaches and astoundingly-beautiful sections are available directly adjacent to some of this planet's most famous diving and fishing locations.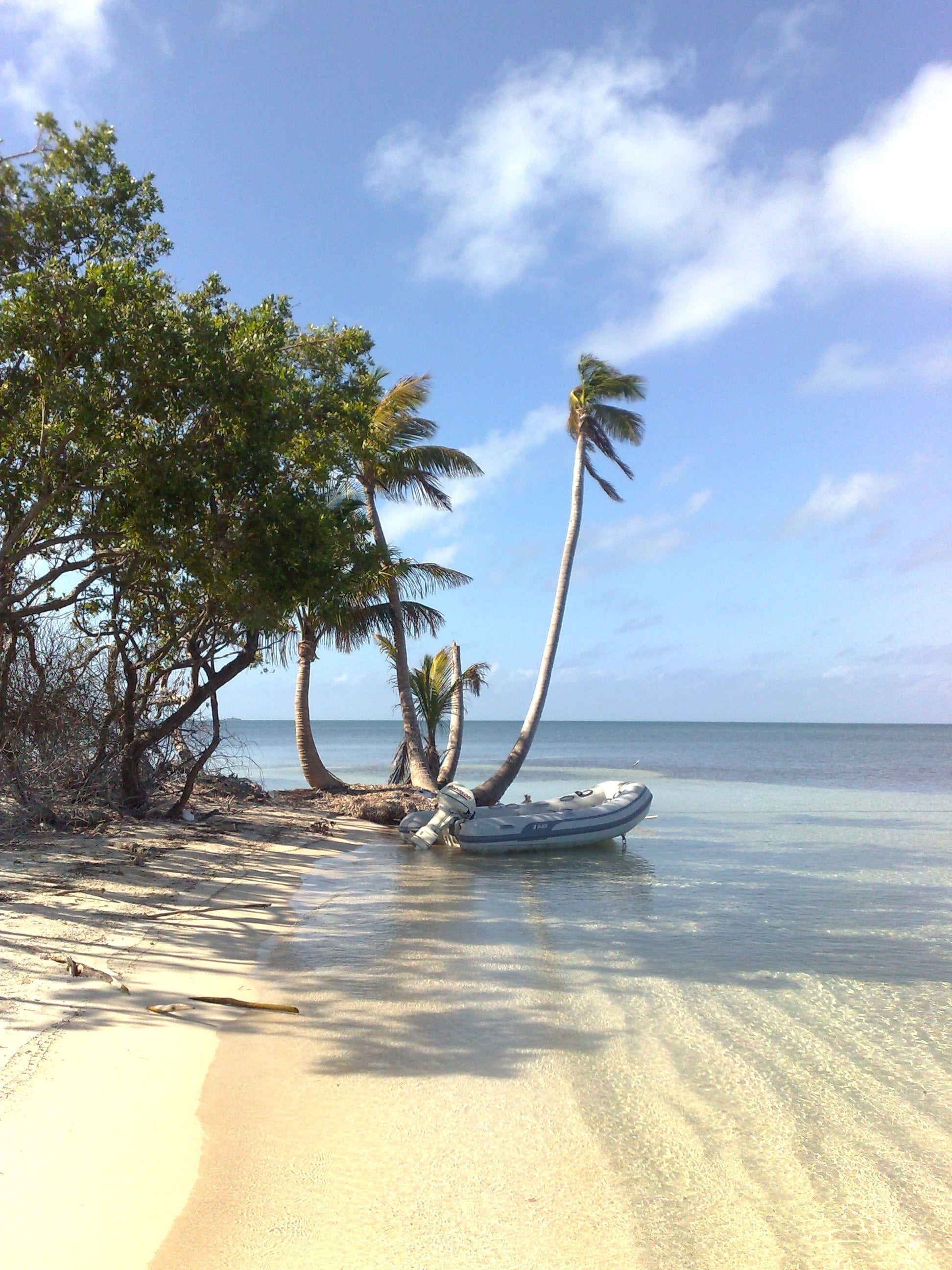 Click on images for larger view:
Our community has regular water taxi service from Belize City, with on-site maintenance & security. Our island neighbors include a world-class scuba dive center, and a boutique beach resort.
"Lighthouse Reef will become the New Maldives"
 Contact us for details, building covenants, photos, maps,
GPS coordinates, web links ~ and to schedule a visit.