422 Pristine Acres in Coastal Belize ~ with a Geo-Thermal Hot Spring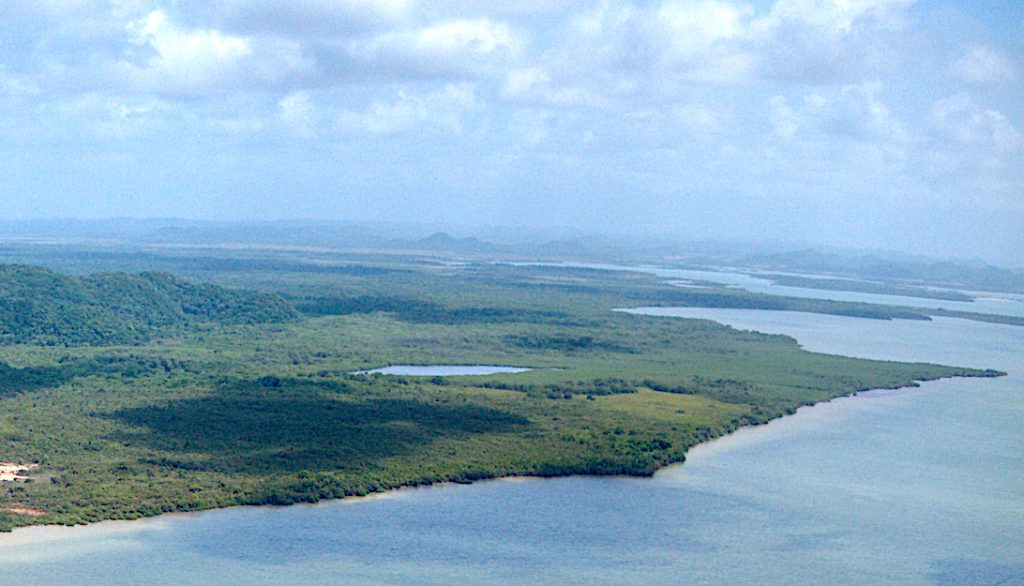 On the shore of an IUCN Category IV Marine Wildlife Sanctuary, where the Maya Mountains foothills come close to the Caribbean Sea, is this beautiful and wild property which we call, "Black Creek Hot Springs & Forest". It has a half-mile of sand frontage on the Southern Lagoon. It is accessed by a public-access logging road from the newly-paved Coastal Highway. By boat it is 90 minutes from Belize City via a spectacular jungle river/ seaside lagoon boat ride. By vehicle it is about 70 minutes from the BZE airport. There is a natural location for a pier or marina, with quick boat access to the nearby Caribbean Sea.
The property is is characterized by jungled karst hills, open savanna toward the waterfront with building sites; riparian habitat; a natural, geo-thermal hot spring; mangrove surrounding Black Lagoon; and an open sandy beach. The freshwater Black Creek flows out of the hills, into a thermal hot-spring (approximately 25ft across and 60ft long). Already subdivided into 6 titled sections, the property totals 422 acres.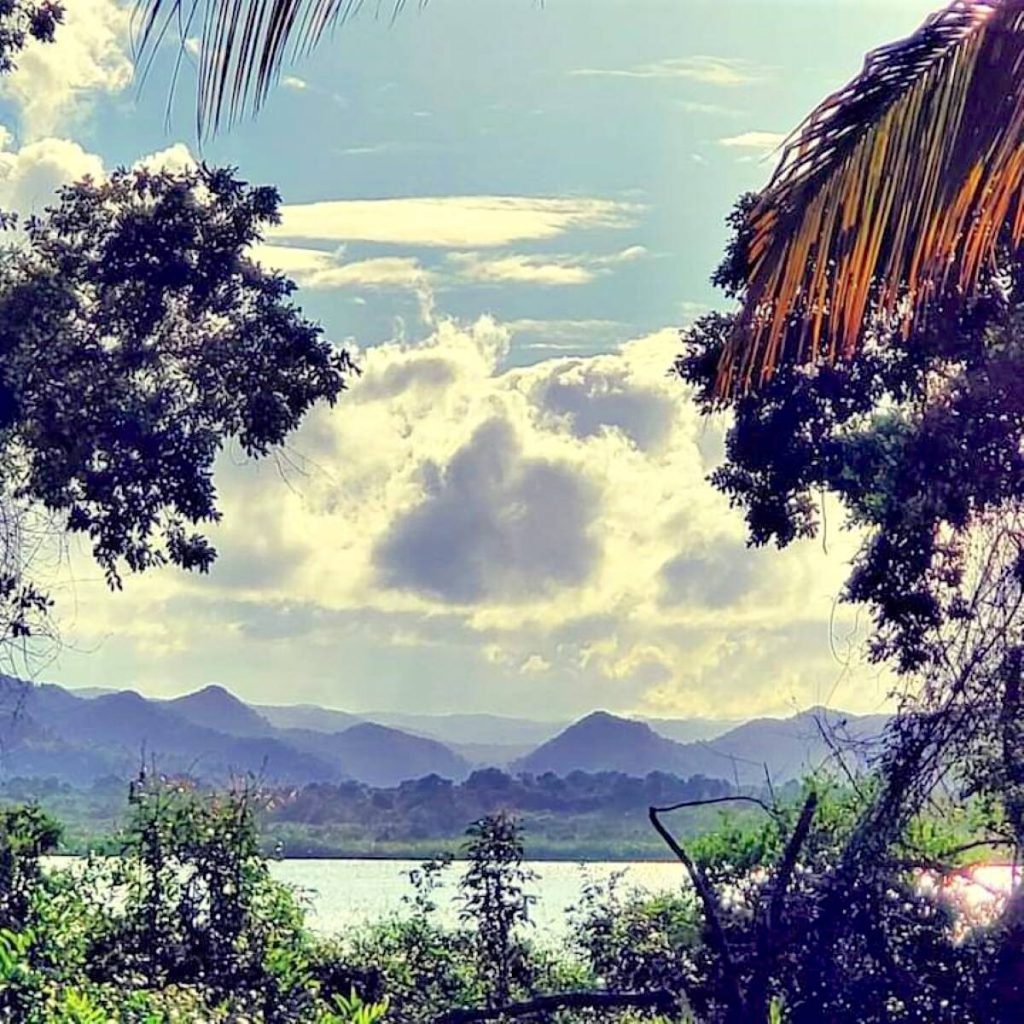 Geo-thermal Hot Spring
Hot springs are very rare in Belize. This one is well suited to be a spectacular healing spa. This creek offers, back-country, fly fishing for baby tarpon, snook, and native freshwater fish. MesoAmerican Reef fish come to breed here and within the surrounding estuary system. Black Creek then flows underground into the 8-acre Black Lagoon, which itself has navigable access to the Southern Lagoon. Black Lagoon is named for the natural tannins in the trees and leaves, which tint the water of this small lagoon. On this creek are also minor ancient Mayan ruins, and minor ruins of an 1800's colonial-era structure, suggesting that the creek was once navigable into the hills.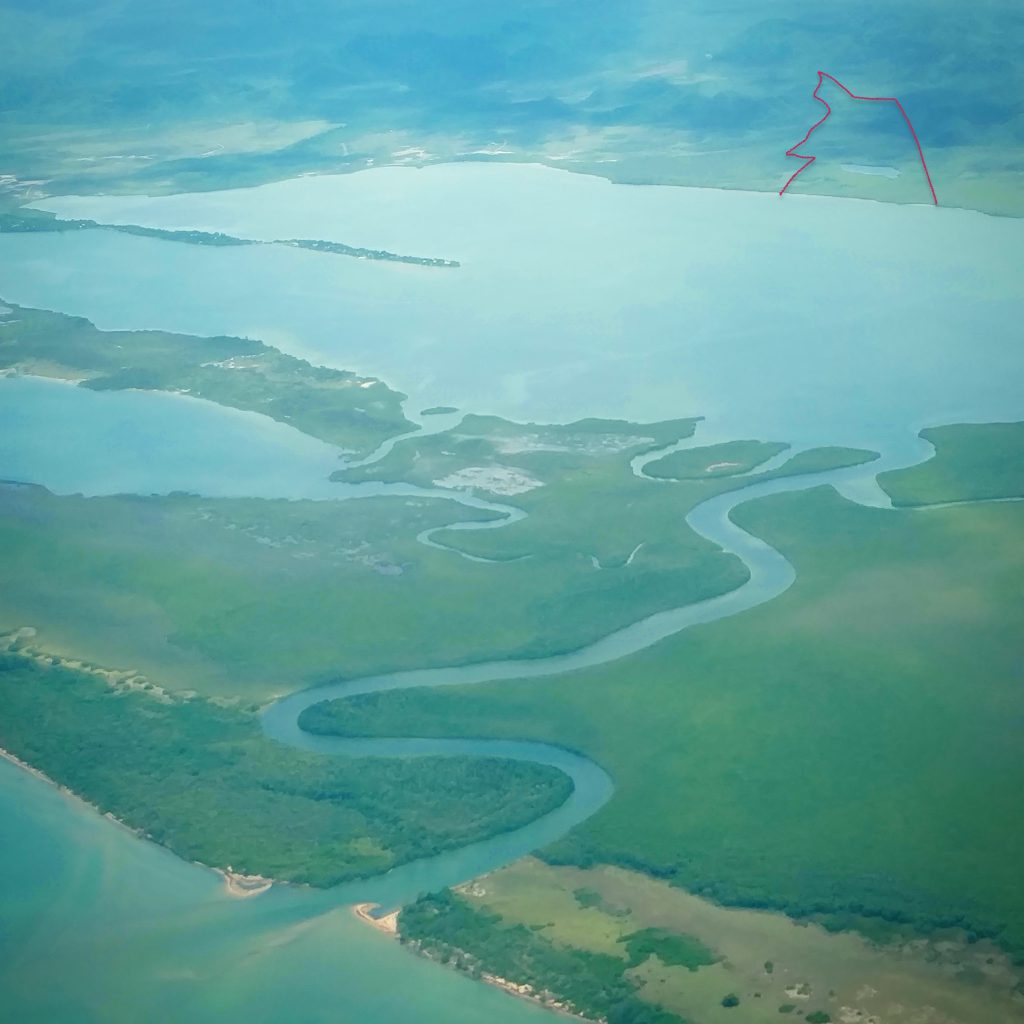 Flora & Fauna in Wild, Natural Abundance
The property has healthy and vibrant flora and fauna, unchanged over millennia. All five species of Central America's big-cat species thrive here, as do the natural habitat that they keep healthy. The rare and endangered Hicatee Turtle, Tapir, both Howler & Spider Monkeys, flocks of parrots and tropical birds live here. Recently-discovered plants grow along with as-yet unclassified species of frogs. There are not many places left on earth that are this quiet and pristine, yet are within a 10-minute helicopter ride from civilization.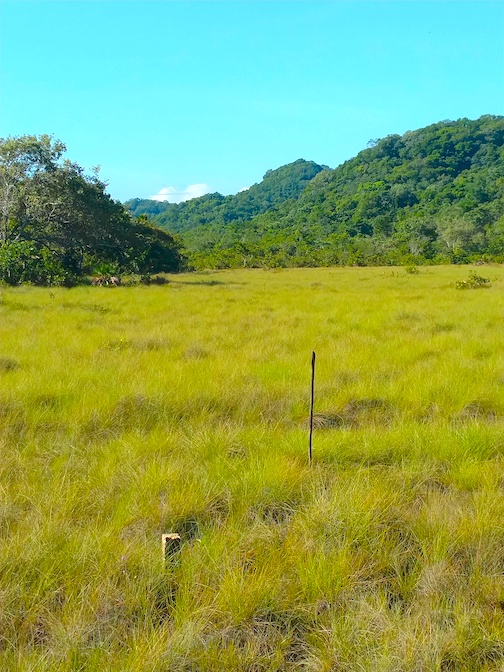 The Newly Paved Coastal Highway
Belize's spectacular Coastal Highway has recently been realigned, bridged, and paved. It leads past this property's entrance at Mile #19. This highway is now a strategic shortcut to southern Belize and saves over an hour of driving time. It is bringing commerce, tourism, and development to this wild area.
Please come and see this unique property. We will show you via boat, vehicle, and on foot. We hope you will join us in preserving the natural character of this region.
$855,000
Contact us for more questions, photos,
GPS coordinates, and to arrange a tour.