SOLD !  Affordable, working beach resort on 6 1/2 acres,
with 451 feet of Belize mainland's finest, natural-sand beach.
Sleeps 24+ !
Spectacular location and beautiful beach in the midst of the finest Caribbean sport fishing imaginable!
Previously run as a Christian mission center, this facility consists of a well-built, 3-storey main lodge with a great kitchen, dining area, and bedrooms; two double beach cabanas for more guests; a spacious meeting hall; staff cabanas; and a 3-bedroom, 2-bath, reinforced owner's residence. This working resort is accessible by a beautiful beach road leading from the Coastal Road, and by sea ~ just a few miles from the beginning of the famous MesoAmerican Barrier Reef. It is private & secluded, but only 90-minutes by vehicle from the international airport, or a spectacular 90-minute boat or water-taxi ride from Belize City.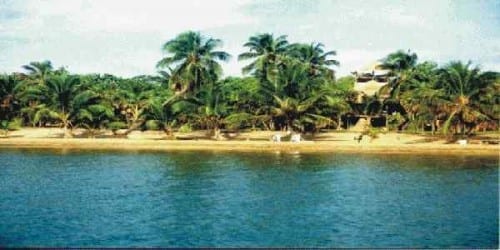 Turnkey Operation:
This is a fully-equipped, turnkey beach resort, with sheets on the beds and cups in the cupboard!
SOLD : contact us for details on similar properties