These three adjacent lots are 15 acres, 20 acres, and 25 acres.
Price reduction ~ buy any one of these lots for $90,000 !
They are midway (mile #19) on Belize's newly-paved Coastal Highway, in a beautiful area, surrounded by forested hills. The lots are flat, characterized by low- to medium-bush and pine ridge vegetation. These lots are surrounded by wild, verdant habitat with abundant and naturally-balanced flora and fauna. Entry drive and culvert is already in place.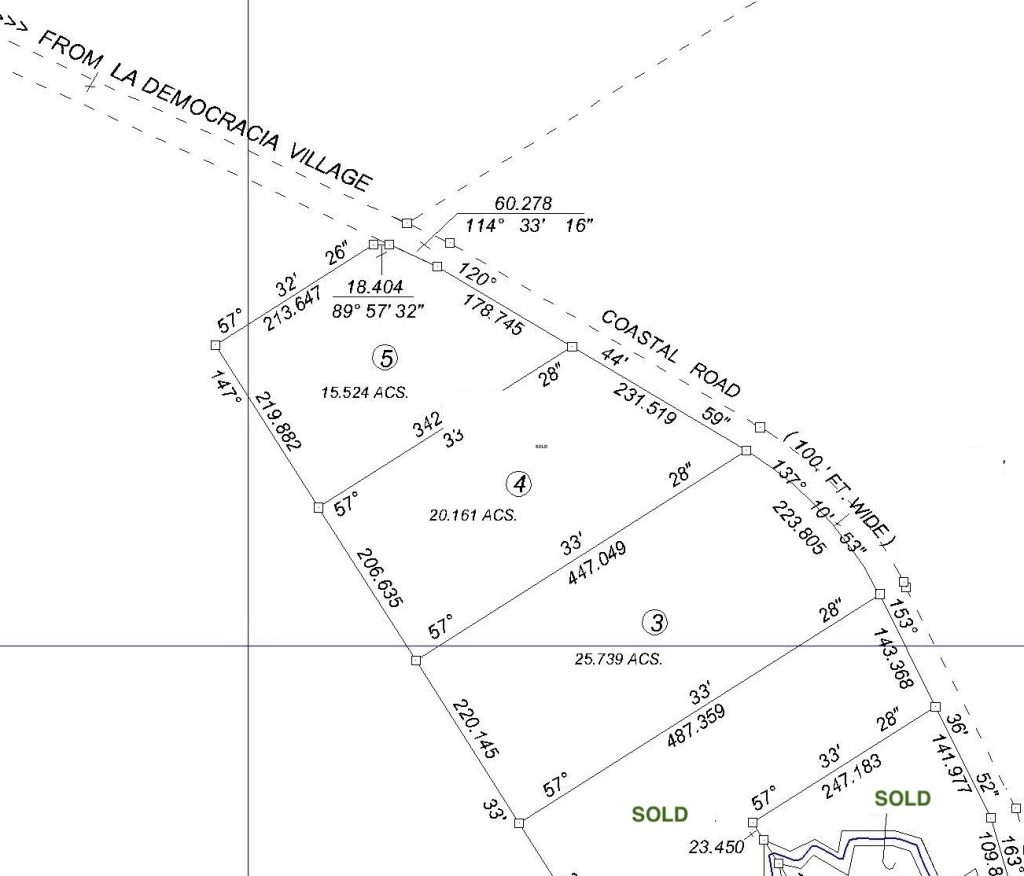 These undeveloped lots have Coastal Highway frontage. Each has a good culvert and short entry driveway.  This is within the Manatee/ Gales Point region, where dramatic coastal foothills rise up into the Maya Mountains. This region is off-grid ~ the power lines you see in the photograph are high-voltage lines, supplying electricity to southern Belize. All of us who live in this area have modern solar power systems, and robust rainwater catchment systems  ~ for power and water anytime, with no utility bills.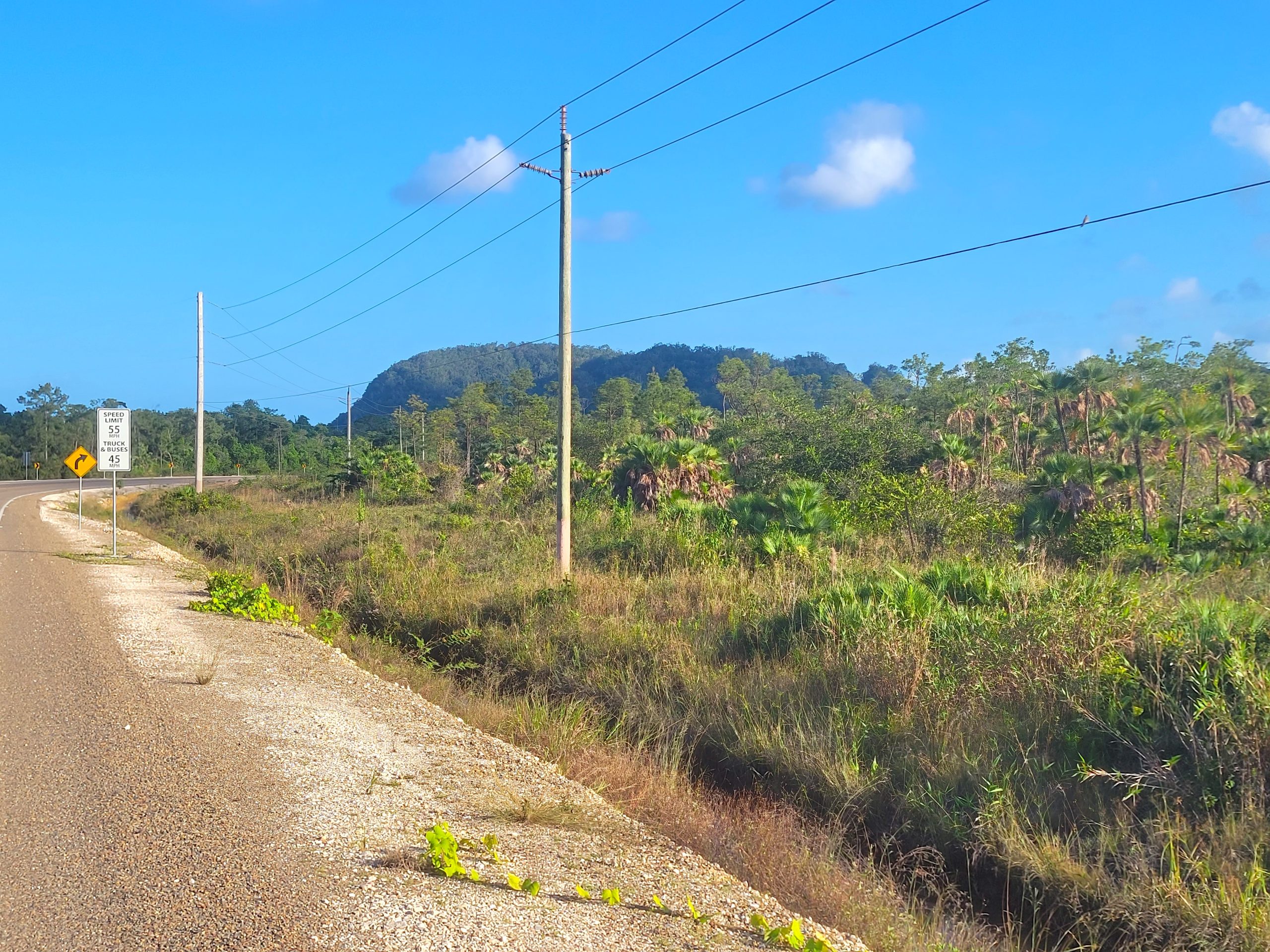 As more traffic and development arrive on this newly-paved shortcut to southern Belize, business opportunities are also coming. This location is only 4 miles west of the turnoff to Gales Point Village, and it is very suitable for small residential compounds. As the "crow flies" the lots are 2 miles from the Southern Lagoon, and 5 miles from the Caribbean Sea.
Lot #5:   15.524 Acre:

$90,000
Lot #4:   20.161 Acres:

$90,000
Lot #3:    25.739 Acres:

$90,000
Contact InTheTropics Network for details and to view these beautiful properties.