One of the most significant property offerings on Central America's Caribbean Coast.
This is the closest destination resort location to Belize's international airport (26 miles). It has its own private, paved airstrip that is longer than any municipal airport in the country. Miles of untouched natural Caribbean beach. Agricultural assets include approx. 800 acres of citrus groves, plus more than 14,000 acres of private nature reserves. It extends from the Caribbean coast 7 miles west into the dramatic Maya Mountain foothills. National Forest Reserves surrounding the property provide exclusive privacy and a vast wilderness area.
There is exceptional bio-diversity on-site, including numerous rare and endangered flora & fauna.
ASSETS INCLUDE:
• Over 15,000 acres in Belize's most biologically diverse, unspoiled region;
• Almost 3 miles of prime, untouched, high-sand, Caribbean Sea beach;
• Partially encompasses Belize's largest estuary system, the Manatee/Southern Lagoon region;
• Its streams and shoreline are designated as part of an IUCN Category IV Wildlife Sanctuary;
• Profitable citrus & fruit orchards in operation occupying only approx. 850 ac.;
• With 6 miles frontage on both sides of the Coastal Highway ~
    exactly where this shortcut to southern Belize comes closest to the sea;
• High sand beaches, broad open savanna and high-canopy mountain jungle;
• Surrounded by thousands of hectares of wild, pristine National Forest lands;
• This beach has the highest concentration of Hawksbill Turtle nests in the Caribbean Sea;
• Miles of gated, private, all-weather and paved roads throughout the property;
• Compound of secure mountaintop villas in lush, landscaped setting;
• Construction, infrastructure and farming equipment on-site;
• Electricity on-site, with good cellular and internet coverage;
• On Belize's strategic Coastal Highway (an all-weather gravel road now being paved);
• Ample potable fresh water from several whitewater creeks on-site;
• Large limestone cavern system extends more than a mile underground;
• Deep-water channel just offshore – closest deepwater access to mainland Belize;
• Paved 3,000 ft. private airstrip built to FAA specs;
• The world's second-largest barrier reef begins 9 miles offshore;
• 50-acre working Shrimp Farm, not in production;
• Property includes 4 waterfront owners' villas;
• Approved E.I.A. for  mountaintop eco-resort (partially constructed);
This property provides the best background for Enterprise Zone development in the western Caribbean. Set in one of the most breathtaking locations in the world, this magnificent property encompasses almost 24 square miles, 6.000m hectare.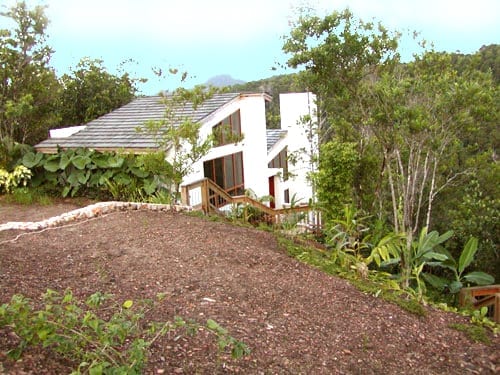 With 7 separately titled sections, various projects could be undertaken in a large enterprise zone. An intelligent master plan can provide for diverse projects, all of which, through a thoughtful set of guidelines, can be designed with environmental and architectural integrity. With 8,000 buildable acres overlooking its wild, untouched Caribbean beaches, this property extends into the dramatic foothills of the Mayan Mountains. It has crystal-clear whitewater creeks, extensive caverns and 15 partially-built private mountain villas with panoramic vistas.
It is remote and secluded, but it's private airstrip makes it a quick flight from the international airport. By road or boat, it is 90 minutes from the airport. This location is an easy day-trip to all of Belize's fantastic attractions, which include: Caves Branch River underground river tubing adventure; Cockscomb Basin Jaguar Preserve; Belize Zoo & numerous National Parks with spectacular waterfalls; many established Mayan archeological parks; the historically important Drum School in nearby Gales Point Village.
National Geographic Adventure magazine said this of the nearby reef beginning 9 miles offshore: "the best reef diving in the world."
This is clear-title property, capable of title insurance. Although the property consists of 7 separately titled sections, the seller wishes to sell it all at one time. No JVs will be considered. 
Please contact InTheTropics Network
for pricing & details, and to schedule a visit.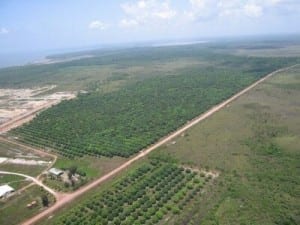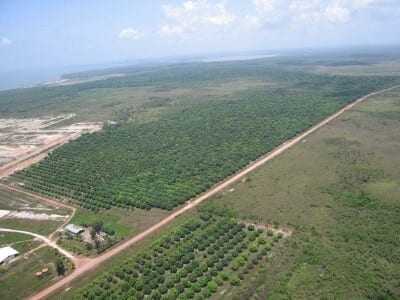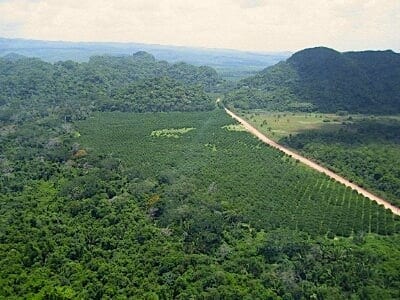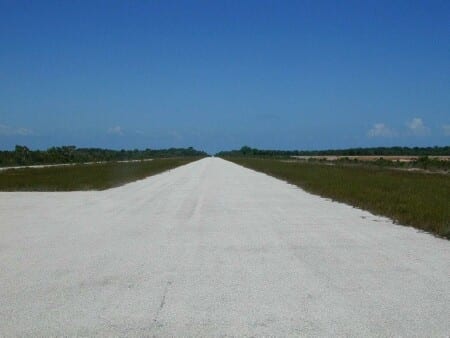 This Coastal Highway is now being paved. When completed in late 2023, it will be a major 37-mile shortcut on level land ~ saving travelers an hour-and-a-half of mountain-road travel to Southern Belize. Then development will come to this quiet section of Belize, and land prices here will appreciate dramatically.
Click to see our blog on this "Event Driven Opportunity".