Profitable Beachfront Boutique Resort on Placencia Peninsula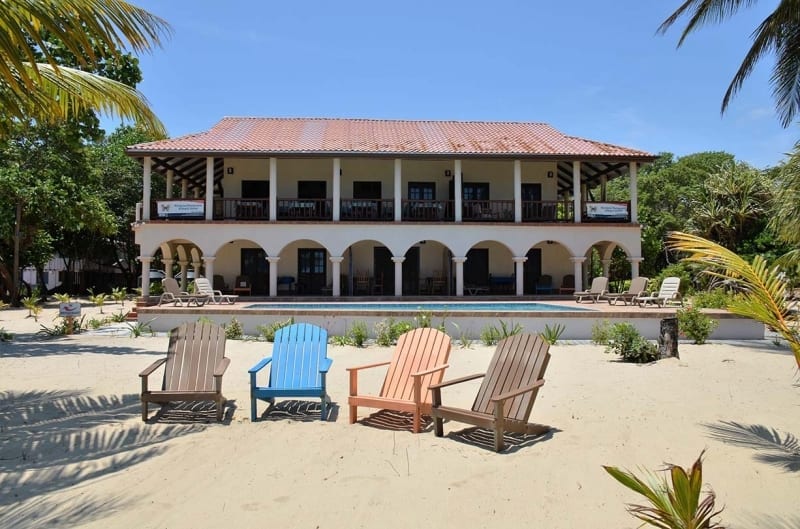 This picturesque resort  sits on nearly 2 private acres with 144 ft. of beautiful Caribbean beach frontage, and 161 ft. frontage on Placencia Road. Hosting a total of 9 units, this resort sleeps up to 28 guests in air conditioned comfort. The property's Main Building is a magnificent 6,000 sq. ft. Spanish Villa with a large, full-service restaurant/bar upstairs overlooking the sea. Within the main building are 3 luxury suites, each facing the sea and the swimming pool. A large breezeway between two suites could easily be converted into a pool-side bar.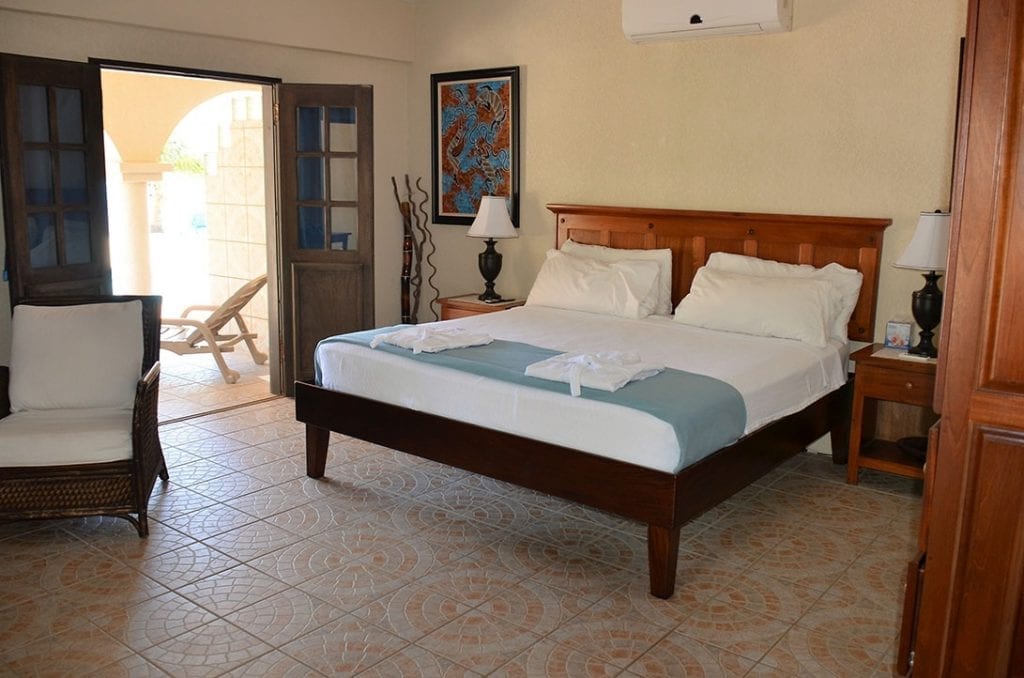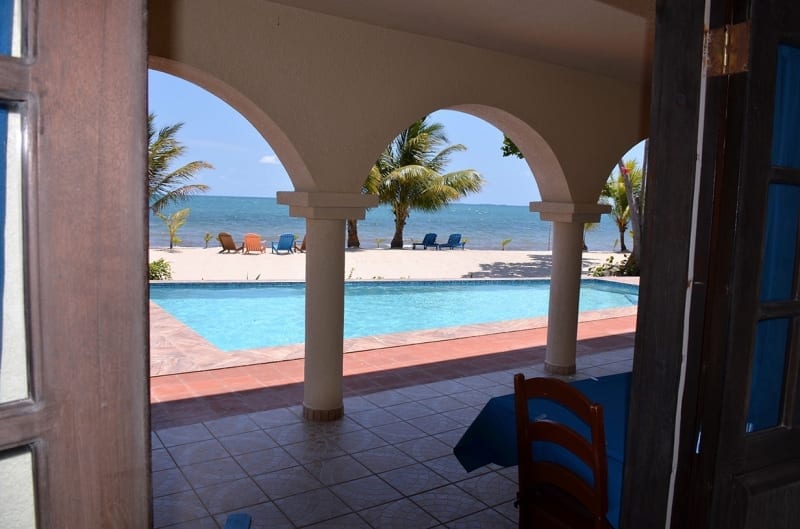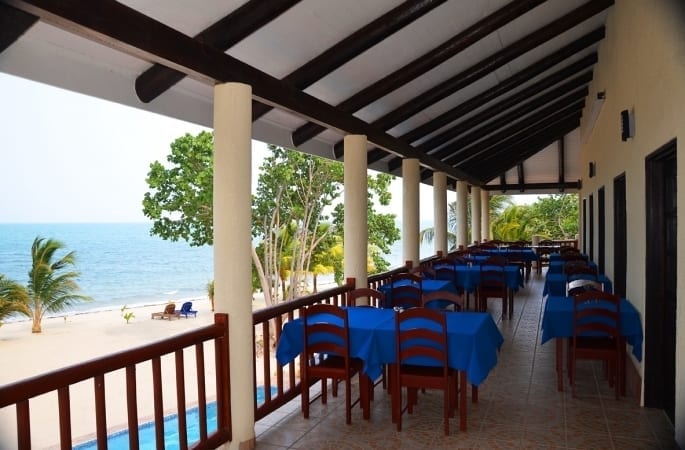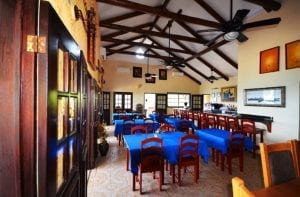 The Restaurant seats 30 inside, and 30 outside. It is powered by a large, modern, high-output, commercial kitchen;  excellent storage rooms (refrigerated and dry storage); a wide, hardwood bar; 20ft ceilings with open hardwood beams; and a broad, covered veranda. Guests here enjoy some of the best steaks & seafood in Belize, as well as the best Margaritas in the land.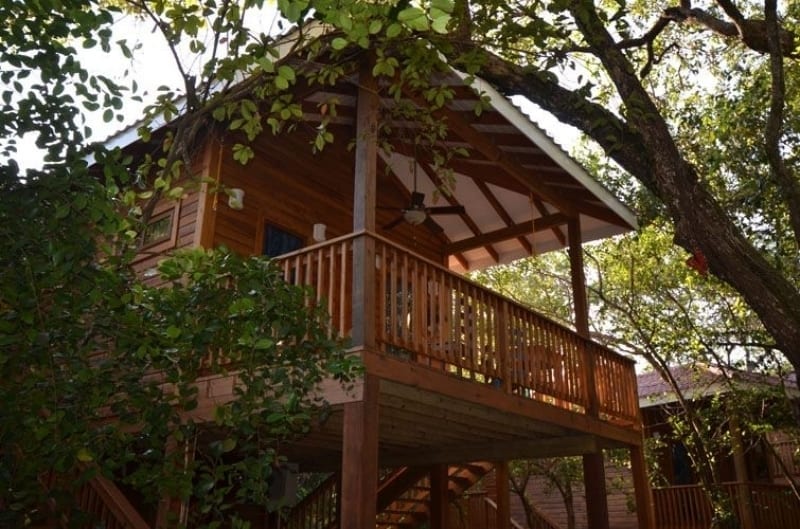 Six spacious Treehouse suites are configured for various family or couple accommodations. All are freestanding and private. All are well-decorated and air conditioned for comfortable stays.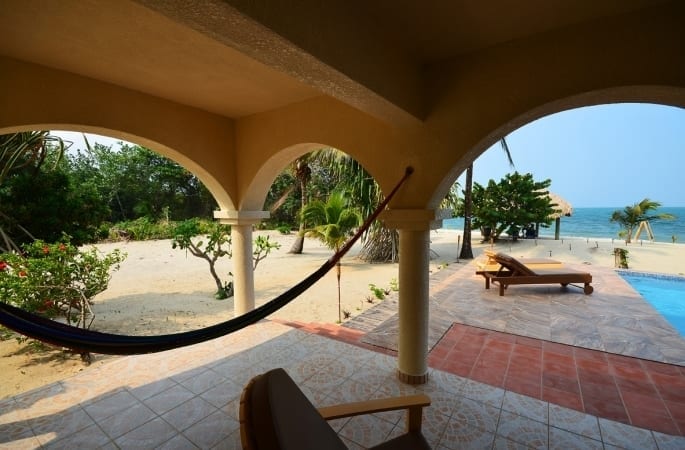 The electrical power is new 3-phase, wired to USA code standards, with generator backup. Water comes from the Placencia Village's water system, with cistern storage backup. The property also includes a laundry building, storage and workrooms, owner's residence, raised-bed gardens, and 30 ft. road easement along the north side from the main road to the parking lot. Along the main road is a separate building, currently rented out to a business. There is much room for expansion, with permits in place and architectural schematics to add 9 more beachfront hotel units.
Across Placencia Road from the property, on Placencia Lagoon, is a boathouse and dock. This dock can accommodate a boat capable of coral reef trips and island hopping adventure.
This beach resort property is located in a thriving, popular tourist area, in one of the most beautiful locations locations on earth. This is an unencumbered, freehold title property. It is capable of title insurance. It will qualify for bank financing. Full financials are available to interested persons. Please contact us for pricing, more information, and to arrange a visit. 
Location & Location ~ More About Placencia: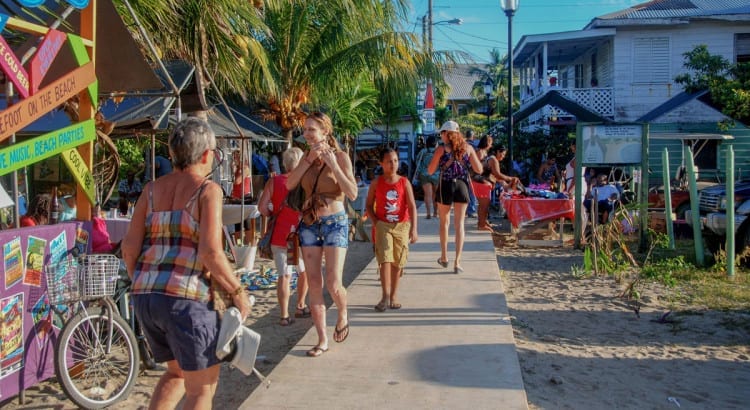 The New York Times recently featured Placencia as one of its "52 Places to Go in 2017".
Check it out on-line in the New York Times'  Travel Section.
Once a sleepy fishing village, Placencia has emerged as a popular destination on the Caribbean. This property is located along the 26-mile-long 'Placencia Peninsula', in Southern Belize. It is within Placencia Village, although a bike-ride away from Placencia's iconic "Main Street". This magnificent Caribbean beach faces east, with many of Belize's MesoAmerican Barrier Reef islands visible offshore.  Sailing, fishing, snorkeling, scuba diving and island hopping are major pastimes here. This resort is a short beach stroll from Francis Ford Coppola's famous resort, Turtle Inn. It is convenient to Placencia's airstrip ~ with hourly flights to Belize City and other destinations. Close by are markets, restaurants, bars, marinas, and dive shops.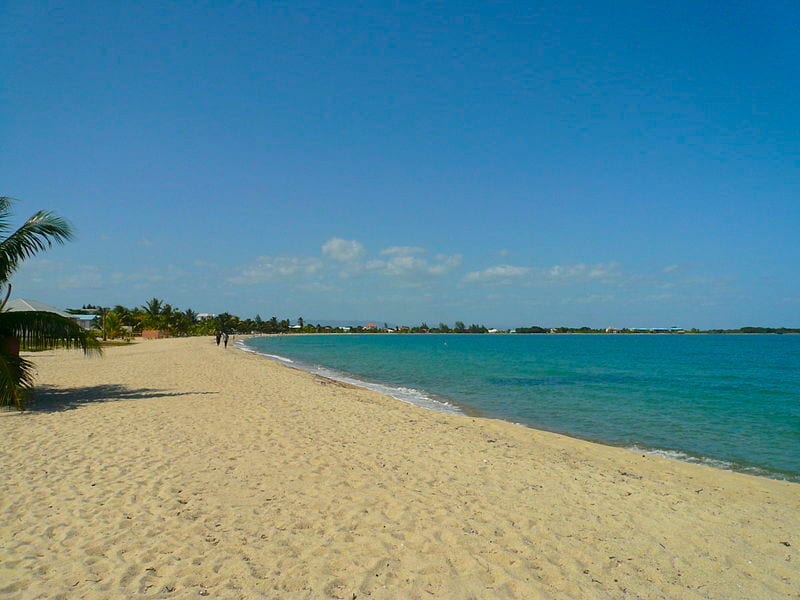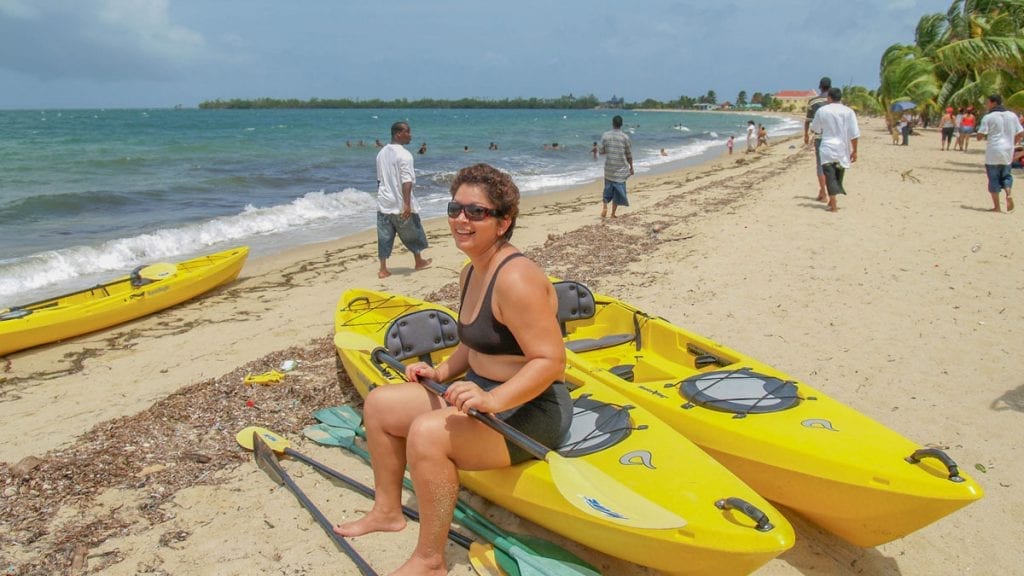 Placencia, a true beach-holiday destination on Belize's mainland, is popular with North American and European expats and tourists. A sailor's paradise, nearby are hundreds of coral reef islands, strung like pearls across the sea.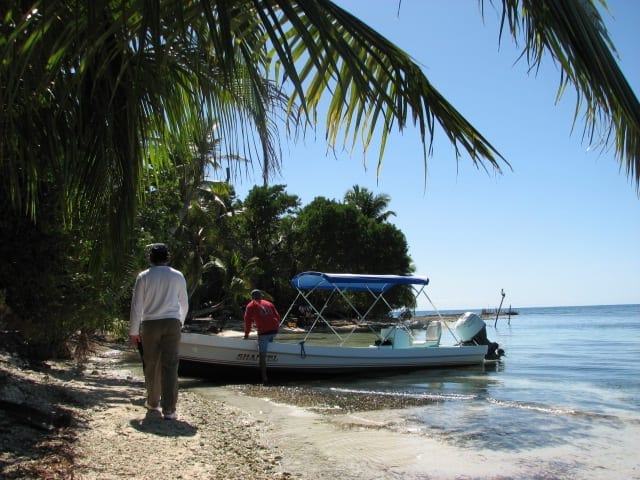 For the outdoor adventurer, the surrounding Stann Creek region offers a host of activities: hiking through mountain rain forests, kayaking, sport fishing, snorkeling, diving and exploring Mayan ruins.
Numerous local tour guides and dive centers offer a variety of excursions, with boat trips to the cayes (pronounced, "keys") for truly memorable snorkeling and scuba diving adventure.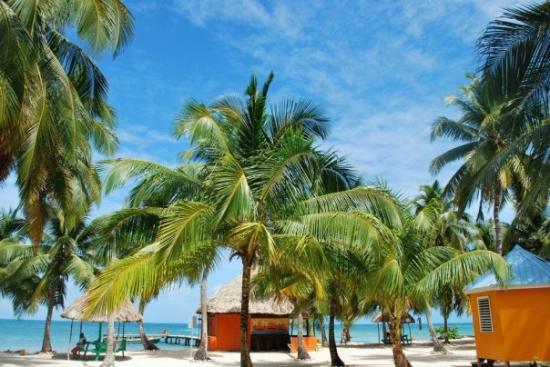 Also popular are guided land tours to Mayan Ruins or trekking the jungle trails of Cockscomb Basin Wildlife Sanctuary, where the first Jaguar Reserve in the world was established. Nearby are exclusive resorts, such as Francis Ford Coppola's Turtle Inn, as well as iconic local favorites, beach pubs and cafés.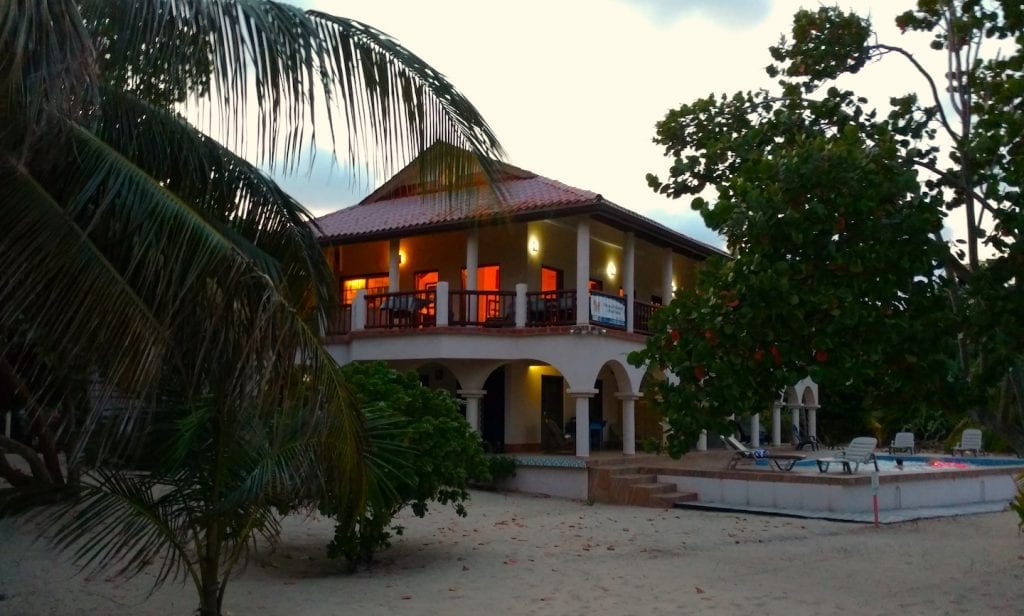 Please contact us for PRICING,
GPS coordinates, and more information.
We will be pleased to arrange a visit.