Turnkey Resort on Belize's Wild & Scenic Moho River
This verdant jungle eco-resort is situated on 100 acres along the banks of Southern Belize's spectacular Moho River. Guests explore rainforest, reefs and ruins. Adventures include river & reef fishing, organic farming, chocolate making, waterfalls, Mayan ruins, kayaking, birding, swimming, yoga, cultural immersion, sustainable farming, and more.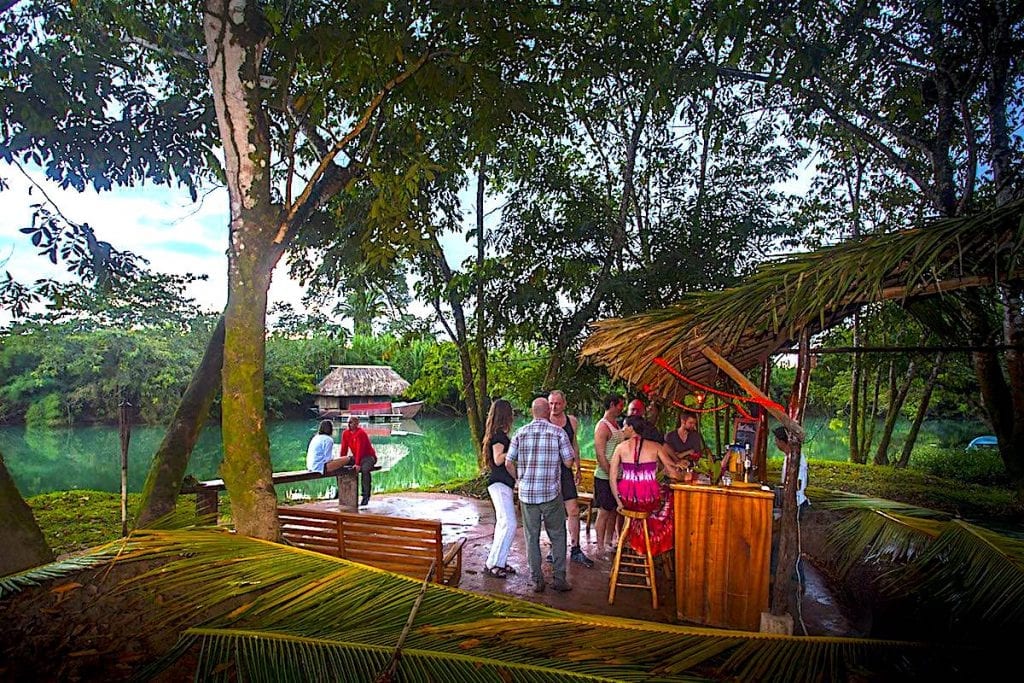 This is an established, turnkey business with healthy repeat business, tour groups, and high ratings on TripAdvisor and others. Profit centers include a variety of accommodations, weddings, tour groups, chocolate/ cacao tours, yoga, massage, airport transport, bar, and an excellent farm-to-table restaurant.
It is well-staffed, efficiently run, and priced favourably. Current owners will advise a new buyer.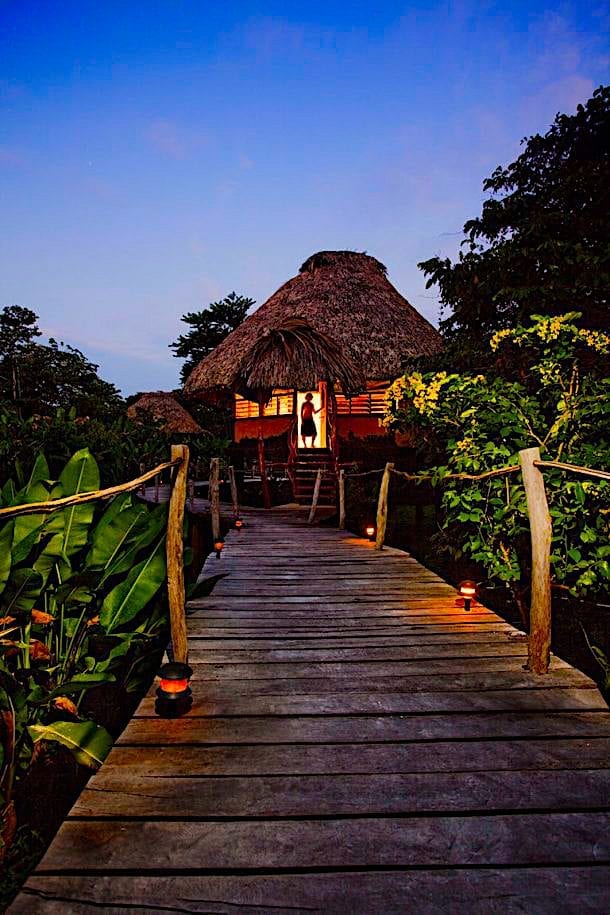 The resort's riverfront 20 acres is developed to include Guest Cabanas, a 4,000 sq ft Main Lodge with reception, secure parking, restaurant, bar, gift shop, guest bathrooms, staff dining, and office. Guest areas also include a riverside bar, floating dock and a gazebo. A spacious owner's home is part of the deal.
(Click on any of these images for a larger view)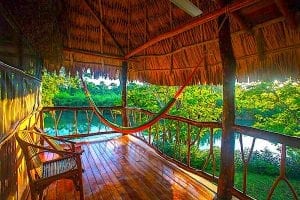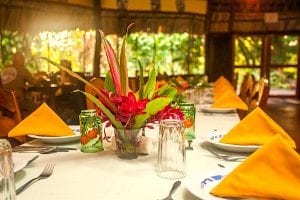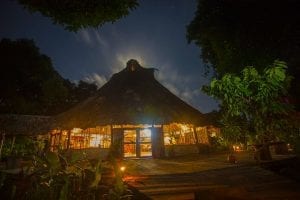 Resort Infra-structure with Eleven Luxuriously Furnished Guest Cabanas, Nestled Along the River includes:
• Deluxe Cabanas;
• Family Cabanas;
• Honeymoon Cabana;
• Suites;
• Garden Vista House with 5 guest rooms, & top floor used as a yoga/ retreat studio;
• 3,072 sq ft, 3-storey Manager's Home, with 4 bedrooms and 3-1/2 bathrooms. Its 3rd floor has 2 decks overlooking the hills and rain forest below;
• Staff Housing;
• Various outbuilding, organic gardens, farm, animal & chicken pens, and workshops;
• Connected by lighted wooden walkways;
• Powered by solar energy with a generator backup, and a rainwater catchment system;
• Additional 80 acres is undeveloped high-canopy jungle.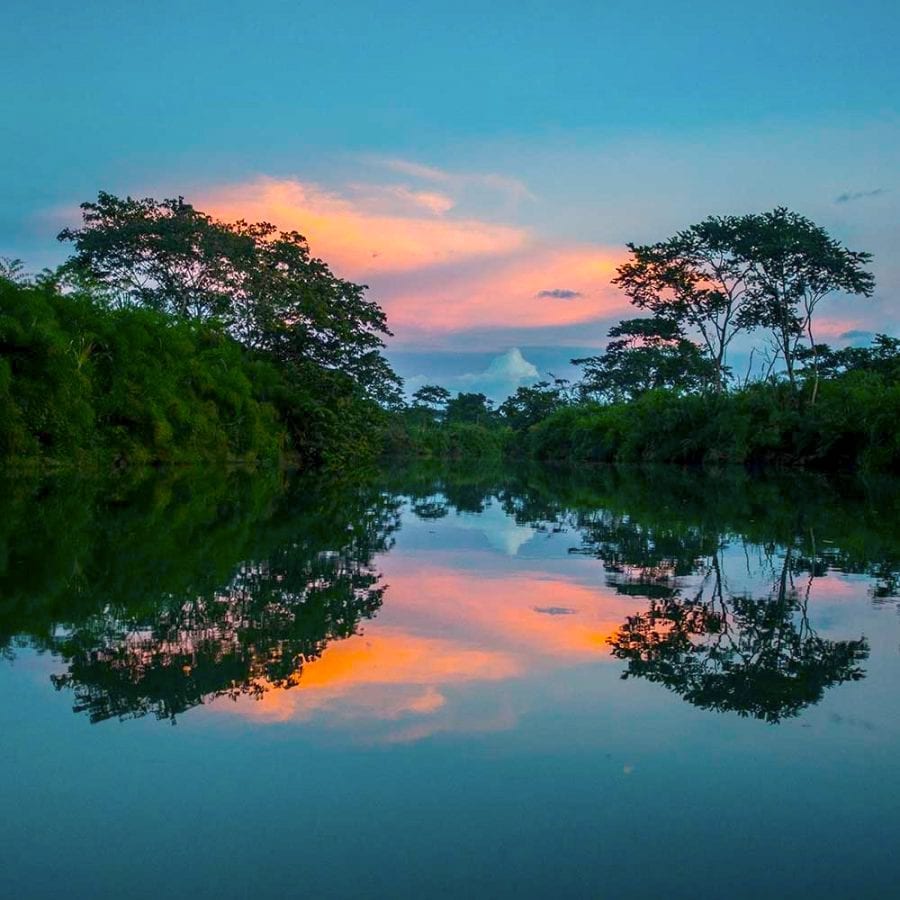 This is an opportunity for a wise investor looking for a comfortable Caribbean lifestyle, who enjoys meeting interesting people from around the world. Have you contemplated living in one of the most pristine environments on our planet?  This region is the earthly epicenter of Mayan heritage cacao farming.
From a real estate broker's standpoint, I can tell you that waterfront & agricultural property in Belize continues to appreciate ~ inexorably, decade after decade.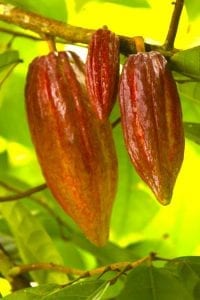 Currently this resort operates seasonally, which works well for the current owners. However, the potential is quite promising for someone with internet marketing and social media savvy to increase profits through year-round operation.
Belize is an English-speaking British Commonwealth Country, where foreigners can own freehold property title; with a transparent legal and economic system based on British law and tied to the US dollar. The population density in Belize is about 1/16th that of Costa Rica, Panama, and other Central American countries. Over 40% of Belize is designated as parks and national lands. Boating from this resort to the nearby Caribbean Sea, you will see no towns or significant habitations ~ it is surrounded by wild, pristine lands.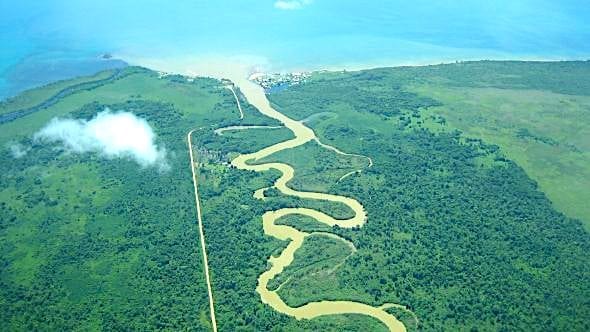 This is an off-grid property, with self sufficient energy and food production. A state-of-the art solar system powers the operations, and it is on the edge of cellular phone coverage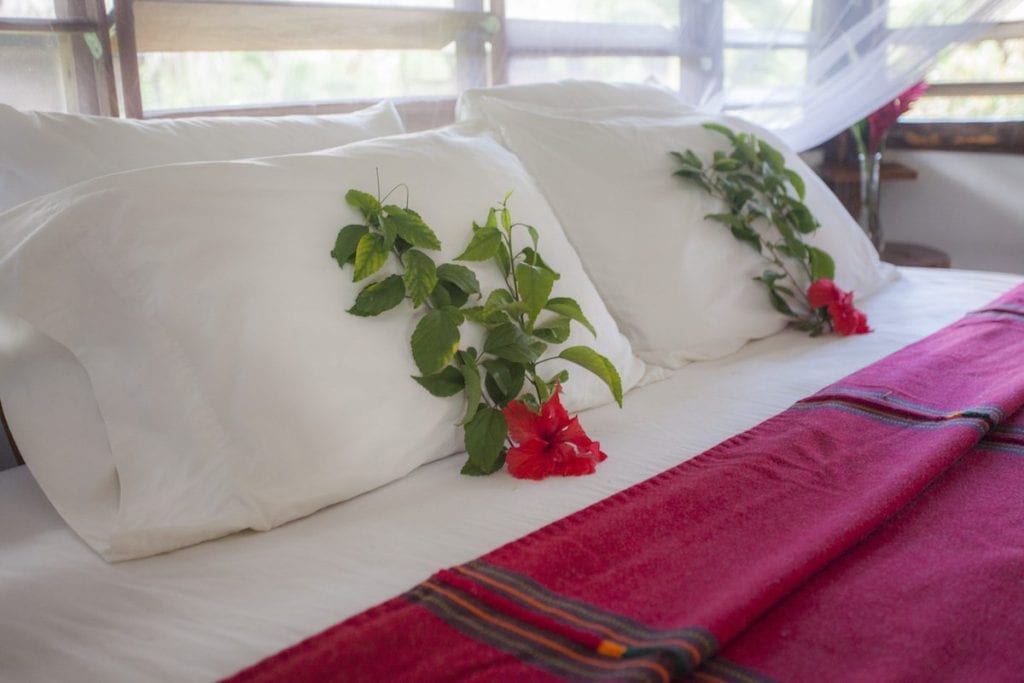 This is a clear-title property, capable of title insurance.

Contact us for pricing, information, and to schedule a visit.