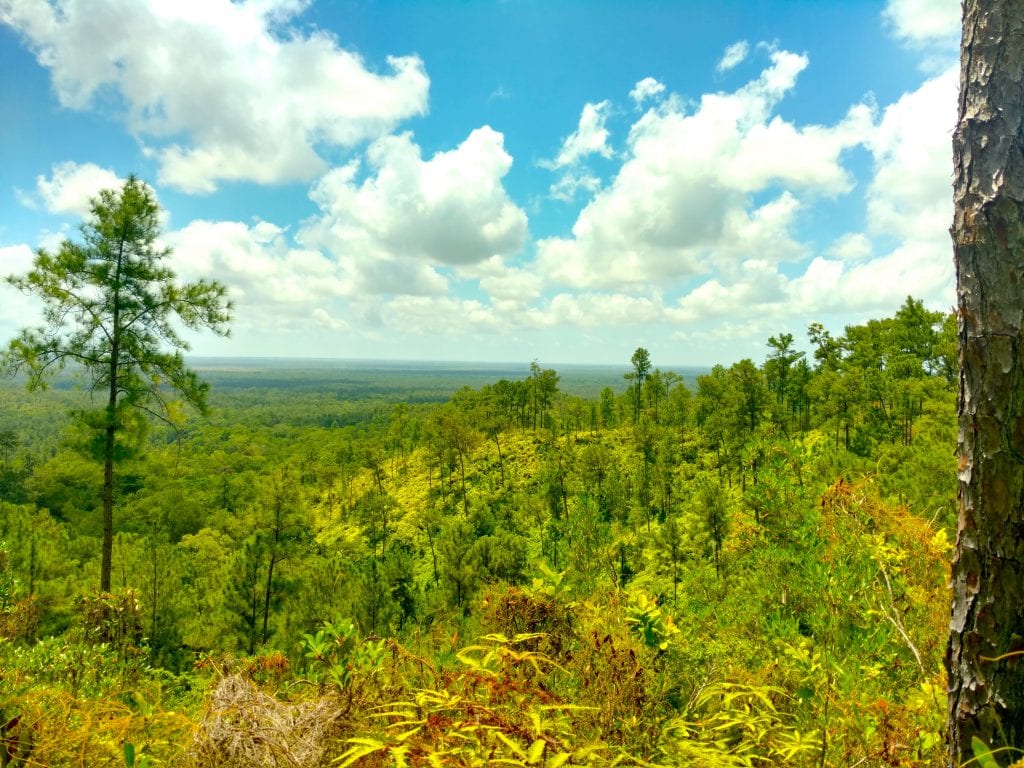 This Maya Mountain property extends from the coastal savanna along Belize's Southern Highway. It rises up into elevated hills, then further up into the dramatic forests of one of Belize's highest mountains. It affords spectacular ocean views along Belize's coast and far out to sea. It has 485 acres in one parcel, and 149 acres in an adjoining parcel.  Subdivision is possible. Additional acreage is available.
The 149-acre parcel, with frontage on the Southern Highway, has 2 newly-constructed, energy-efficient houses, with a water well and electrical power.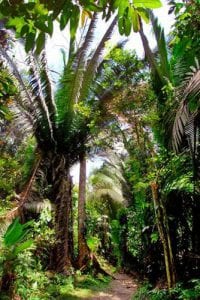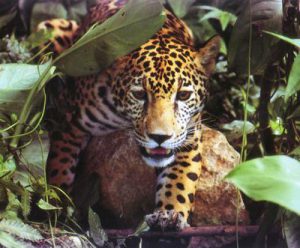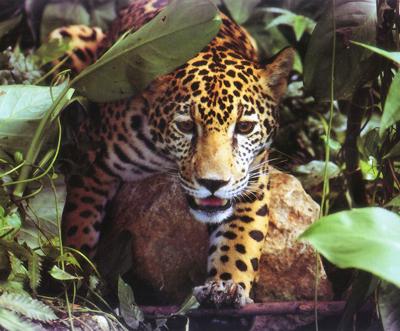 This property borders the famous Cockscomb Basin Wildlife Sanctuary & Jaguar Preserve. This adjoining 150-square-mile National Park is the only Jaguar Preserve in the world. It is home not only to the iconic jaguar, but to all five of Central America's Big Cat species ~ and the healthy ecosystem which they inhabit. The proximity of this vast National Park assures privacy and security for this pristine land.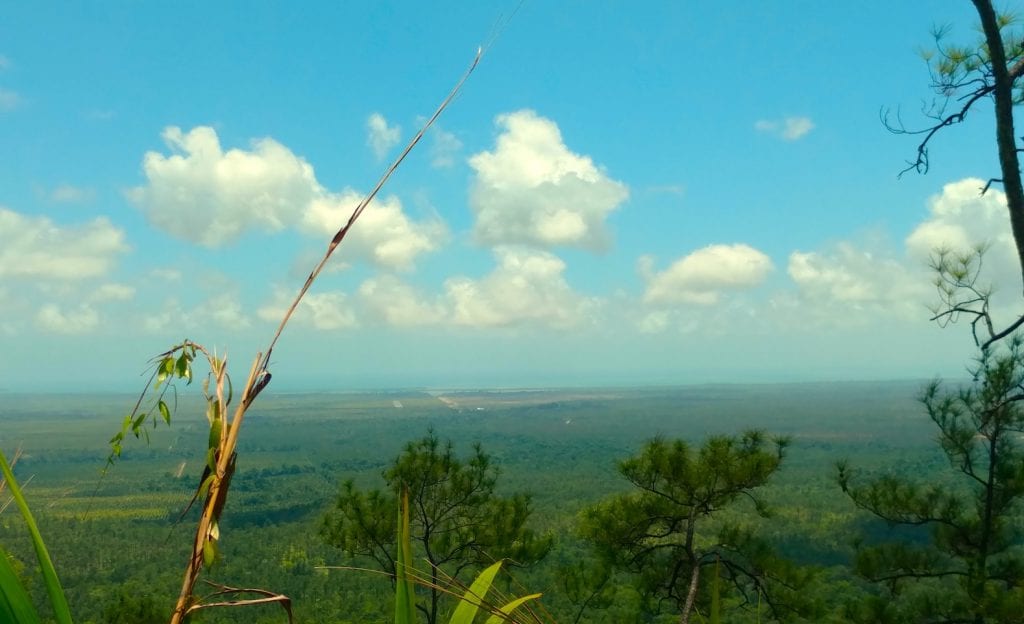 Strategically located along Belize's southern coast, this property's location benefits from public airstrips in nearby Dangriga and Placencia, plus a private airstrip just across the paved highway from the property. Miles of untouched Caribbean beach, and one of Belize's premier beach resorts is visible from this hilltop hide-away.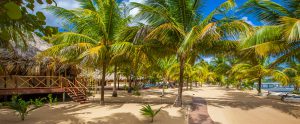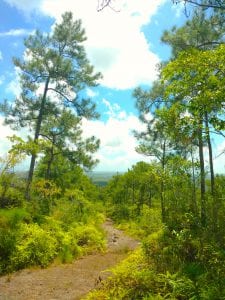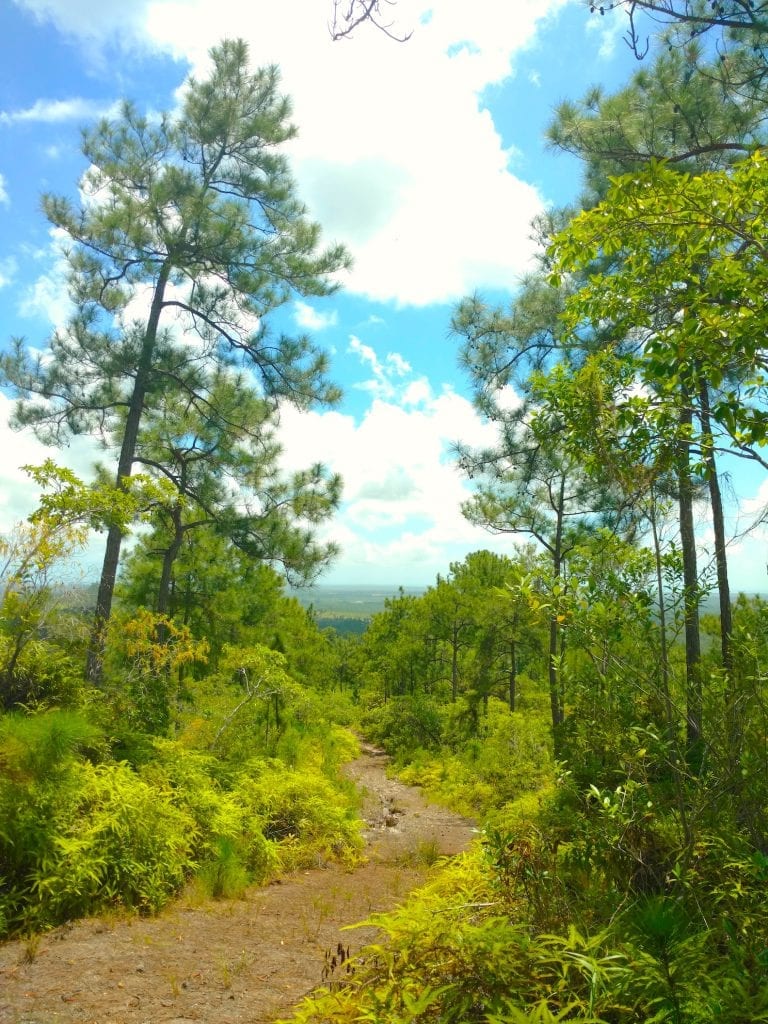 Private roads connect each section of this property. Year-round creeks flow throughout with small waterfalls. A water well is by the houses, and others can be dug in strategic locations. The property is surrounded by national and private wildlife sanctuaries. While it is in an area very suitable for fruit and citrus groves, this pristine land has never been cultivated, thus it is organic – never treated with herbicides nor pesticides.
The topography begins level, gradually rises into picturesque hills & valleys, then continues up Southern Belize's most prominent coastal mountain. Vegetation ranges from open pine ridge, riparian highlands and jungle, stands of large pines forests, and mountain rainforest.
• Panoramic Ocean Views
• Perfect for Zip-Line Adventure
• Wildlife in Wild Natural Abundance
• Two Houses on One Section of the Property
• Close Proximity to Beaches & Reef Adventure
• Mayan Archeological Parks Nearby
• Favourable Caribbean Breezes
• Absolute Privacy & Security
• Suitable for Organic Fruits & Vegetables
• Excellent Building Sites
• Water Well
• Clear Mountain Streams
• Near Airstrips & Beach Resorts 
Day Trips
This area is centrally located to take advantage of Belize's best assets. Two ancient Mayan archeological National Parks are nearby ~ Lubaantun, the ancient Mayan city where the fabled "Chrystal Skull" is said to have originated; and Nim Li Punit, famous for its large stela sculpture and where large Mayan royal pendants have been found. In addition to the adjoining Cockscomb Basin Jaguar Preserve, nearby is Mayflower Bocawina National Park with excellent hiking around waterfalls and mountain pools. Other must-see day-trips include the famous Spice Farm; reef snorkeling & diving; Caribbean sport fishing; Cacao farms, and much more.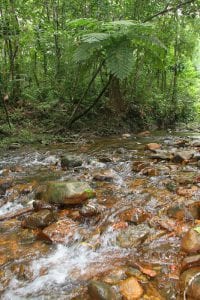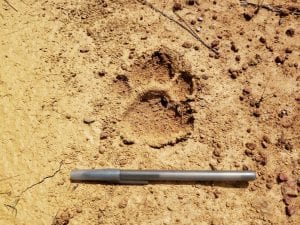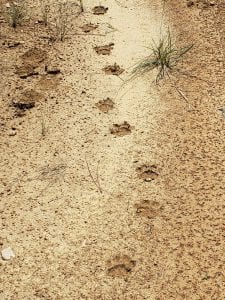 This is clear-title property ~ capable of title guarantee.
In Belize, foreigners can hold freehold title to property.
Contact us for very favourable pricing,
financing, details, and development opportunities.