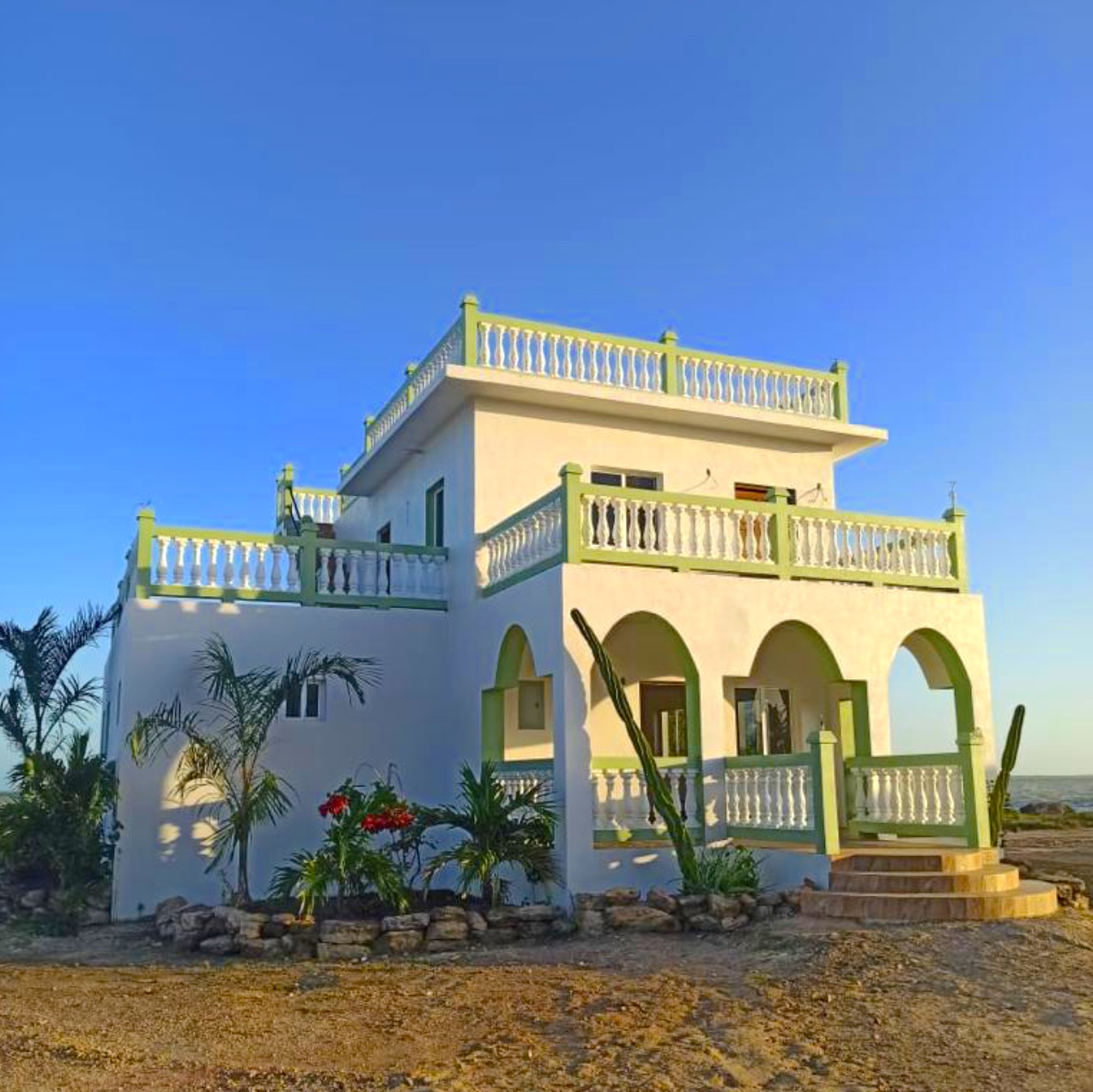 This New-Construction Beach Villa is now available, just steps from the Caribbean Sea.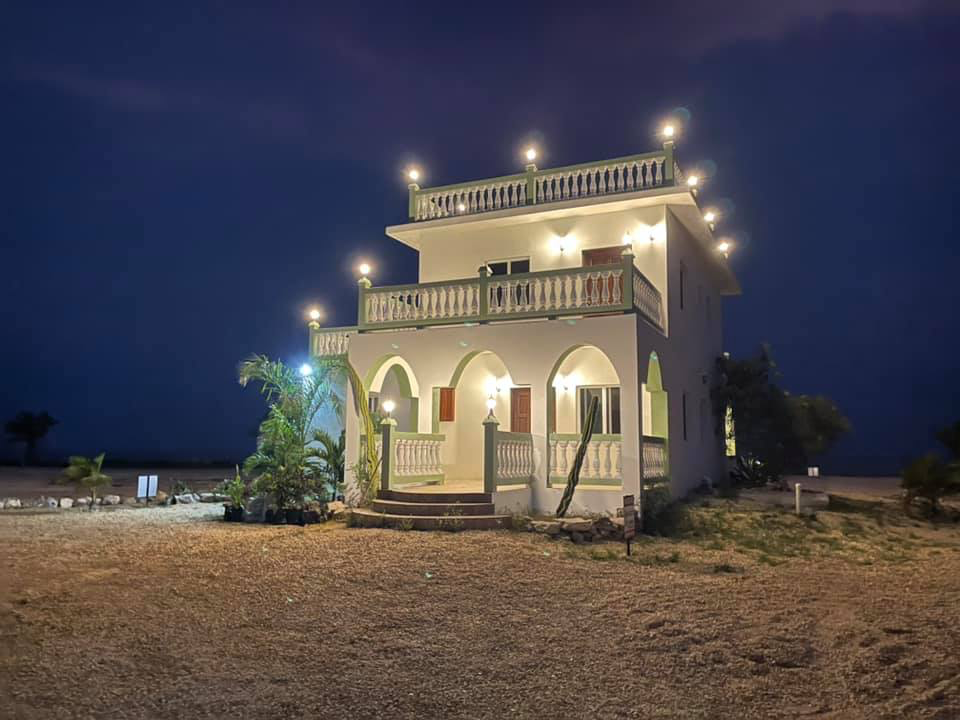 Enjoy your morning coffee with a Caribbean sunrise. Enjoy evening sunsets on the veranda. This furnished beach house has everything you need for a comfortable, relaxed lifestyle. About two miles north of Corozol town, it has great WiFi, reliable electricity, and filtered well water with reverse osmosis purification.
It is within a strong cellular coverage area, and has broadband internet access.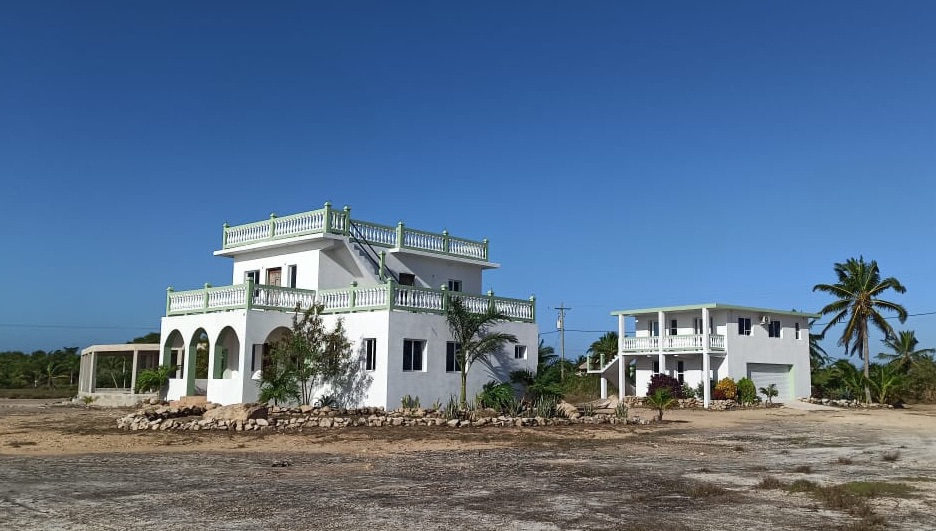 It is private, yet close to shopping in nearby Corozol, and convenient to nightlife and duty-free shopping in the popular Quintana Roo, Mexico, city of Chetumal. In this part of northern Belize, the weather is much dryer than in the humid south, and there are far less bothersome insects. The Corozol area is a popular haven for American, Canadian, and European retirees. This is a clear, freehold title property, capable of title insurance.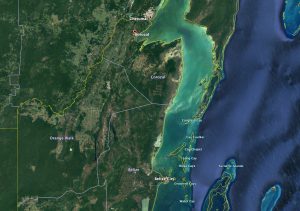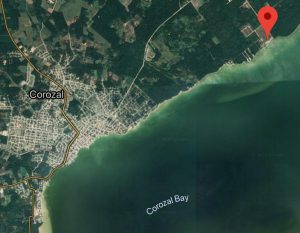 Corozol Bay is part of the Caribbean Sea. It is sheltered on the east by Ambergris Caye, and by the southern-reaches of Mexico's Yucatan peninsula. This bay and its surrounding waters are noted for excellent fishing. It would be possible to build an ocean dock here for your pleasure/ fishing boat.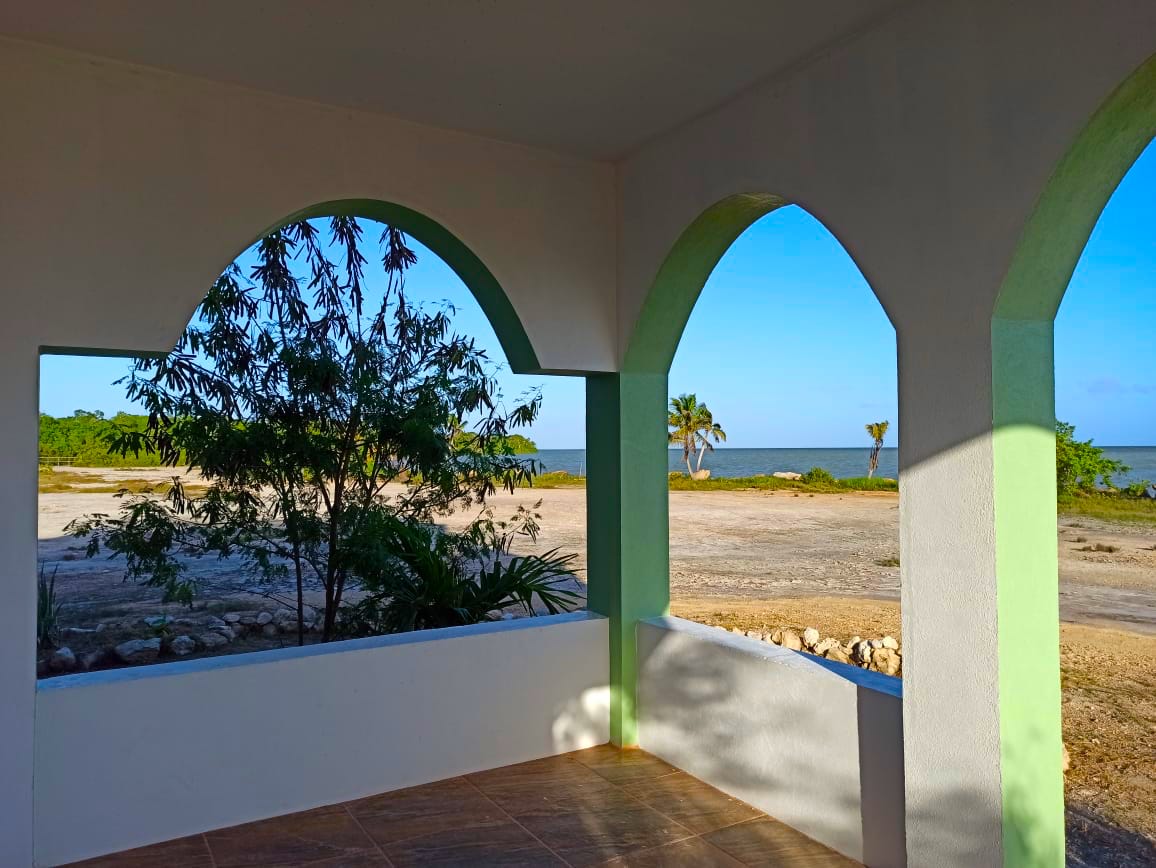 The house has 3 bedrooms and 2- 1/2 bathrooms with about 1500 sq ft inside living space. There is a front and a rear porch, 3 second-level verandas, plus a rooftop deck ~ totaling about 1800 sq ft of panoramic veranda/ porch space. The verandas and porches are finished with beautiful tile and railings. The interior is airy and bright, with custom lighting. Bathrooms and kitchen are tiled. The house & apartment are furnished with appliances, and custom-made living room & bedroom furniture. The hardwood cabinetry is magnificent.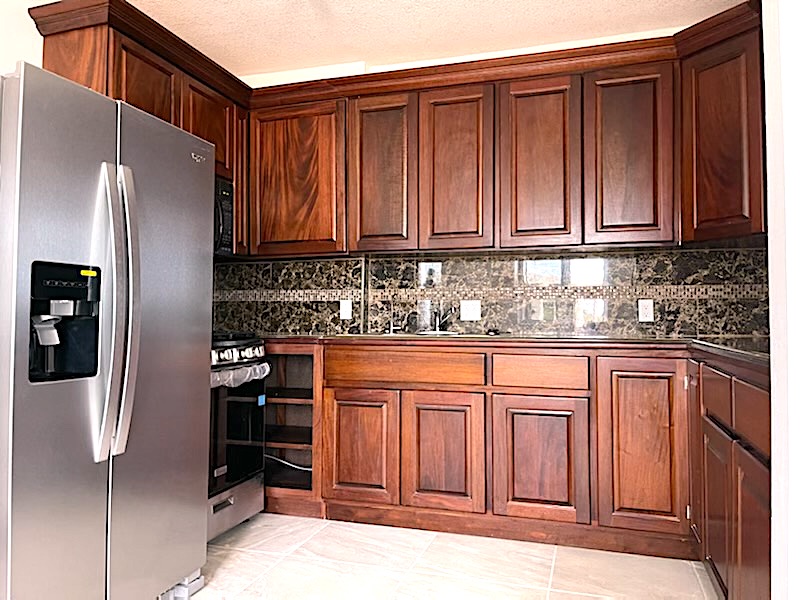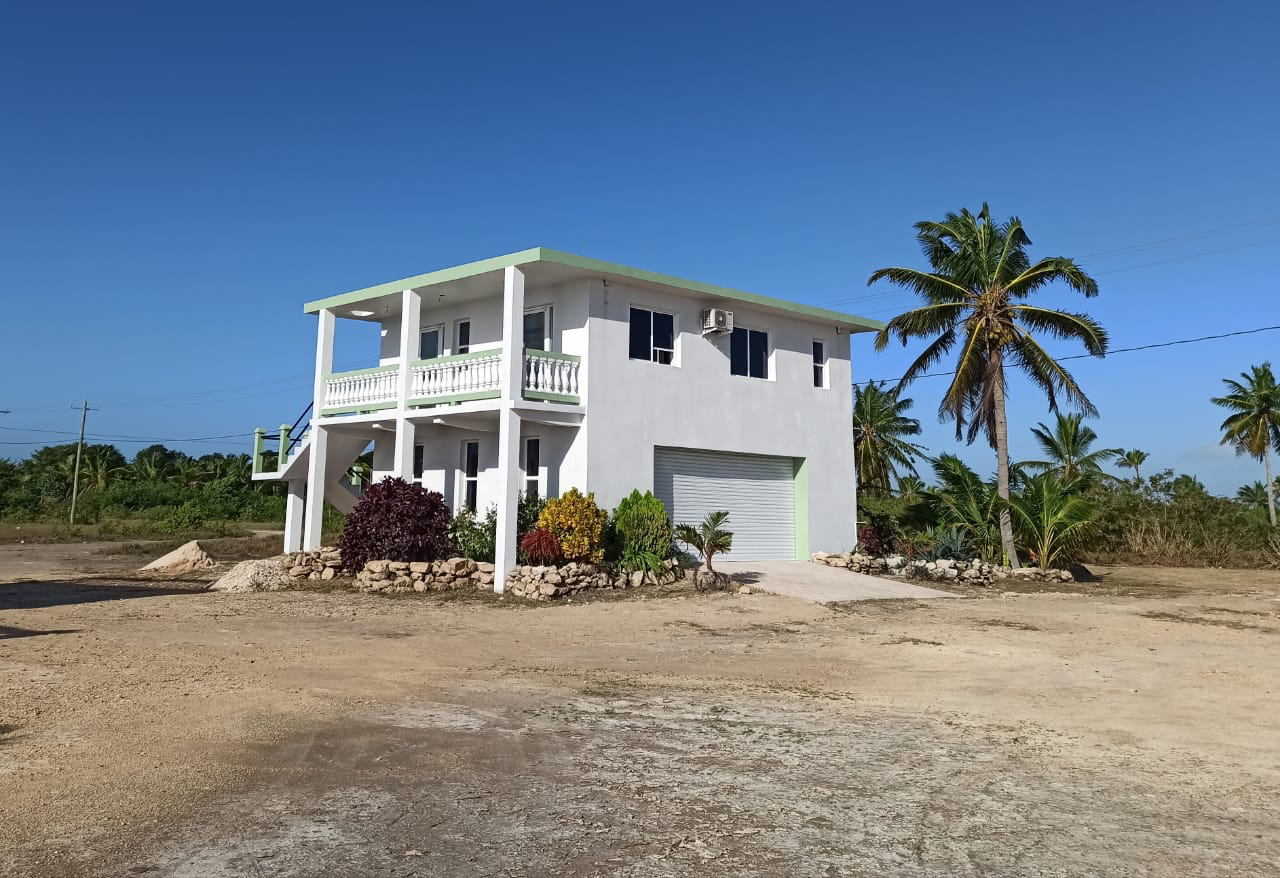 Additionally, there is a second building with a 2-car garage and spacious 27′ x 23′ studio apartment. The studio apartment has a 6′ wide veranda, plus a 6′ porch on ground level. The garage has locking doors and full electrical power for workshop capability.
$595,500
Contact us for details.
Can you come to Belize for a showing?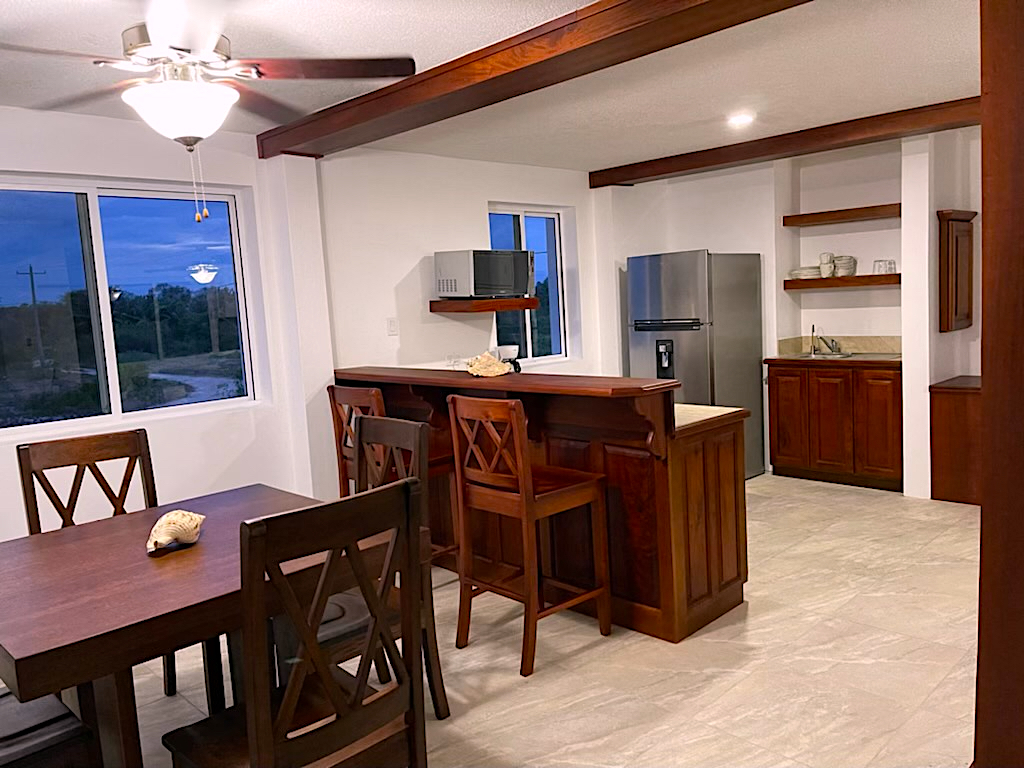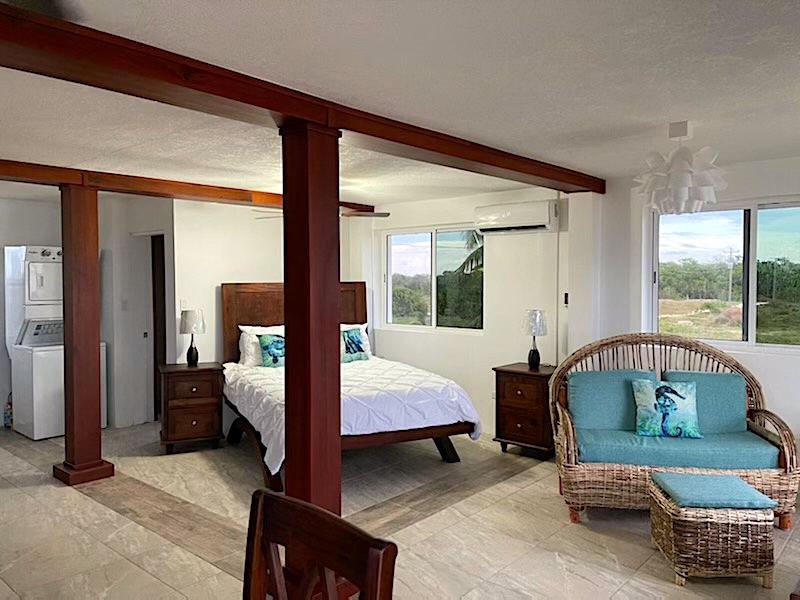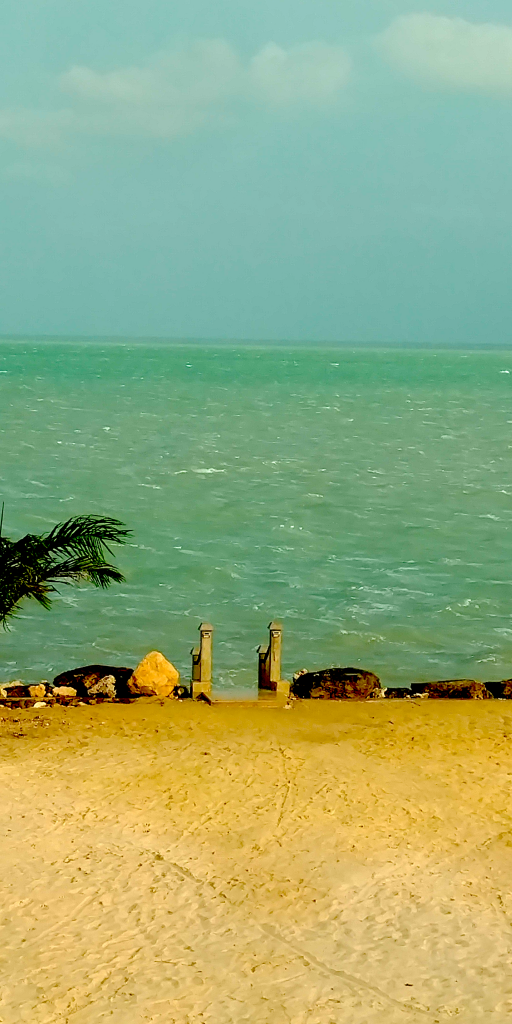 The spacious and secure garage has space for two cars, or a boat, a car, and a workshop. The apartment is above, with either a separate, outdoor entrance, or an entrance from the garage.
Shopping and restaurants are nearby in the scenic town of Corozol. Also, Chetumal, Mexico is about 10 away minutes by boat. The fishing is great.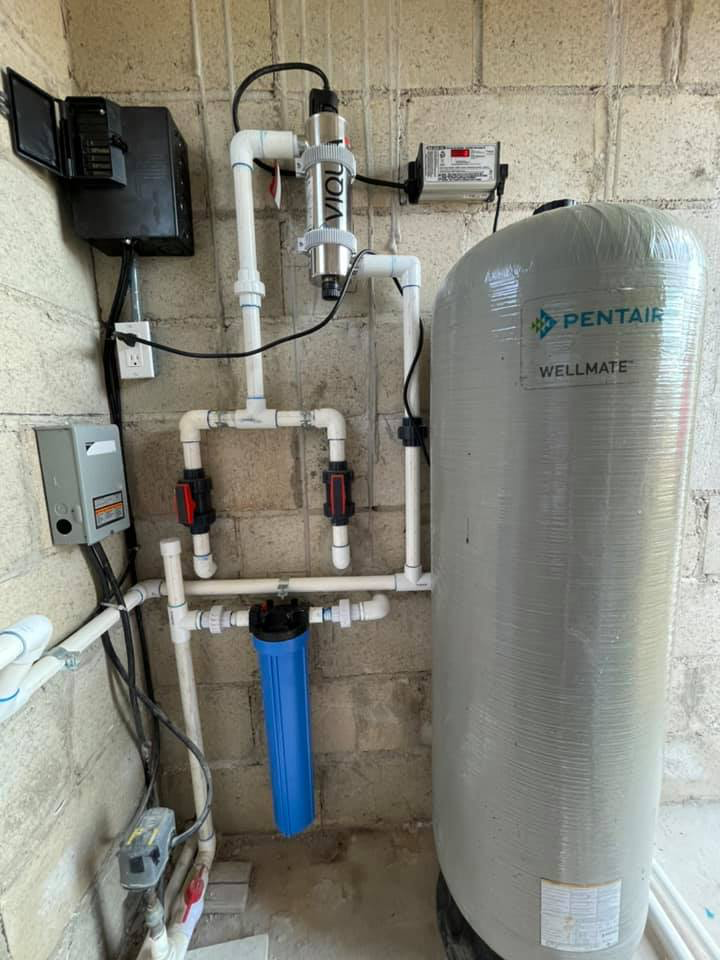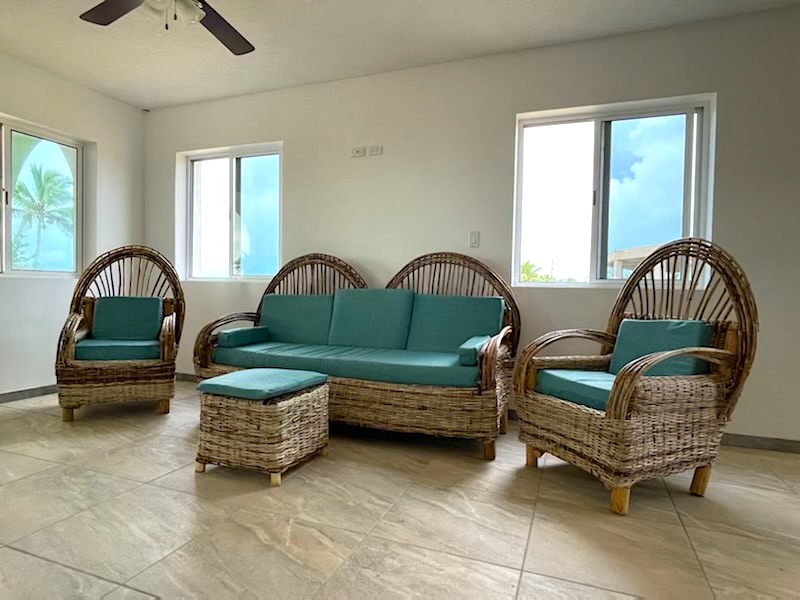 We have many more photos for you.
Email us for more info!
Belize is wide open for visitors now.
All you need is a recent negative Covid test.
Email us for details.