Butterfly Farm in Belize Mountains

100-acre Butterfly Farm & Safe Haven Estate
in Chiquibul Forest Reserve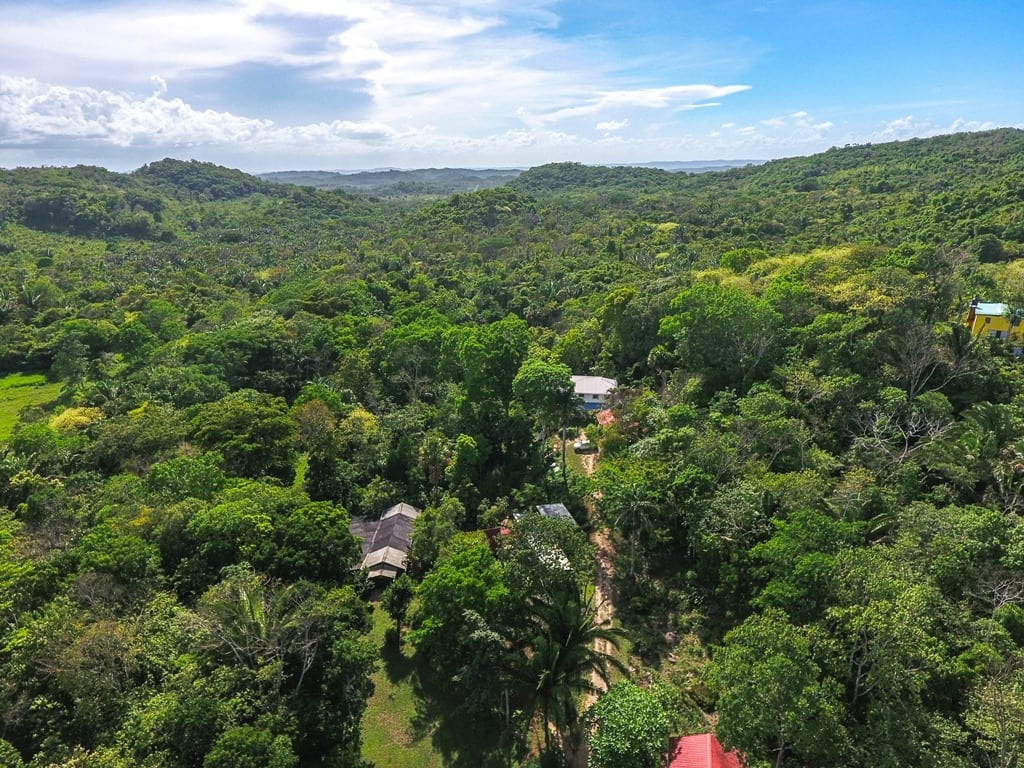 This off-grid property is well situated on Chiquibul Road, a few miles off Belize's paved Western Highway. It is a 2 hour drive from the international airport in Belize City, 17 miles from the capital city, 8 miles from beautiful San Ignacio, and within 3 miles of two villages (one with a public school). This property is perfectly suited for nature-based entrepreneurs and nature lovers.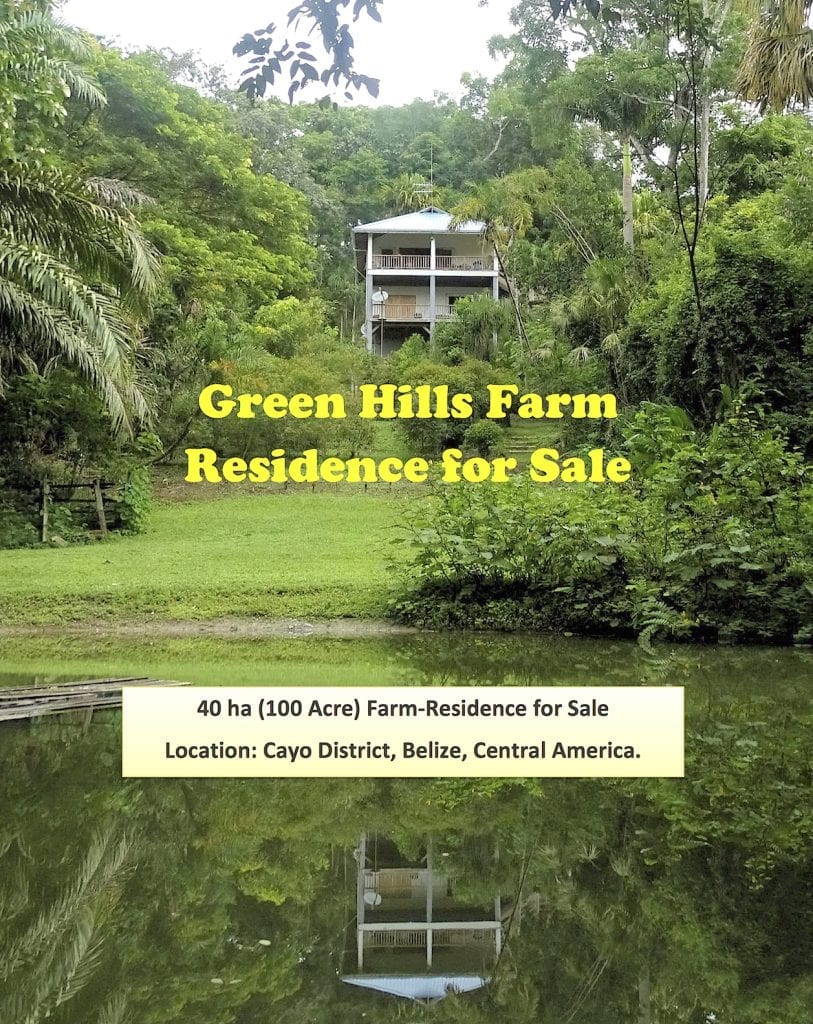 This well-known business served school groups, scientists, and tourists staying at numerous B&Bs and jungle resorts in the area, including Francis Ford Coppola's famous Blancaneaux Lodge. It is 27 miles to the famous Caracol Mayan Ruins site, one of Belize's many Mayan Ruins and National Parks.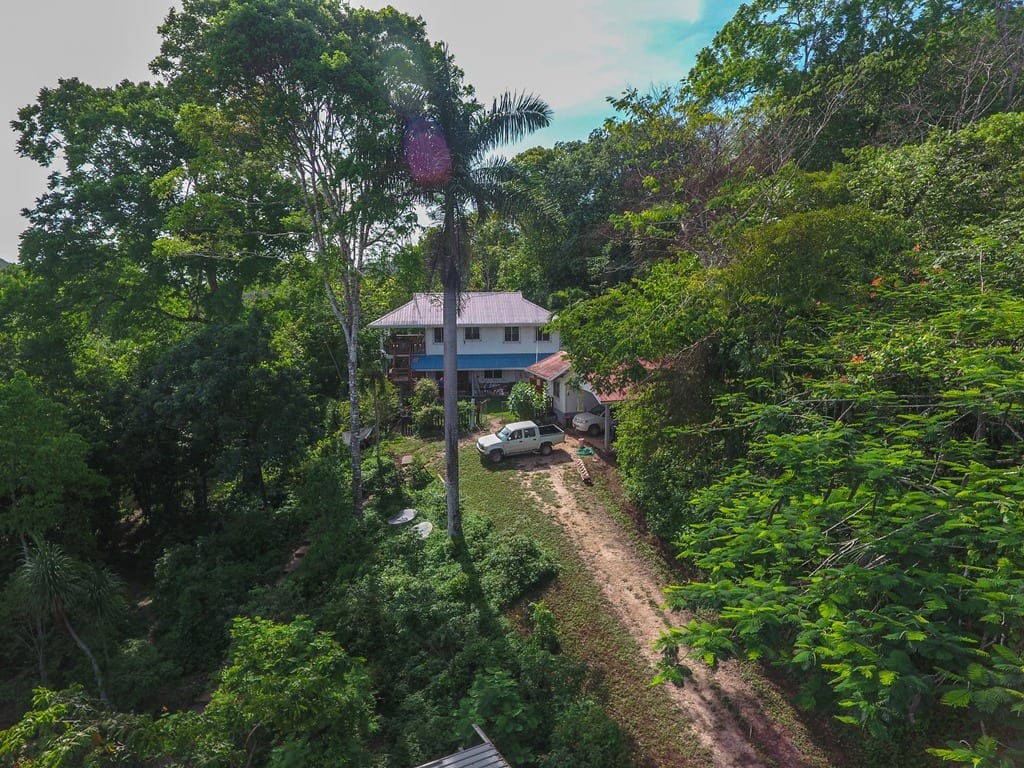 With gardens, and orchard, horse pasture, and natural jungle, this 100-acre property's high-tech, solar-powered home is 1900 sq ft, plus verandas with a spectacular panorama of the surrounding mountains and valleys. It has a 3BR, 2BA plus office main residence, plus a garage, guest house, watchman's residence, and numerous outbuildings. It has land-line telephone service and cable internet, plus DirectTV and good cellular coverage. It has 11,000 gallons of filtered rainwater storage, plus it is also served by treated water system from a village nearby. It's solar power system is modern and robust, powering the home, the business, and the watchman residence.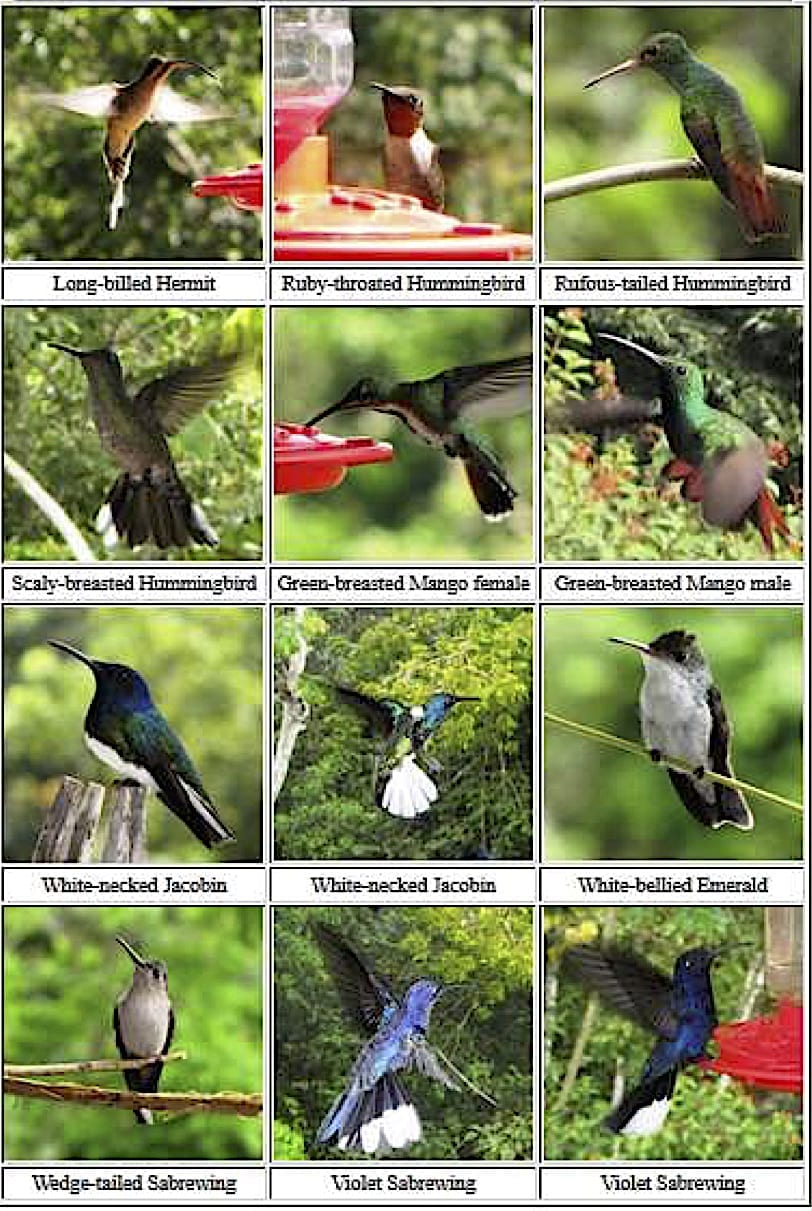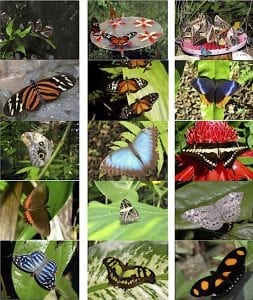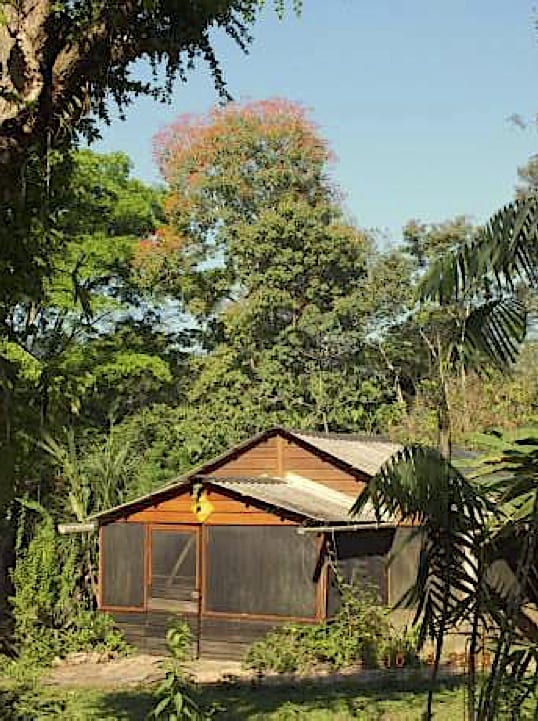 A true "safe haven", this property offers the best of both worlds: a sustainable off-grid solar power system and rainwater catchment system; plus treated water piped from the village, and land line telephone with cable internet service.
The 3,300 sq. ft. butterfly laboratory is the largest butterfly display in the country. There is additional study areas for a large array of tropical hummingbirds. It has attracted tourists, school groups, and scientists from all over Belize. One could run any kind of business from this choice property. Contact us for more details, GPS coordinates, photos and floor plans.
While the tourist aspects of the butterfly business are now closed to the public, butterfly propagation continues for specific clients. This property is being marketed on its land and infrastructure value. A buyer could continue the business, operate another business, or live privately in this incredible tropical retreat.
Priced to sell at $360,000