Belize Coastal Estate & Farm
"The most significant property offering
with Beach Resort & Agricultural Potential
anywhere in the Western Caribbean."
.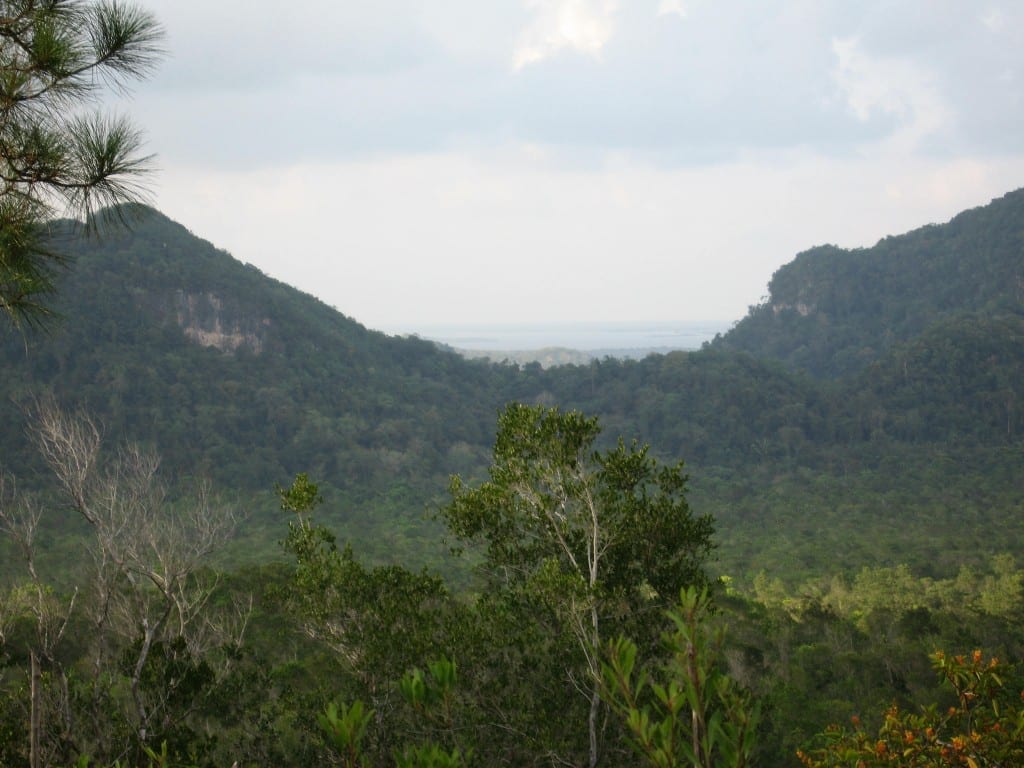 With 3+ miles of Caribbean beach, totaling 14,010 acres, this historic property features, high-sand, resort-quality beach, a high-production citrus and fruit plantation, mountaintop villas, epic beach villas, rushing mountain streams, and a paved, private airstrip. 
This estate is comprised of 5 individually-titled sections, which will be sold separately or together. It covers both sides of Belize's Coastal Road for six miles, right where this strategic highway comes closest to the sea, between Belize City & Dangriga. It stretches from the dramatic limestone hills of the Maya Mountains, several miles to the sea.  A long-established agriculture operation, this farm is currently a profitable citrus farm, and over the years it has also produced rice, vegetables, limes, oranges, grapefruit, mangos, watermelon, cucumbers and other crops. It has a 50-acre shrimp farm that is currently under lease. Its paved, licensed, airstrip by the sea is longer the Belize City's Municipal Airport. It has a partially-completed, mountaintop, eco-resort featuring fifteen mountain villas with stunning, panoramic views along Belize's wild coastline, with resort infrastructure and an approved E.I.A. for further development.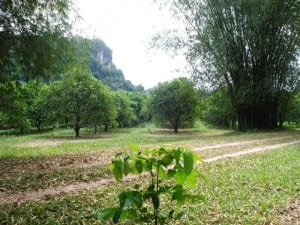 At this spot in Belize, the dramatic Maya Mountains come closest to the sea ~ and a deepwater channel brings ocean-going, deep-draft vessels closest to the mainland inside the MesoAmerican Barrier Reef. Vast, dramatic open savannas overlook the sea with some of Belize's finest untouched, high-sand Caribbean beach with prime resort-building sites; panoramic mountain views; a paved airstrip built to F.A.A. specs; profitable fruit & citrus operation; agricultural land for rice, vegetables, & cash crops; 15 mountaintop villas; a valid, government approved E.I.A. & development plan; 9 miles of gated, private roads; extensive infrastructure; whitewater streams; huge underground cavern system; world-class sport fishing; sea-access canals and marina site; protected harbour; 10 minutes by air & 80 minutes by car from the int'l. airport; 24/7 on-site security;  and Belize's famous MesoAmerican Barrier Reef begins only 8 miles offshore.

This is clear-title property, capable of title insurance. It has provided years of profit, and a wonderful Caribbean lifestyle for the current owners.
Listed below are some of the property's major assets:
• 14,010 acres
• 6 separate titled sections, available all or in part
• 2 epic beach villas on a 28 acre titled section, with 500 meters of landscaped Caribbean beach
• 3,000 ft paved, licensed airstrip, built to F.A.A. specs
• 9 miles of private, gated roads, mostly paved
• 3 miles of prime Caribbean beach
• 1 mile of frontage on the seaside Southern Lagoon ~ a protected harborage & IUCN wildlife sanctuary
• 50 acre working shrimp farm
• Infrastructure & 15 villas for partially-completed mountaintop eco-resort
• Farm manager's house
• Workers bunkhouse
• Laboratory & warehouse
• 24/7 on-site security
• 400 acres of high-production orange & grapefruit trees, professionally managed, with 2 harvests per year
• 280 acres of mature mangos
• 600 acres of laser-leveled and dyked rice fields (non producing)
• approx. 3,000 acres of additional prime citrus land, uncleared
• only 16 miles from citrus processing plant
• 10 minutes by air or 90 minutes by road or boat from the int'l airport
• Totally private, surrounded by thousands of hectares of wild national lands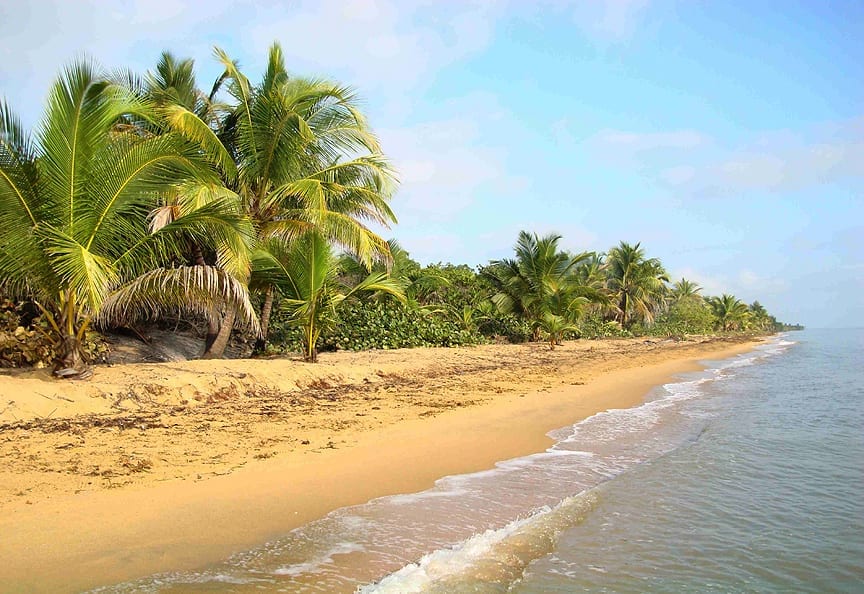 This sale includes two epic beachfront villas, sharing a 28-acre lot with 1/2 km of landscaped beach, with as private, gated road leading to the beach directly from the Coastal Highway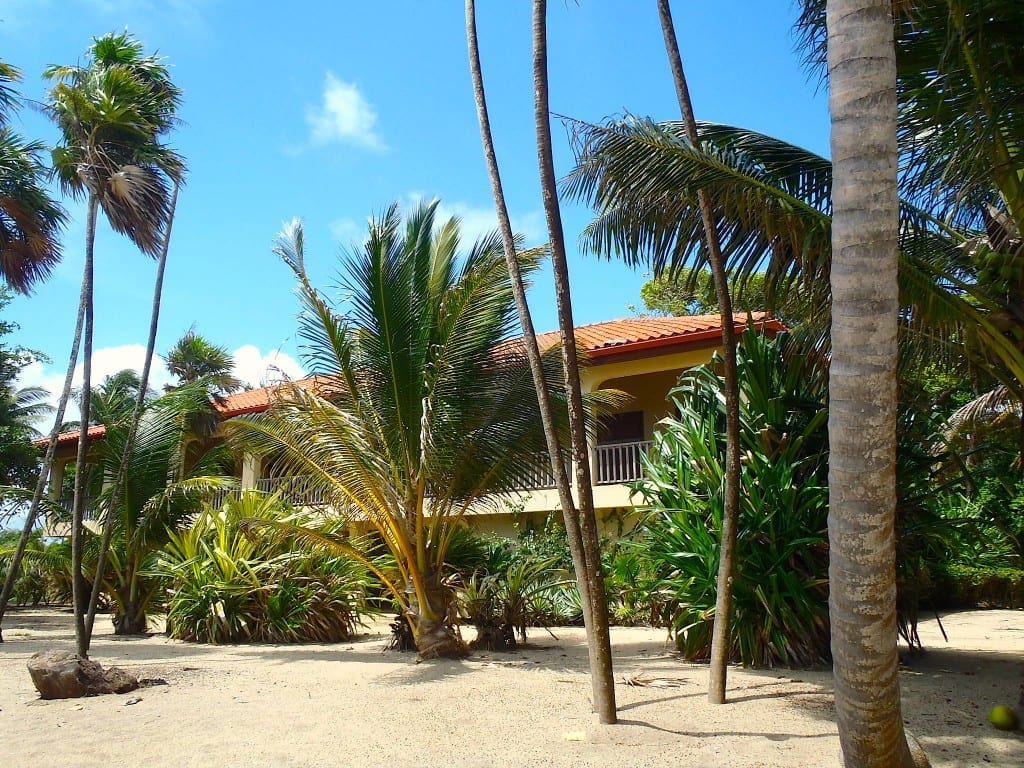 The price has recently been reduced, as the owners are serious about selling.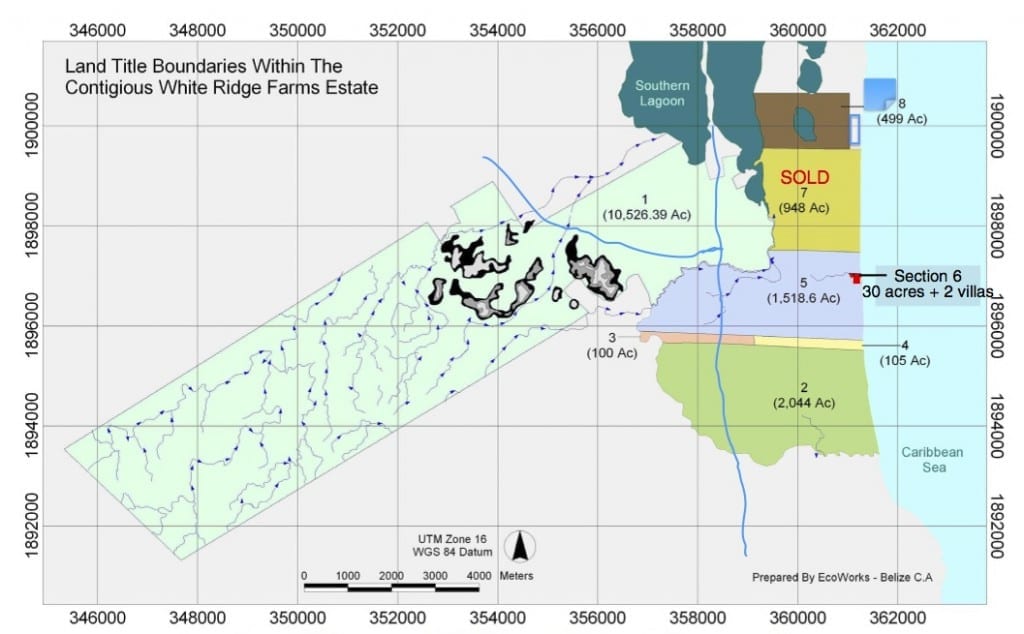 Titled as 7 separate but contiguous sections – available all or separately.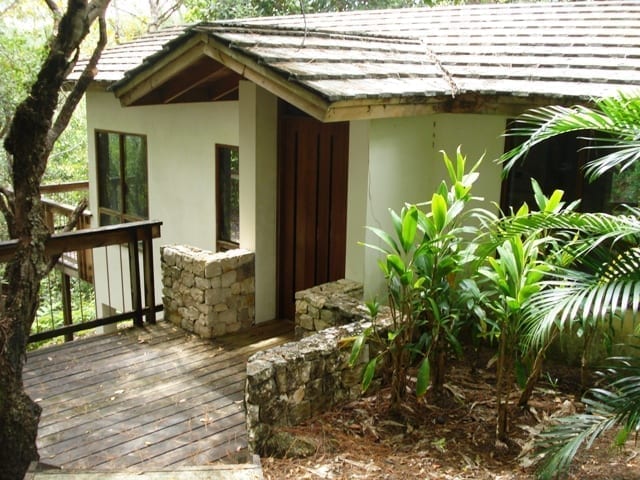 Far up on top, there are 15 mountaintop villas, overlooking everything.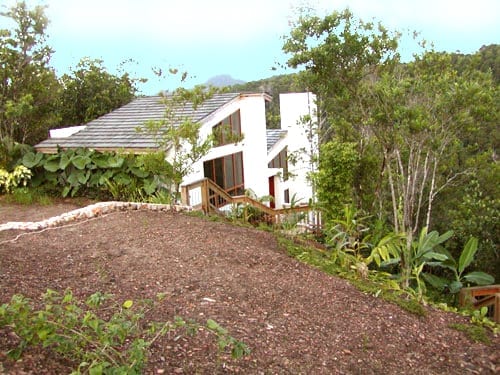 This property is a profitable agricultural operation, with resort-quality beaches and primeval forest, located in a strategic area that will be the heart of Belize's growth in the 21st century.
Contact us for details, pricing, GPS coordinates & maps – and to schedule a private showing.