Wineberry House on the Water's Edge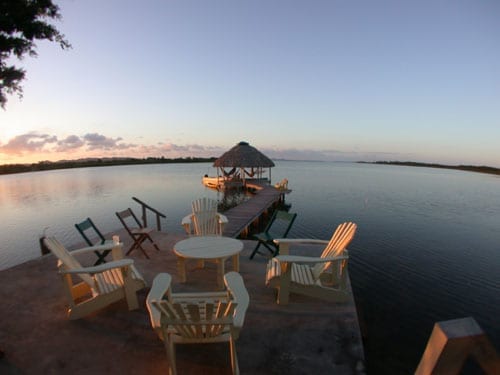 This lovely, light and airy cottage is right on the water's edge with commanding views of the exotic, seaside Southern Lagoon & the Maya Mountains.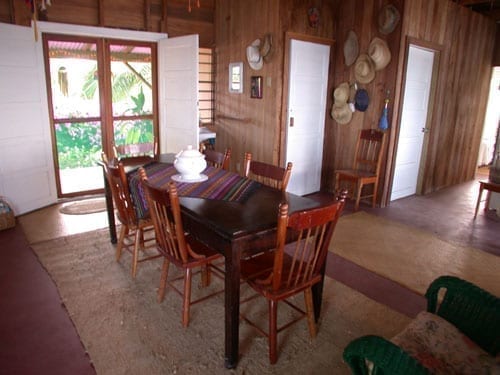 The Wineberry House shares a private, gated peninsula with 3 other homes and a full-time watchman, with beautifully landscaped grounds and towering palms, flowering bushes & fruit trees. It has reliable, on-grid electricity and treated municipal water. It has an enclosed veranda overlooking its 120-ft pier and palapa; a covered entry porch; a nice kitchen with plenty of windows & counter space; living and dining area with beautiful native woodwork; and 3 spacious bedrooms each with private baths and private entry. Solidly built to withstand tropical weather, this is a secluded vacation paradise in the lush Manatee/ Southern Lagoon area, in coastal Belize's most pristine and beautiful area.
Near the picturesque fishing village of Gales Point; directly accessible to the Caribbean Sea by boat, and to the Coastal Road by vehicle.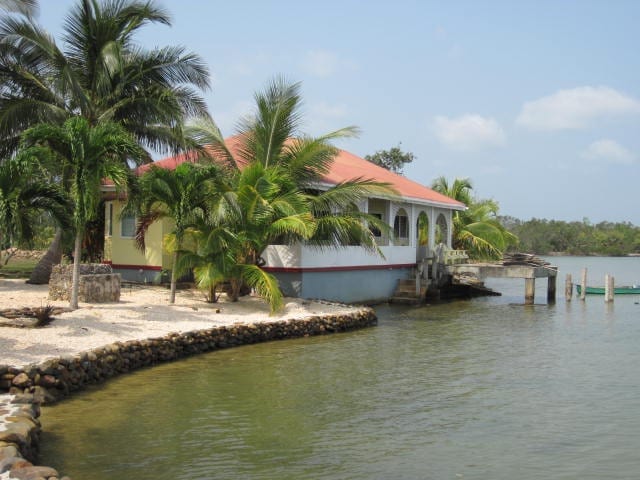 The Wineberry House has been sold, but please contact us for rental information.