Hennings Point Villa

This Spacious Waterfront Home on a Private Peninsula in Coastal Belize is SOLD.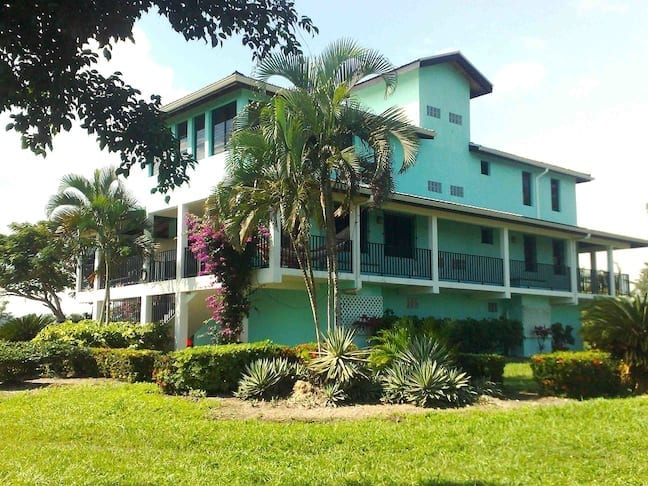 Set on a secure, gated peninsula, in a spectacular seaside lagoon, this classic waterfront villa has easy Caribbean boat access, and is protected from the weather by a narrow isthmus. Built to last, it is built to provide its owner an unparalleled Caribbean lifestyle.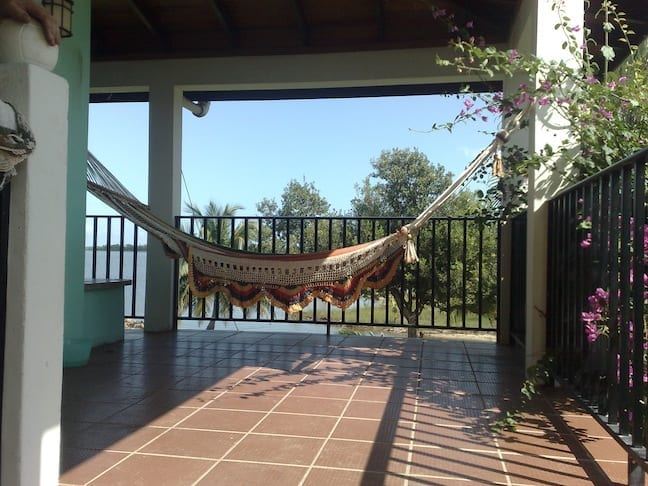 SOLD: This craftsman-built home has 3 large bedrooms; 4 bathrooms; a large, modern kitchen; a 4th-floor observation deck; ground floor storage, garage and workshop, full-time security, fruit & hardwoods, and sweeping vistas of the Maya Mountains and the exotic Southern Lagoon. This is an excellent example of a lost art – the spacious, 'old school' beach home – thoughtfully designed for its environment; quality built and appointed; and perfectly placed in a Caribbean setting with commanding views ~ ideal for private relaxation & epic entertaining.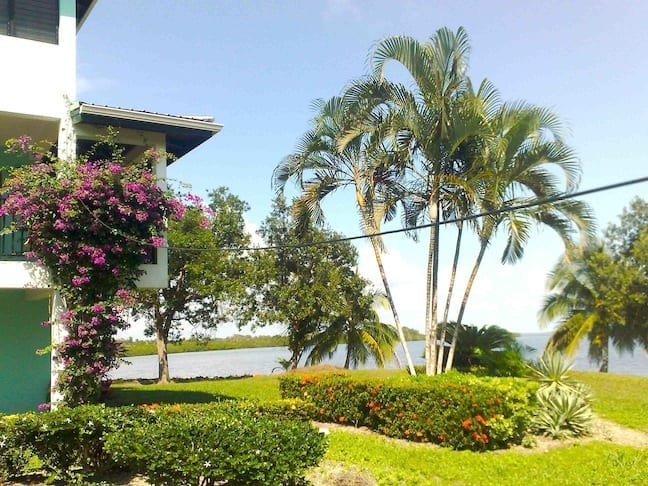 This villa is set in the midst of a pristine estuary famous for world-class sport fishing ~ tarpon, barracuda, snook, permit, jack, snapper & grouper! It is surrounded by thousands of hectares of pristine, national lands, in wild natural abundance. Islands of the famous MesoAmerican Barrier Reef begin only 8 miles offshore. National Geographic Adventure Magazine wrote that this reef has "the best reef diving in the world", and the Discovery Channel featured this location in a recent TV special about tagging wild Manatee.  The Caribbean Sea – 1 mile away as the crow flies – is only 2 miles away by boat, through the wild and scenic Manatee Bar River.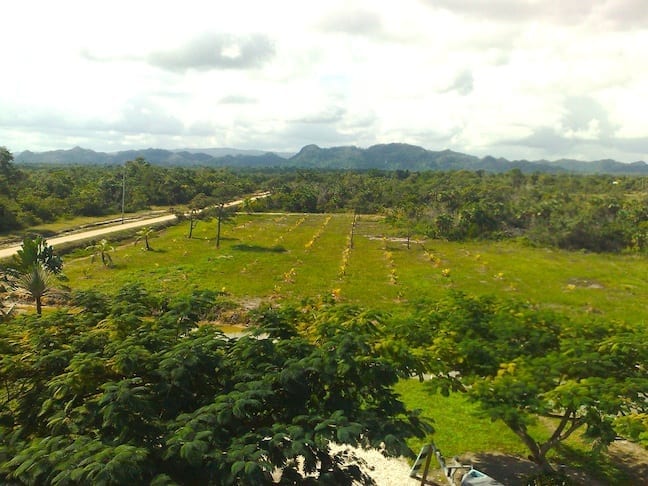 The property is situated on one acre, and built on four levels of reinforced concrete, tile, and fine Belizean hardwood, with high vaulted ceilings, and wide stairwells. It has expansive verandas overlooking the seaside lagoon and the exotic Maya Mountains; it is surrounded by hardwoods, flowering trees, fruit trees, and lush landscaping. It is accessible by road via a private, gated, half-mile, all-weather access road off Belize's Coastal Road. It is only 90 minutes from the international airport by vehicle or boat. This home shares an on-site watchman with 3 other homes on this private peninsula.
With almost 4,600 sq ft, (427 sq meters) this house has on-grid electricity and treated water, a huge rainwater-catchment cisterns, and is within cell-phone & WiFi coverage. Built to withstand hurricane-force winds, its roof was replaced in 2011 by unitized steel tile. This location was carefully chosen to benefit from gentle Caribbean breezes. There are 4 other private homes sharing Hennings Point, a beautifully-landscaped, private, secure, 10-acre peninsula, set in Belize's most beautiful and least-populous area, right where the Maya Mountains come closest to the sea.
The surrounding Southern Lagoon is designated as an IUCN Category IV Habitat/ Species Protected Area, the same designation applied to the Galápagos in Ecuador, or most National Parks in the USA. This Protected Area is home to the largest population of West Indian Manatee in North or Central America or the Caribbean Basin, and its surrounding beaches include some of the most important nesting grounds for the endangered Hawksbill Turtle in the western Caribbean Sea.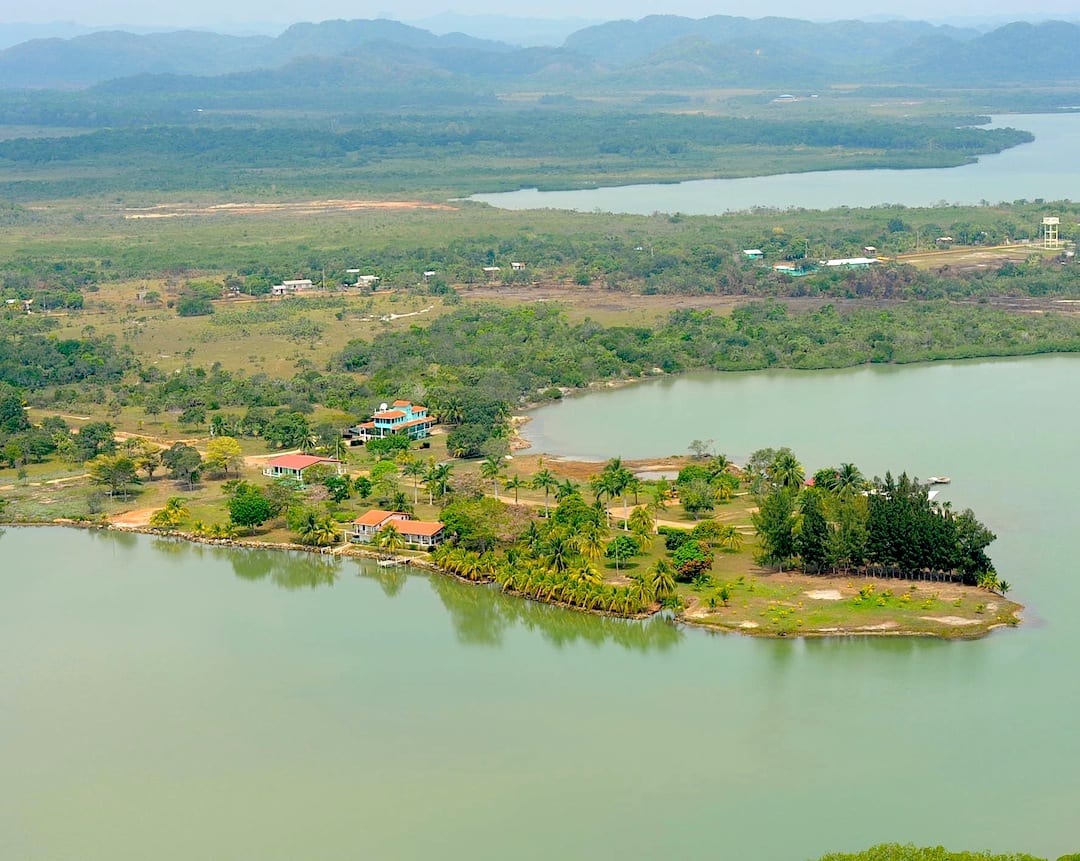 Contact us for more information, GPS coordinates, maps, and photos. If you would like to schedule a visit, we can pick you up at the airport (airport code "BZE").
SOLD by InTheTropics Network Ltd.
You don't want to know how good of a deal you missed!