Back-Country Luxury Fishing & Adventure Lodge

Back-Country Luxury Fishing & Adventure Lodge
Deep within a Central American wilderness exists a vast, pristine, estuary fed by seven jungle rivers, and opening into the Caribbean Sea. This property is currently UNDER CONTRACT for SALE.
A group of sports people dedicated to environmental, social, and financial sustainability created a back-country fishing/ adventure resort on 910-acres in coastal Belize, part of a collection of far-flung resorts stretching from Mongolia to Vanuatu. This endeavor will provide its guests a truly memorable experience in one of our planet's unique last frontiers.
Surrounded by coastal savanna and the exotic Maya Mountains to the south, west and north, and the Caribbean's MesoAmerican Reef to the east, this property is little more than an hour away from the international airport. But it is totally secluded and secure, set within thousands of hectares of wild natural lands – with the only human habitation for miles in any direction being a tiny fishing village with an amazing musical heritage.
Some resorts talk about their future goals of becoming carbon-neutral – this property is totally off-grid, right now!  With a robust, computerized, state-of-technology solar & wind power system, operating in full air-conditioned comfort, with a well-equipped kitchen, laundry, and workshop – all power & lights & water comes from the sky!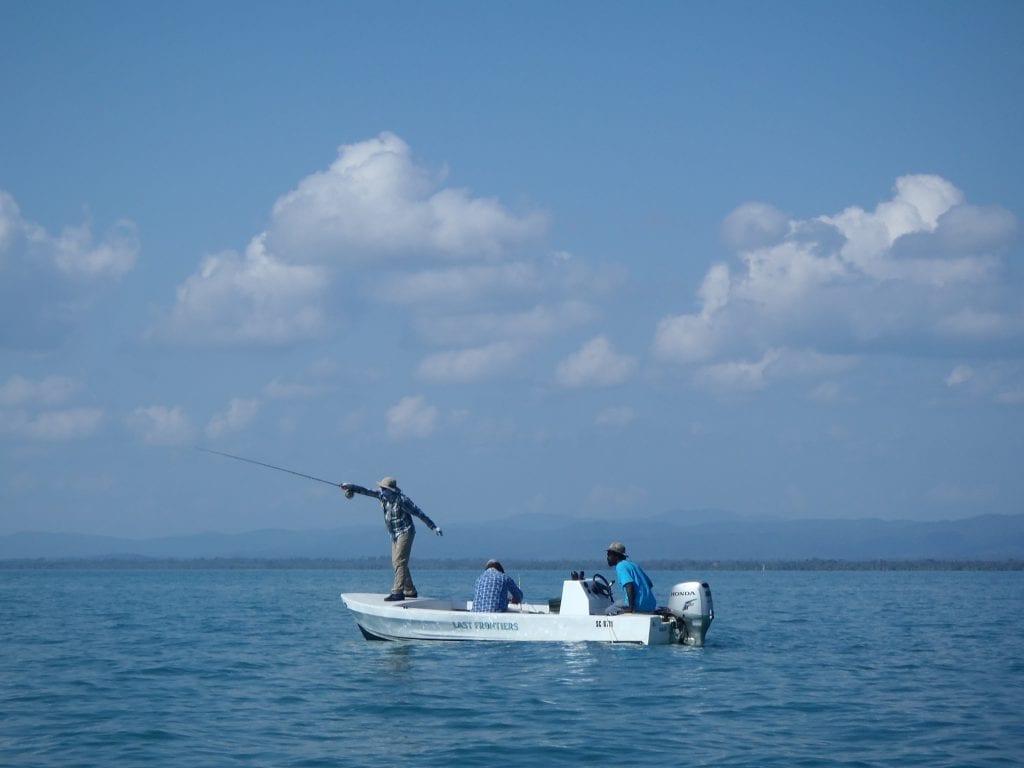 This property consists of 2-1/2 miles of gated, paved roads; off-grid luxury accommodations; luxury swimming pool; seaside lagoon frontage; Coastal Road frontage; 24/7 security, and existing infrastructure to support an adventure resort featuring these activities: world-class fishing (reef, lagoon & freshwater), jungle hiking, mountain biking, reef snorkeling, ocean swimming, cave exploration, bird watching, sea turtle monitoring, potential jaguar sightings – and music & cultural experience that only Belize can offer. Soon the property will embark into Phase II, with residential developments, pools, and an ocean marina.
This property is now under contract for sale. Contact InTheTropics Network for similar investment-grade, "rare air" properties.