Blue Heron Caye

Blue Heron Caye, a beautiful island within a pristine seaside lagoon.
This picturesque, 9 acre island is within Belize's exotic Southern Lagoon – a pristine, 9,100-acre seaside estuary noted for world-class sport fishing. Blue Heron Caye is protected from hurricane by a narrow isthmus, and is only 2 miles by boat from the Caribbean Sea, via the Manatee Bar River. It is 2 miles by boat from Gales Point Village. A gravel road coming from the Coastal Road to a beachhead on the lagoon's western shore offers the closest road access, less than 1/2 mile away from the island. It is also easily accessible from the public docks in nearby Gales Point Village. The Southern Lagoon area is a vast estuary system fed by seven jungle rivers, ringed with rugged karst hills, with amazing bio-divirsity.
Direct Caribbean Boat Access
The most spectacular way to reach Blue Heron Caye is a 70-minute boat ride from a marina near the international airport, an incredible jungle river ride, through the Audubon Bird Sanctuary of the scenic Northern Lagoon, and into this pristine wilderness. You will see huge flocks of white ibis; colorful parrots & aracari; crocodiles; monkeys; and tracks of the 5 wild cat species who call this region home.
At this spot of Belize, the exotic Maya Mountains come closest to the sea, giving Blue Heron Caye a dramatic backdrop. In the clear waters surrounding this high-sand island, we regularly catch tarpon, permit, snook, jack, barracuda, and other sport fish. In fact, fishermen from around the world come to this area for its legendary fishing and adventure. Schools of stingrays can be seen cruising the flats; North & Central America's largest population of Antillean Manatee lives here and scientists from around the world come here to study them. It is surrounded by thousands of hectares of wild national lands; tropical birds abound, and species of butterflies can be found here and nowhere else on earth.
Good Building Sites: Protected From Weather
This undeveloped, forested island has hard sand beaches, good elevation, hardwood trees with a variety of wild orchids and bromeliads. This island is not characterized by low mangrove swap, as is often found in many coastal areas and cayes. There are several nice, elevated building sites, and the island has good boat access with clear surrounding water 3 to 5 ft deep, with deeper channels.
We can assist with recommendations of solar power providers and reliable builders to create a perfect Caribbean jungle hide-a-way for you.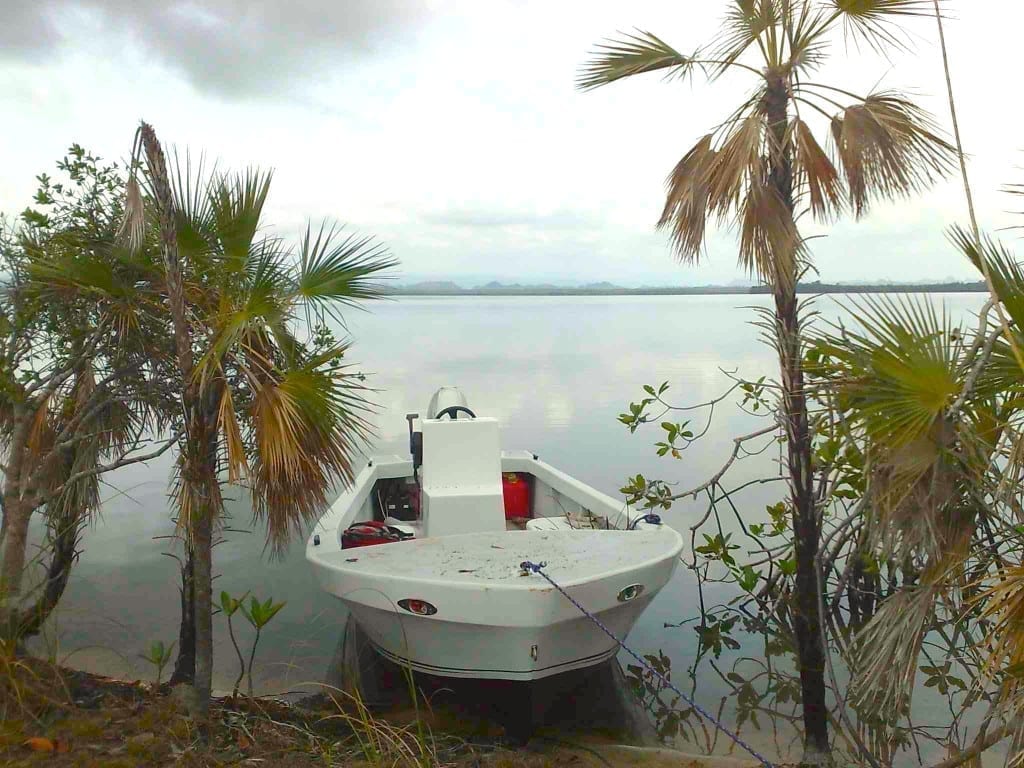 Contact us for GPS coordinates, details and photos.
Asking price for this choice island is $155,000