Ambergris Caye Condo Hotel

Beach Hotel For Sale in San Pedro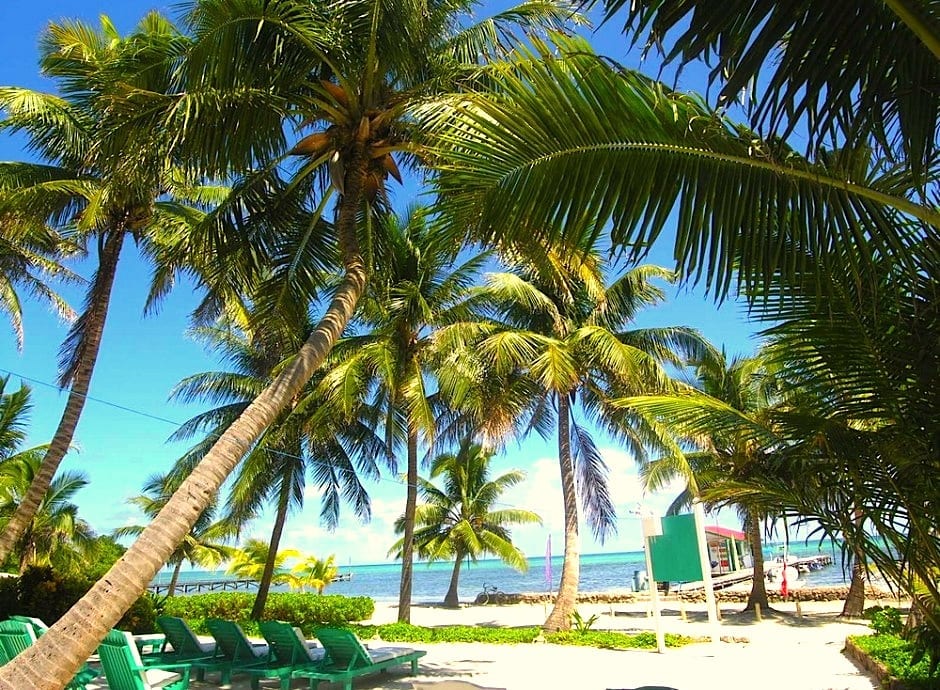 SOLD! This 15-unit condo hotel is right ON the beach of Belize's most popular coral reef island. Located on the quiet north side of San Pedro town, the laid-back beach resort town on Ambergris Caye, it is walking distance from excellent restaurants and conveniences. It is near the bridge leading to the Road North. It has a paved main street at its rear, and in front is a sand road, a white sand beach ~ and the crystal-blue Caribbean Sea. This is an established resort, with a beautiful swimming pool, 12 beach-front condo units, 3 spacious owner's / manager's suites, an office, laundry, storage, and lobby. Solidly built of stuccoed cement in three stories, there are 3 buildings plus the laundry/office building. From the roof-top veranda, you have spectacular views of both sides of this coral reef island.
The property includes a profitable dive shop on a substantial pier. Comprised of 3 lots, the condos are each separately titled, as required for Timeshare marketing. This is a turn-key, fully-operating business, staffed and fully-equipped with everything needed for day-to-day operations. Built about 20 years ago, it has been well maintained with renovations done within the past 5 years. Recently appraised at over $3million, just the property this resort sits on is worth the asking price. The condos average 540 sq ft, plus porches and verandas. Contact InTheTropics for more details.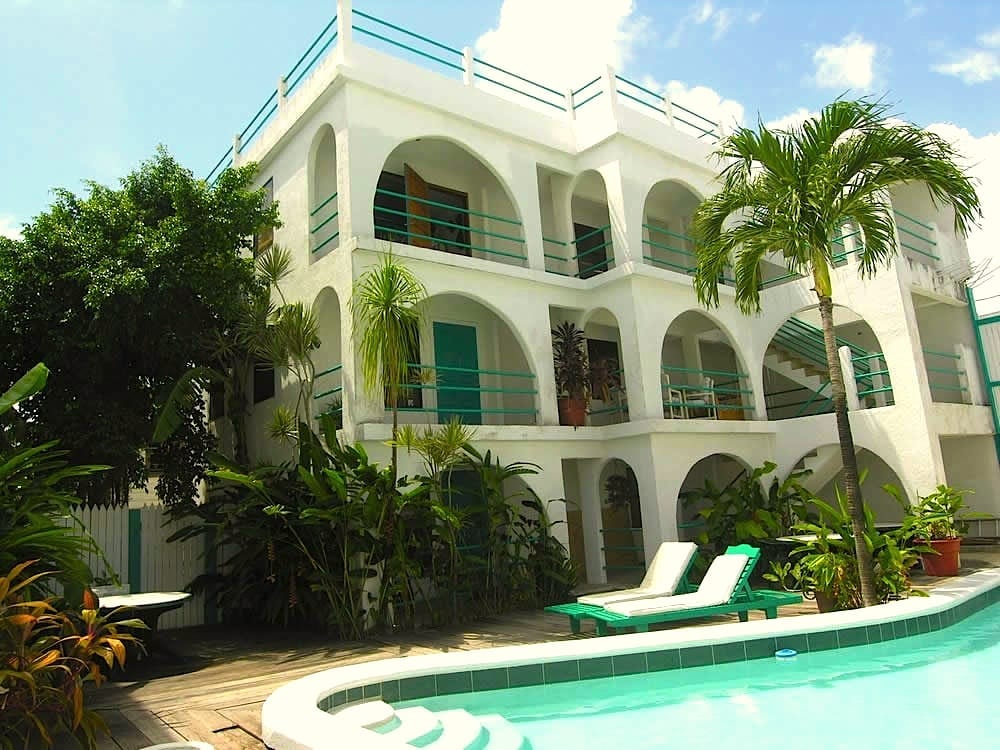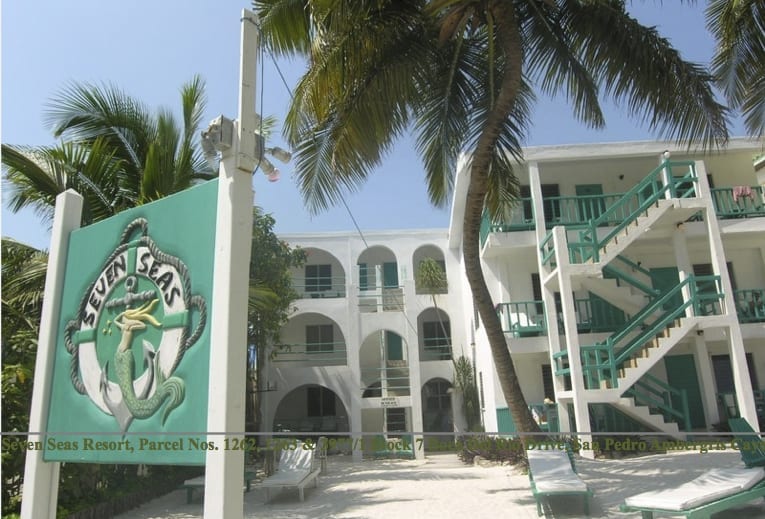 "IBC "
This resort business, its buildings, and the land, are owned by a "grandfathered" IBC, or "International Business Company". With the IBC being established prior to 1995 ("grandfathered"), it carries with it some beneficial  tax and business advantages. If you are unfamiliar with IBCs, especially with the difference between an IBC established now versus a grandfathered IBC, contact us. Different countries have different laws regarding reporting of IBCs and their assets, so it is advisable to check with a qualified accountant and attorney in your home country regarding how these benefits work in your situation.
Ambergris Caye
Ambergris Caye is Belize's largest island ~ its coral-reef jewel. It is easy to reach from Belize City by water taxi and by air. It is famous for white-sand Caribbean beaches, snorkeling, scuba diving, sport fishing and myriad water sports. Off Belize's eastern shore, the MesoAmerican Barrier Reef features famed snorkeling and dive sites like the nearby Hol Chan Marine Reserve, with an abundance of sea life and some of our planet's most vibrant coral reefs. The town of San Pedro is the island's gateway and a center for sailing, reef exploration, fine dining, and night life. This property is on a sand road just north of San Pedro's hustle-and-bustle. From its beach chairs, you can see the surf break on the barrier reef, just offshore.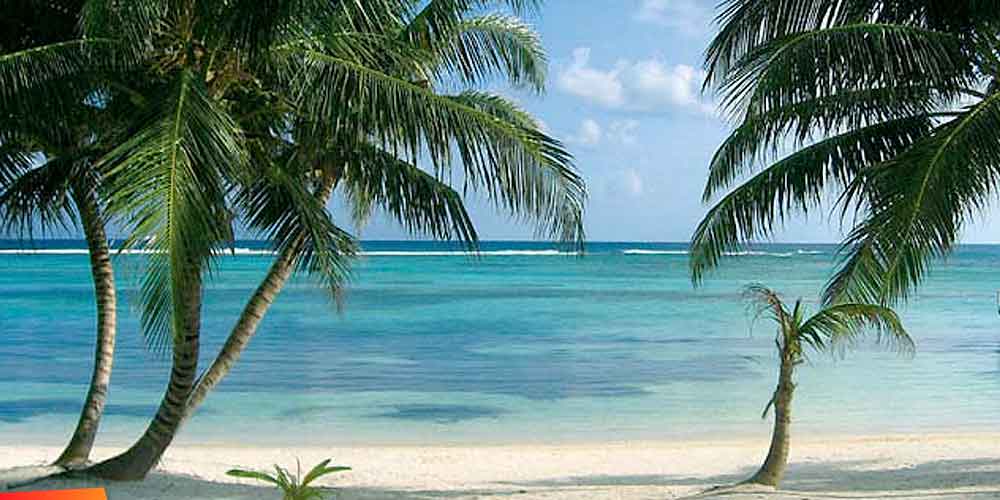 This, like out other properties, is a clear-title property, capable of title insurance. 
 SOLD!
Contact us to find out about some of our other beach resorts.