400 Acre Farm

This profitable, productive farm currently yields 2 excellent harvests per year of row-crops. The acreage is currently rented to a local farmer who rotates corn, beans, peas, and edible beans on about 220 of the acres, and pays twice yearly. Much of it is rich bottom land with high-bank frontage for 1 mile along the scenic Roaring Creek. There is excellent drainage, ample rainfall, and a holding pond set up for irrigation. The back 180 acres are totally cleared and perfect for grazing or tree farming ~ including coconut, teak, tropical fruit, and citrus. This is relatively flat, slightly rolling land within Belize's mountainous Cayo District, with panoramic views of the surrounding Maya Mountains.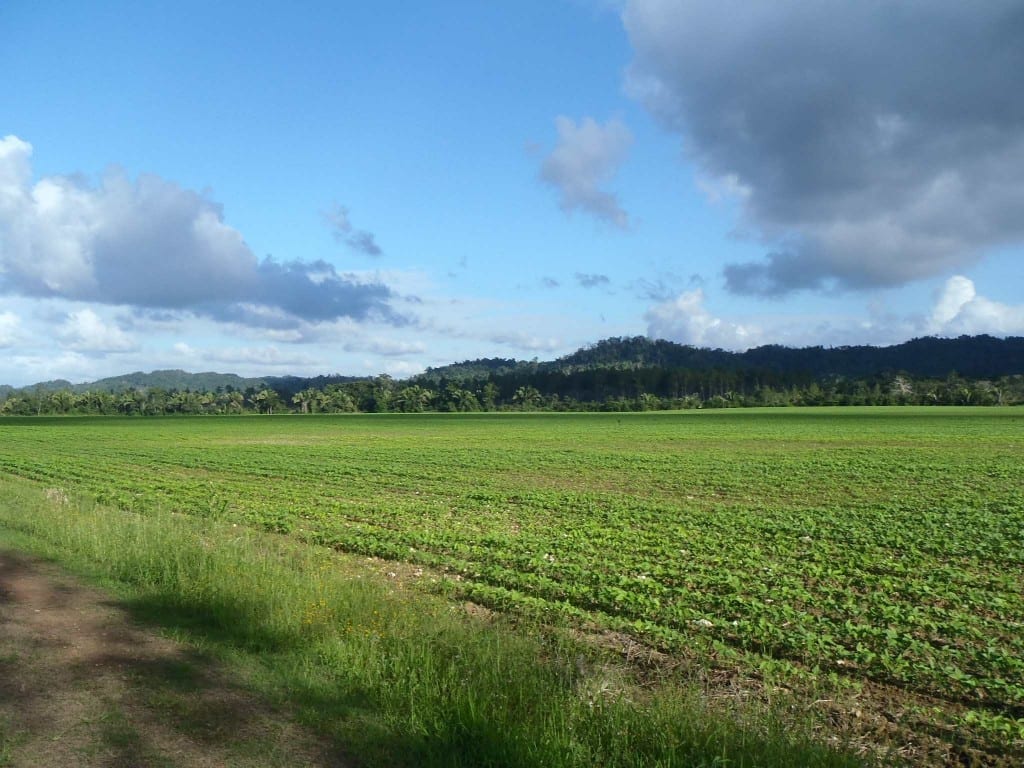 This farm is strategically located on a solid, all-weather gravel road, 4 miles from the paved Western Highway. It is only 5 miles from Belize's newest grain processing center (currently under construction), and relatively close to Spanish Lookout and Belmopan. This fertile farm is surrounded by some of Belize finest citrus and teak farms. It is close to the famous archeological site, Actun Tunichil Muknal (Mayan Cave of the Crystal Sepulchre), and is near the vast, pristine Tapir Mountain Reserve.
Most of the farm's buildings have been removed, except for an open-air, thatch-roof barn. The fences (pictured) have been removed. There are several excellent building sites, two ponds, smaller streams, a small gravel quarry (for road building & maintenance), and a stand of mature, native pine trees growing on about 15 acres in the upland section.
This farm is currently bringing in a steady cash flow, and there is much more production possible. One could profit from this investment agricultural property as-is, or it could serve as the perfect farm estate because it has great locations for houses, barns and a nursery. It is private, yet is on a good road, not far from shopping, schools, and Belize's capital city, Belmopan.
Below-market asking price is $1,660 per acre.
Contact us for photos, more info, and GPS coordinates.
Click on photos below for a larger view.